BOAT ROCKER'S 'DINO RANCH' ROARS ONTO THE LIVE STAGE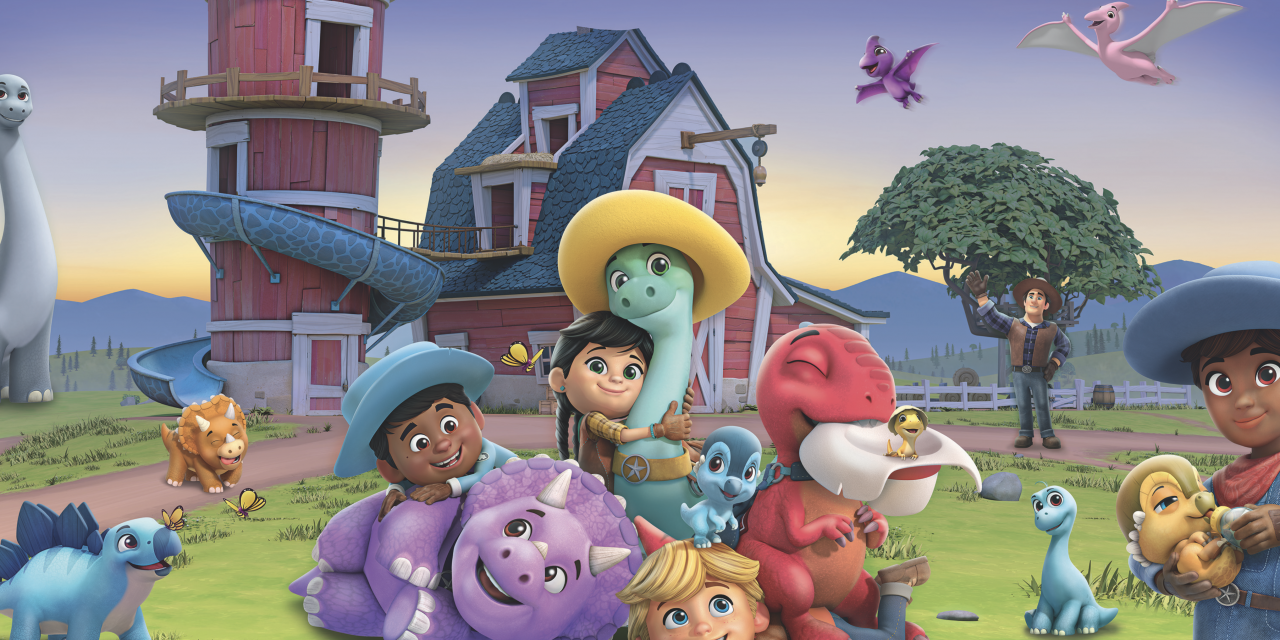 Boat Rocker has announced that it has signed deals with leading live entertainment producers Fierylight and Terrapin Station Entertainment to bring a stage version of its top-rated preschool show Dino Ranch to theatres across North America and UK & Eire. 
A unique mix of two favourite preschool passions – dinosaurs and ranchers – Dino Ranch has been a monster hit since launching in January 2021 on Disney Junior, Disney Now and subsequently on Disney+ in the U.S. and the UK. The show also hit the screen on Tiny Pop last month and now fans can expect to experience the thrilling adventures of ranch life on-stage in a fast-paced, exciting live show.
Expected to launch in 2023, Fierylight and Terrapin Station Entertainment – a division of Sony Music Entertainment – are combining forces to produce the show for the U.S. and Canadian markets followed by the UK and Eire. The companies each have vast experience producing and directing top rated family-centric events and are at the forefront of helping to bring live experiences back to the world. The script is being written by acclaimed writers Richard and Matt Lewis and the tour will be booked in North America by Mario Tirado at CAA.
Kate Schlomann, EVP Brand Management & Content Marketing, Boat Rocker, said: "We are delighted to partner up with Fierylight and Terrapin Station, two market leaders in producing exciting and engaging live family shows. We are working closely with them to create a thrilling experience that reflects the values of Dino Ranch – a strong family bond, teamwork, diversity, friendship and of course exciting Dino-driven adventures in the great outdoors – and will allow fans to engage even more closely with their favourite show."
Richard Lewis, Fierylight CEO, said: "We absolutely love Dino Ranch's unique and imaginative mix of dinosaurs and ranchers and can't wait to get to work with Boat Rocker to recreate its free-range, roping 'n' riding, dinosaur-driven fun on stage. It's going to make for a really fresh and exciting show, with lots of audience participation that will ensure it's unlike anything else out there."
Jonathan Shank, Terrapin Station Entertainment CEO and tour producer, said: "Dino Ranch has all the elements to be as huge a hit on stage as it is on screen – a great cast, with the wonderful characters in the Cassidy family and of course their amazing Dino buddies; a fabulous ranch setting; and fast-paced, fun adventure stories to thrill its young audience and most importantly a connection with the audience. We look forward to producing an epic interactive experience for the whole family to enjoy."
Dino Ranch premiered in January on CBC and CBC Gem (Canada) and on Disney Junior and DisneyNOW in the U.S., launching as the #1 U.S. cable series among Kids 2-5, and has continued to be a ratings smash hit since launch. The series debuted in the UK and Australia on Disney+ in April 2021 and has rolled out internationally in other territories across the year. A second series is currently in production and Dino Ranch is due to ride back onto Disney channels in the US and LatAm in 2022 and internationally in 2023.