Boat Rocker Scores Scholastic as Dino Ranch Publishing Partner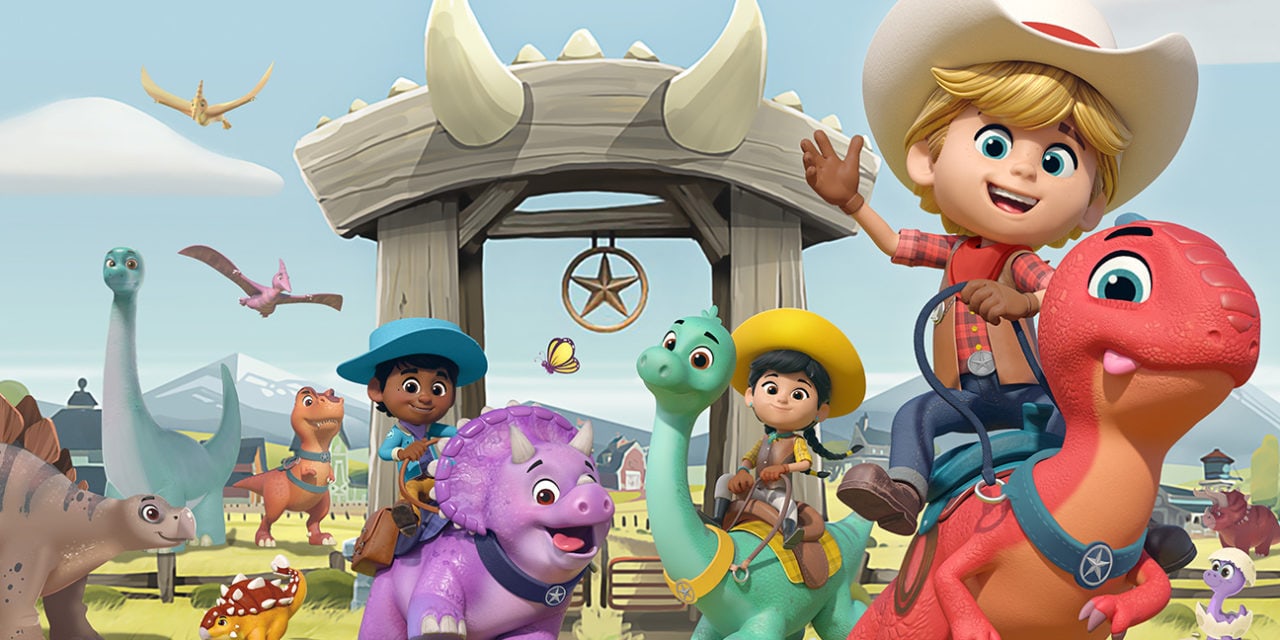 Boat Rocker Studios today announced that Scholastic has signed as the master publishing partner for English language territories for the forthcoming preschool animation series Dino Ranch. The worldwide deal grants Scholastic the rights to design and produce a wide range of English language formats including readers, sticker story books, novelty, activity books, and audio books with products due to launch in Fall 2021. 
Currently in production, Dino Ranch follows the action-packed adventures of the Cassidy family as they tackle life in a fantastical, "pre-westoric" setting where dinosaurs still roam. As the three young rancher siblings learn the ropes—accompanied by their own distinctive dinosaur steeds—they discover the thrill of ranch life whilst navigating the great outdoors through unpredictable challenges.
Targeted at 2- to 5-year-olds, this thrill-a-minute series—packed with comedic, rough and tumble fun—introduces kids to problem solving, the foundations of forging life-long friendships, strengthening family and community bonds and taking care of animals.
Created by Matt Fernandes of Industrial Brothers and produced by Industrial Brothers and Boat Rocker Studios, the 52 x 11' series is set to premiere on Disney Junior US in early 2021.
The Scholastic partnership follows the recent signing of Jazwares as global Master Toy partner for Dino Ranch, with more consumer product deals set to be announced over the coming months.
Boat Rocker Studios is managing the global content distribution, brand franchise management and consumer products program.