B&LLAs 2020: The Winners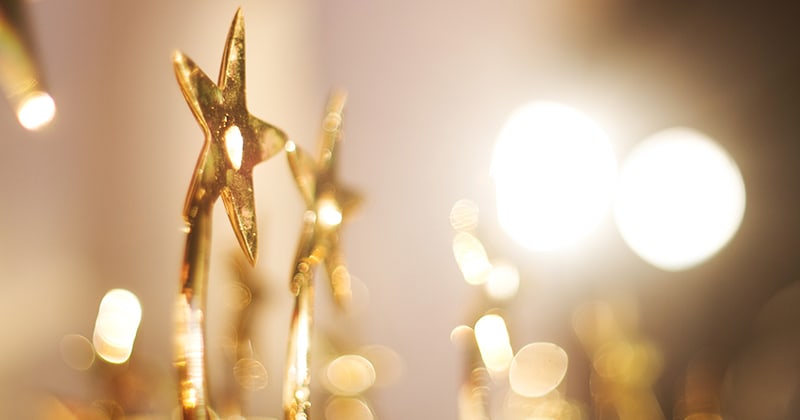 The winners of the 2020 Brand & Lifestyle Licensing Awards were crowned last night in a virtual ceremony
The industry came together for the Brand and Lifestyle Licensing Awards (B&LLAs) on 9 November for a special virtual ceremony to find out the product, property and retail winners as well as the 2020 Brand Licensing Ambassador.
Nadiya Hussain spoke to all the attendees in a special interview with Max Publishing's Sam Loveday about the journey that created her licensing programme. Alan Dedicoat – the 'voice of the balls' for the National Lottery and Strictly Come Dancing announcer – acted as the awards announcer.
Top licensing names came together to sponsor awards, and pre-and-post awards people were able to network and socialise in dedicated session rooms. Brand Licensing Europe and Licensing International gave strong support to the event.
The B&LLAs 2020 winners are:
PRODUCT AWARD CATEGORIES
Best Brand Licensed Fashion Accessories or Lifestyle Product or Range (sponsored by The Point.1888)
Royal Ascot Collection from Radley London
Best Brand Licensed Food or Beverage Product or Range (sponsored by MDR Brand Management)
Guinness Chocolate Cake from Finsbury Food Group
Best Brand Licensed Health & Beauty Product or Range (sponsored by CAA-GBG)
Sara Miller London Tahiti Collection from Heathcote & Ivory
Best Brand Licensed Adult Apparel Product or Range (sponsored by WildBrain CPLG Lifestyle)
National Trust Collection x Barbour for John Lewis & Partners from Barbour
Best Brand Licensed Gifting Product or Range (sponsored by The Jockey Club)
Vintage Kellogg's Socks from Roy Lowe & Sons
Best Brand Licensed Homewares, Kitchen & Tabletop Product or Range (sponsored by Pringles)
Morris & Co Mugs, Ceramics and Tableware from Spode
Best Brand Licensed Children's Product or Range (sponsored by Start Licensing)
National Trust Nature Hideaway Kit from The Den Kit Company
Best Brand Licensed Electrical & DIY Products or Range (sponsored by Golden Goose)
Emma Bridgewater Collection from Russell Hobbs
Best Brand Licensed Home Decor Product or Range (sponsored by Asgard Media)
Natural History Museum Colour by Nature Paint Range from Farrow & Ball
Inspired Innovation Brand Licensed Product or Range Award (sponsored by Discovery)
Liberty London Beeswax Wraps from Beeswax Wrap Co
RETAIL AWARDS CATEGORIES
Best High Street Fashion Retailer Brand Licensed Execution (sponsored by Beanstalk)
Primark
Best Department Store Or Mixed Retailer Brand Licensed Execution (sponsored by Good Housekeeping)
John Lewis & Partners
Best Supermarket Brand Licensed Execution (sponsored by TSBA)
Asda
Best Specialist Retailer Brand Licensed Execution (sponsored by Brandgenuity)
Boots
PROPERTY AWARDS CATEGORIES
Best Licensed Heritage Or Institution Brand (sponsored by BLE, part of Informa Markets)
Natural History Museum
Best Licensed Lifestyle Brand (sponsored by Products of Change)
Goodyear by IMG
Best Licensed Design-led Lifestyle Brand (sponsored by Poetic Brands)
Scion
Best Licensed Food Or Beverage Brand (sponsored by Penn)
The Coca-Cola Company
Best Licensed Fashion or Talent Brand (sponsored by H&A)
Sara Miller London
Brand Licensing Ambassador 2020 (sponsored by BrandComply)
Will Stewart, founder, The Point.1888