Blanc Cerise adds Rilakkuma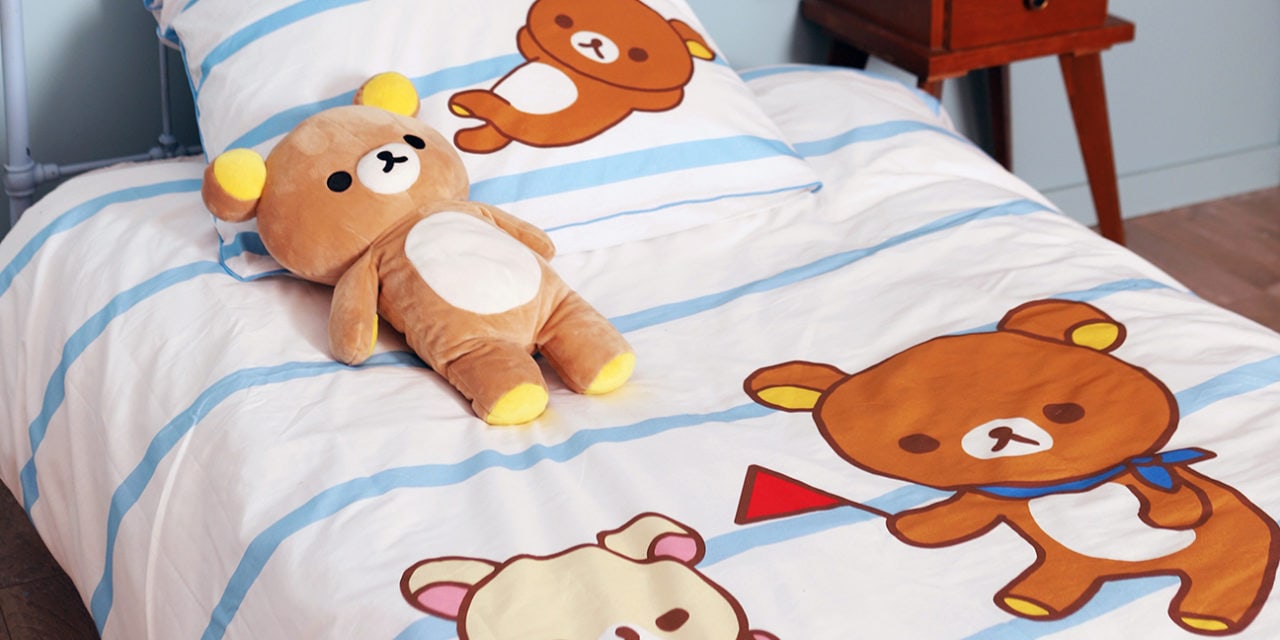 Household linen brand, Blanc Cerise, has signed a deal with independent licensing agency, Sagoo, to create new children's bed linen sets inspired by Japan's most relaxed bear cub, Rilakkuma.
The new collection from Blanc Cerise consists of two mixed and reversible bedding sets, one for children and one for babies. The first is designed with marine stripes and promises to take girls and boys on an ocean of serenity and sweetness. The second is a sky blue design dotted with clouds and will create a cosy, padded nest for toddlers.
Rilakkuma, which translates as 'bear in relaxed mood', has in excess of 500 licensees and has reached a total of $10 billion throughout Asia since its launch by San-X in 2003, as well as 14 dedicated shops and a Rilakkuma café in Japan.
The chilled out, stress free bear is one of the top three Kawaii characters in the world, and Sagoo is now establishing a growing and award-winning licensing programme for Rilakkuma throughout Europe. The consumer products line-up already features a stationery, gift and accessories range with Blueprint; A plush deal with Piou Piou & Merveilles, as well as a new arts and crafts partner to be announced soon.
Veronique Pichon, President, Sagoo, says: "The Blanc Cerise brand is the perfect fit with laid back Rilakkuma and the bedding collection fits with the usual high standard of design and materials, creating a beautiful range. The popularity of Rilakumma in Europe is growing apace and we are talking to a wide range of potential partners to further grow the licensing programme."
The Blanc Cerise Rilakkuma range will be available on blanc-cerise.com and is selected department stores, including BHV.