BBC Studios signs new UK licensing deals for Bluey and Hey Duggee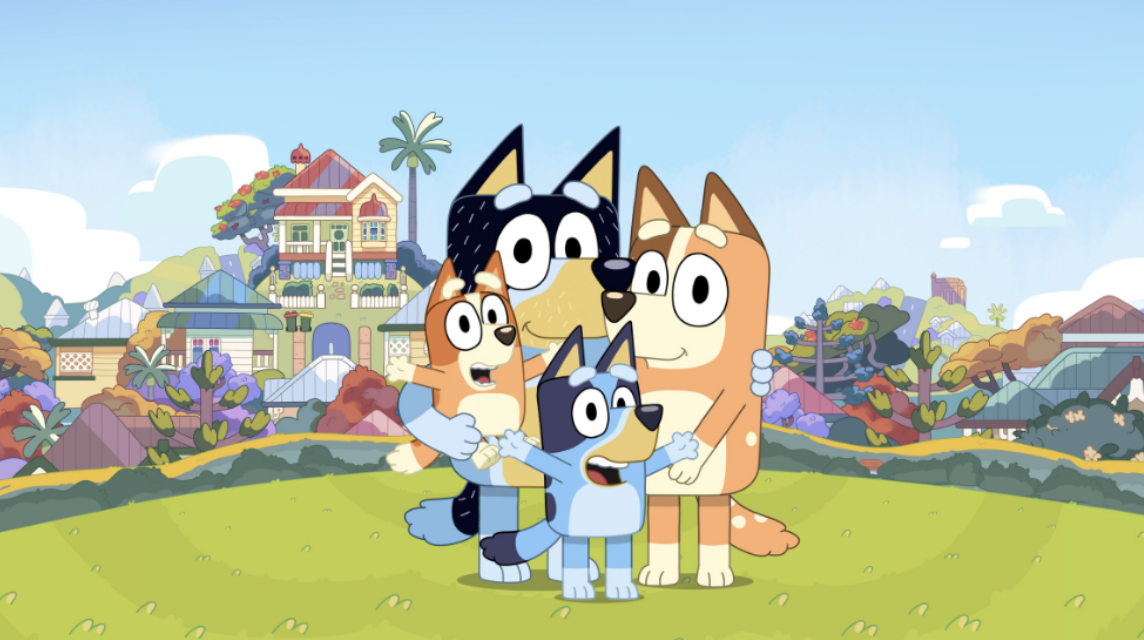 BBC Studios has announced it has signed UK licensing deals for Bluey and Hey Duggee for health and beauty products and wheeled toys, as Bluey is named the UK's #1 new toy property for 2021.
Agreement with H&A for health and beauty products for Bluey and Hey Duggee in the UK
Deal with MV Sports for new Bluey wheeled toys, with expanded Hey Duggee range
Character Options unveils arts and crafts product range for Bluey
Bluey named as 2021's #1 new toy property in the UK by NPD*
New deals with H&A and MV Sports will see both properties expand in the UK and follow the recent announcement of agreements with Danilo, Amscan and Character Options for Bluey.
Mandy Thwaites, Director, Magazines & Consumer Products, UK Division at BBC Studios, says: "We've been extremely busy behind the scenes with Bluey and Hey Duggee and it's great to see the interest both properties are generating. Personally, it was a real highlight to attend London Toy Fair and we had so many lovely conversations about the brands. It's clear that our top dogs have great appeal across preschool audiences and people really connect to their warmth, inclusivity and humour.
"I'm excited to welcome H&A to our fabulous roster of partners and can't wait for fans to see a great range of Bluey and Hey Duggee bath products on shelves. MV Sports have been a wonderful partner for Hey Duggee wheeled toys and are adding to that range as well as launching Bluey products in the UK. I'm also pleased to share details of further Character Options arts and crafts product lines for Bluey in addition to the deal we announced in December.
"Finally, I'm delighted to hear that Bluey has been confirmed as the #1 new property in the UK. The buzz around the brand is phenomenal and it's really capturing the hearts of the public – and we're having so many fascinating conversations with potential and existing partners about what we can do to create innovative, sustainable and engaging products for fans of the show."
H&A
H&A, the UK's #1 supplier of kids' licensed toiletries, has signed an agreement with BBC Studios to produce health and beauty products including bubble baths, foams, bath bombs, shower gels, soaps and shampoos as well as bathtime accessories for both Bluey and Hey Duggee.
Livy Coare, Licensing and Marketing Manager at H&A, said: "H&A has a long-standing history with BBC Studios and we are thrilled to be working with them again to develop creative and innovative products across both Bluey and Hey Duggee. We are aligned with the BBC in our strategy to further develop sustainable products for kids' bath time, and will be working closely together to execute exciting new product development."
MV Sports
MV Sports, the UK's leading designer of licensed wheeled toys, have agreed a deal to produce a delightful range of Bluey branded bikes, trikes, scooters, ride-ons and accessories. MV Sports are an existing partner of BBC Studios and already hold the license for Hey Duggee wheeled toys and have recently unveiled additions to the product range.
Phil Ratcliffe, Joint Managing Director, MV Sports, said: "We are delighted to be working on such a prestigious preschool property. Bluey already has a very strong pedigree of sales in other markets which we hope will be exceeded in the case of our UK range of wheeled toys."
Character Options
In addition to the recently announced deal for Bluey licenced Weebles toys, BBC Studios has agreed a licence for Character Options to produce activity-based arts and crafts products including colour-your-own backpacks; tabletop easels; craft sets; paint-up plaster figure sets; and scribblers. The new arts and crafts range is set to launch in Autumn/Winter 2022.