Barbie Turns London Pink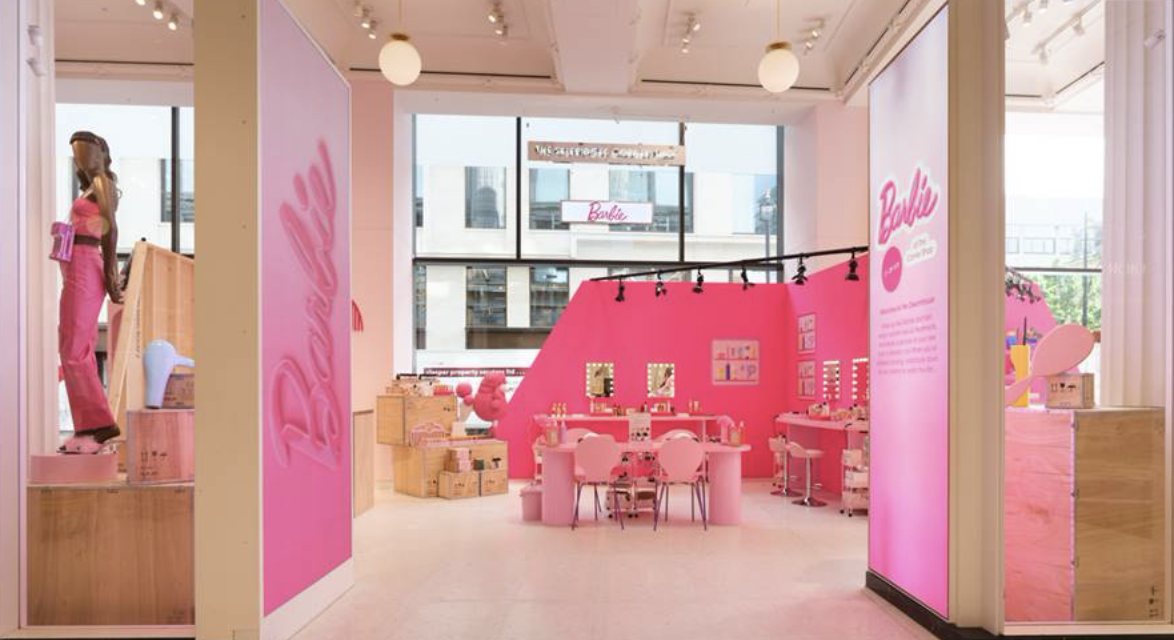 Ahead of the anticipated movie opening 21 July 2023 starring Margot Robbie and Ryan Gosling, Selfridges London turns pink with exclusive Barbie-inspired activations, from Barbie at The Corner Shop, windows along the store's famous frontage displaying official movie costumes, Barbie pop-up in The Toy Shop, to The Cinema at Selfridges presenting back-to-back Barbie the movie screenings.
From 17 July, Barbie is taking over The Corner Shop at Selfridges, imagining where Barbie would shop and hang out in London. Customers can enjoy the first ever Barbie Dream Wardrobe Rental by Selfridges Rental, curated by stylist and art director Theo White, featuring looks from the doll's 64-year history, with era-defining outfits from the 70s, 80s, and 90s. Fans can also pay tribute to Barbie's 250+ careers with looks inspired by 'Dream CEO Barbie,' 'Dream Fairytale Barbie, 'Barbiecore' edits and more, inspired by what Barbie would wear today and presented against a spectacular backdrop.
Judd Crane, Selfridges Executive Buying Director, comments: "Barbie is such an interesting pop culture icon. We fell in love with the idea of Barbie shopping and spending time at Selfridges. We've been following the creative
trajectory of the "World of Barbie" over the last decade, embracing inclusive attitudes and positivity. The Barbie brand today and new movie inspired us to take action and bring Barbie to life for this conceptual take on Barbie's dream world."
Barbie at The Corner Shop will also host bookable beauty looks by Lisa Eldridge, Barbie inspired hair and nail services, plus photo moments and a host of shoppable items that Barbie (and Ken!) might select for their own Dreamhouse and wardrobe. Official Barbie the movie merchandise includes the Barbie the movie toy line, Impala x Barbie Roller Skates and more.
Two Selfridges Windows adjacent to the main store entrance turned pink with two iconic Barbie the movie scenes re-created in London. A Barbie disco scene features the official costumes with the sequin jumpsuit worn by Margot Robbie and the white and gold jumpsuit worn by Ryan Gosling, making Selfridges the only place in the UK to see the real-life movie costumes. Barbie's dressing room scene has also been re-created, featuring the pink and white gingham dress and two-piece skirt suit as worn by Margot Robbie in Barbie the movie.
The Barbie brand also has takeovers at Selfridges Trafford, with dolls from the movie and other Barbie merchandise and launching on 17 July 2023 Selfridges Birmingham will host a Barbie destination including a selfie moment and the Barbie movie merchandise.