Banijay Outlines Everything it will bring to MIPCOM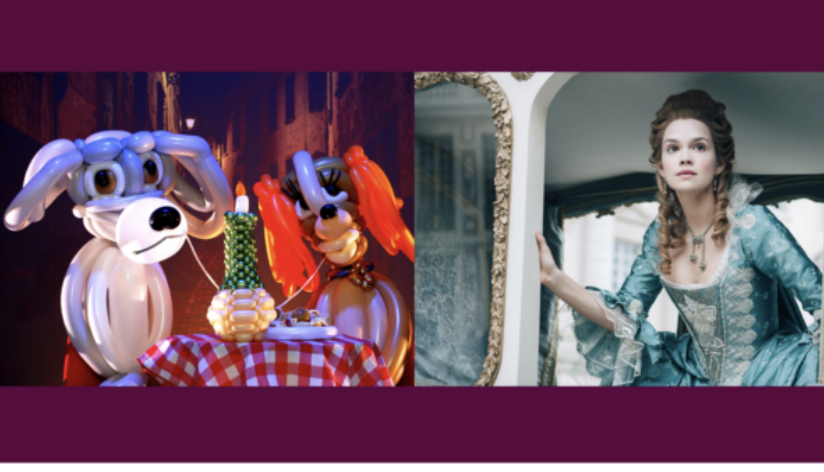 Banijay has announced its all-new, stand-out titles for MIPCOM. Taking up residency with an expanded presence since its last visit, the global player is set to make a noisy return to the market, as it prepares to raise the curtain on its latest creations.
Love Triangle, Blow Up, Le Plus Grand Karaoké de France, and MasterChef: Young Talent, will all make their Cannes debuts in Banijay's format line-up, along with Starstruck, and Banijay Rights' premium scripted titles Rogue Heroes, Marie Antoinette, Bali 2002, and Serial Lover, and third-party titles Stonehouse and Riches.
James Townley, Global Head of Content Development at Banijay, says: "At Banijay we promote collaboration, innovation, and creative autonomy, and this is unmistakable with our extensive MIPCOM slate, with distinctive and fresh formats coming from Australia, UK, France, and the Netherlands. We're very much looking forward to heading to Cannes in person, offering broadcasters new premium entertainment, bold dating shows and showcasing the modern evolution of our super brands – all of which, have travelling potential at their core."
Cathy Payne, CEO at Banijay Rights, says: "Our portfolio is further evidence of how we are tapping into the international audience's desire for high-end content with nuanced narratives, and visually powerful series. Our line-up for MIPCOM epitomises this with fascinating, compelling stories from across the Banijay footprint and beyond. We can't wait to showcase our new eco-friendly stand and spend some time face-to-face with all our clients from across the globe."
Love Triangle, from Endemol Shine Australia for Stan,is anunpredictable and explosive relationship journey filled with love, heartbreak and a mind-blowing twist, that will rock the couples to their core, while Dutch format Blow Up from EndemolShine Nederlands for RTL4 sees talented balloon artists battle it out in a colourful and creative competition with high stakes. French label DMLS TV's Le Plus Grand Karaoké de France was the number one show in its slot for adults 25-49 and sees experts select the best singers from 1,000 mic'd up participants who are belting out songs.
Building on the world's most successful cookery television format (Guinness World Records), MasterChef has developed a new iteration that welcomes 13 – 18 year-olds into the kitchen. MasterChef: Young Talent will equip a future generation of chefs with the best tools and experience. Viaplay Group has commissioned the first series from Banijay labels, Metronome (Denmark) and Nordisk Banijay (Norway).
Meanwhile, Starstruck, created by Remarkable Entertainment for ITV is a high-end entertainment show with a second series underway in the UK. Teaming up as trios, the public transform into some of the world's biggest music icons.
On the scripted front, Banijay Rights is highlighting new historical drama, Marie Antoinette. Created and written by Deborah Davis (The Favourite), the eight-part series was produced by Banijay Studios France, CAPA Drama and Les Gens, and tells the story of the avant-garde young queen. From Kudos and Nebulastar, Rogue Heroes, written by Steven Knight (Peaky Blinders) is a dramatised account of how the SAS, the world's greatest Special Forces unit formed under extraordinary circumstances in the darkest days of World War Two. It stars Connor Swindells, Jack O'Connell, Alfie Allen, Tom Glynn-Carney, Sofia Boutella and Dominic West.
Alongside these period dramas is Shine Fiction's Serial Lover, a co-production with Sibaro Films. Written by Alice Der Broek, this story centres around a shrewd man who lives many lives, manipulating those around him, especially women who he targets and steals from. Meanwhile, Bali 2002 explores the everyday heroes directly impacted by the terrorist attacks in Bali twenty years ago. Written by Justin Monjo (Storm Boy), Kris Wyld (Pulse), Marcia Gardner (Wentworth) emerging screenwriter Michael Toisuta and Balinese writer, actor and musician Ketut Yuliarsa (Janggan) as story editor, this powerful drama is produced by Endemol Shine Australia and Screentime.
Banijay Rights builds on its slate of dramas based on true events with Stonehouse. From acclaimed writer John Preston, the third-party offering from Clearwood Films and Snowed-In Productions is directed by BAFTA-nominated Jon S.Baird (Stan & Ollie) and depicts the story of disgraced Labour minister John Stonehouse. In addition, Banijay Rights includes Greenacre Films' production, Riches, in its slate. Written and created by Abby Ajayi, it follows the exploits of the brash, super-successful, and wealthy Richards family – the stellar cast includes Deborah Ayorinde (Them), Hugh Quarshie (Absentia) and Sarah Niles (Ted Lasso) amongst others.
These MIPCOM highlights compliment the 130,000+ hours of globally renowned, stand-out IP within Banijay's catalogue. They will sit alongside super brands such as Big Brother, Survivor, LEGO® Masters, Hunted, The Bridge, Peaky Blinders, and The Truth Will Out.
At MIPCOM 2022, Banijay will exhibit at C.20.