ARTiSTORY's first artist collaboration with obode and the National Gallery Company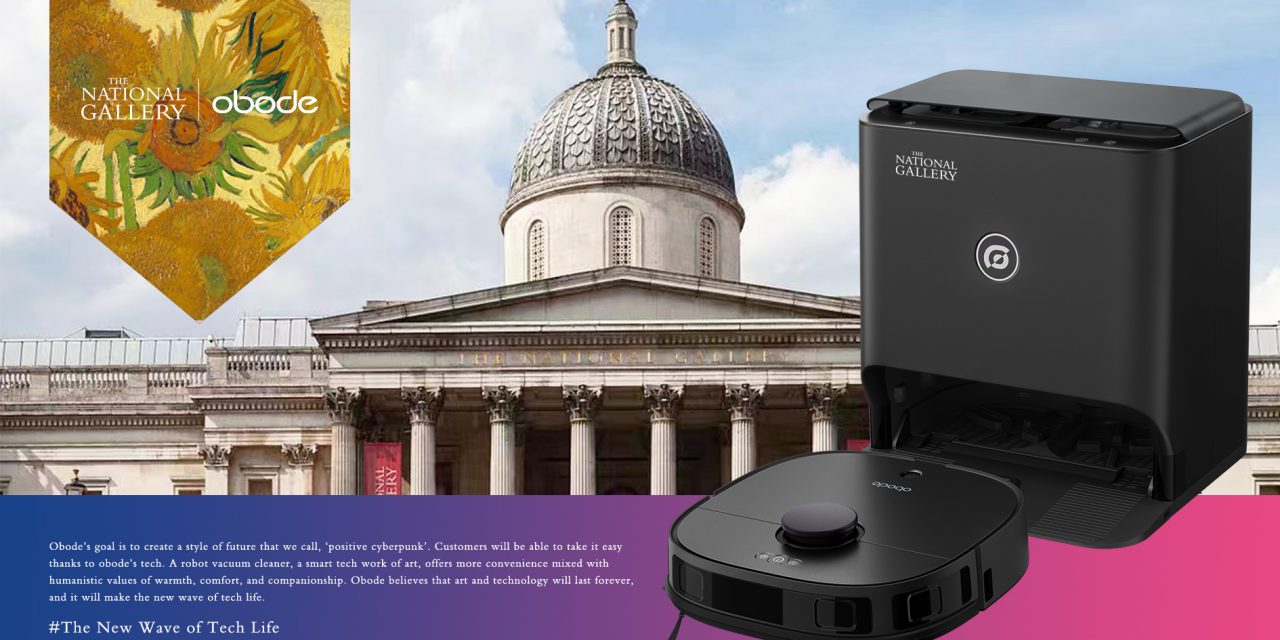 Art and cultural IP specialist ARTiSTORY has brought an AIoT technology eco-brand obode, a member of China's Midea Robozone,  together with the National Gallery, London to create a smart robot vacuum cleaner, featuring designs inspired by three great artists and supported with innovative digital marketing content.The smart robot, obode P8, launching to market this spring, will be available to purchase online at Kickstarter. P8 is one of obode's most advanced AIoT products, and is part of what Midea Robozone calls the new wave of tech life, combining technology and art.
As part of ARTiSTORY's living artists programme, Finnish designer and illustrator Janine Rewell was commissioned to create new contemporary artwork for obode P8 inspired by three masterpieces in the National Gallery: Ambrosius Bosschaert's Still Life of Flowers in a Wan-Li Vase, Claude Monet's The Water-Lily Pond and Vincent van Gogh's iconic Sunflowers. The three artists shared a fascination with nature and benefitted from advances in science and technology, such as the newly-invented microscope which Bosschaert may have used to study the flowers he painted in detail. Images of the new artwork will be created as stickers to be applied to the robot cleaner by the customer and this contemporary collaboration continues the tradition of great artists pushing artistic boundaries.
Obode committed to creating content for digital marketing purposes which was arranged and led by ARTiSTORY. This included a film shoot in the National Gallery, bespoke narrative, and interviews with the artist Janine Rewell and the National Gallery Company's B2B and Brand Licensing Director.
"This exciting collaboration is a great example of how ARTiSTORY's licensing programmes can bring together cultural IP with cutting edge innovative products and immersive digital storytelling content" said Yizan He, CEO and Founder of ARTiSTORY.
"It's a pleasure to work with ARTiSTORY, we hope to bring life-enhancing home technology and bold aesthetics from the 'cyberpunk' story to life," said Alice Shaw, head of Midea's Robozone Global Marketing Center.