Anything is Possible with Rubies Barbie Costumes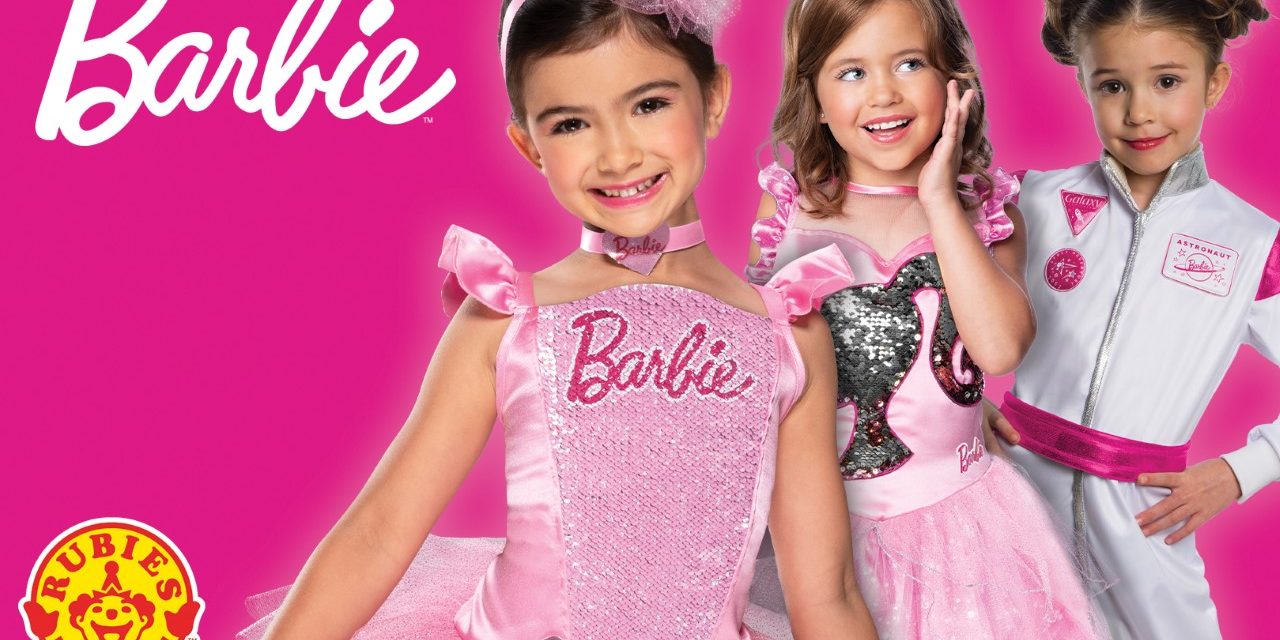 For generations, children around the world have been enamored by the empowering and ambitious Barbie™ dolls. Having recently been named as the top global toy property of the year*, Barbie™ will be partnering with Rubies, as they announce the brand-new Barbie dress-up collection for 2022.
Since 1959, as the original girl empowerment brand, Barbie has shown girls they can be anything. By providing purposeful play with over 200 careers, highlighting global role models, showcasing diversity and inclusion, and leading the mission to close the "Dream Gap", Barbie continuously strives to help kids reach their limitless potential. As the world's number #1 fashion doll* Barbie is an international icon and muse. Today, she continues to spark imaginations and influence conversations around the world.
The new Barbie children's dress-up range will be available across EMEA and features popular styles including Astronaut, Ballerina and Princess costumes. Both Ballerina and Princess designs feature reversible sequins on the bodice, perfect for creating two looks in one.
The production of the officially licensed costumes for Barbie is a significant addition to the company's ongoing successful partnership, which includes some of the most iconic characters created for children's entertainment such as Fireman Sam™ and He-Man™ and The Masters of The Universe™.
Georges Ghougassian, Group Director License and Brands, "Barbie is known the world over for encouraging children to reach their limitless potential, whether that's a career as a teacher, astronaut or fashion designer. As the industry leader in costumes and dress-up, our aims align as we inspire our core audience to become whoever they want to be. We are incredibly excited to be launching our latest Barbie costumes as it's an exciting next step in our relationship with Mattel as we broaden our representation of their much-loved brands."
Rubies official licensed Barbie costumes will be available to pre-order soon at rubiesuk.com.