Animaccord Strikes first CP deal in Japan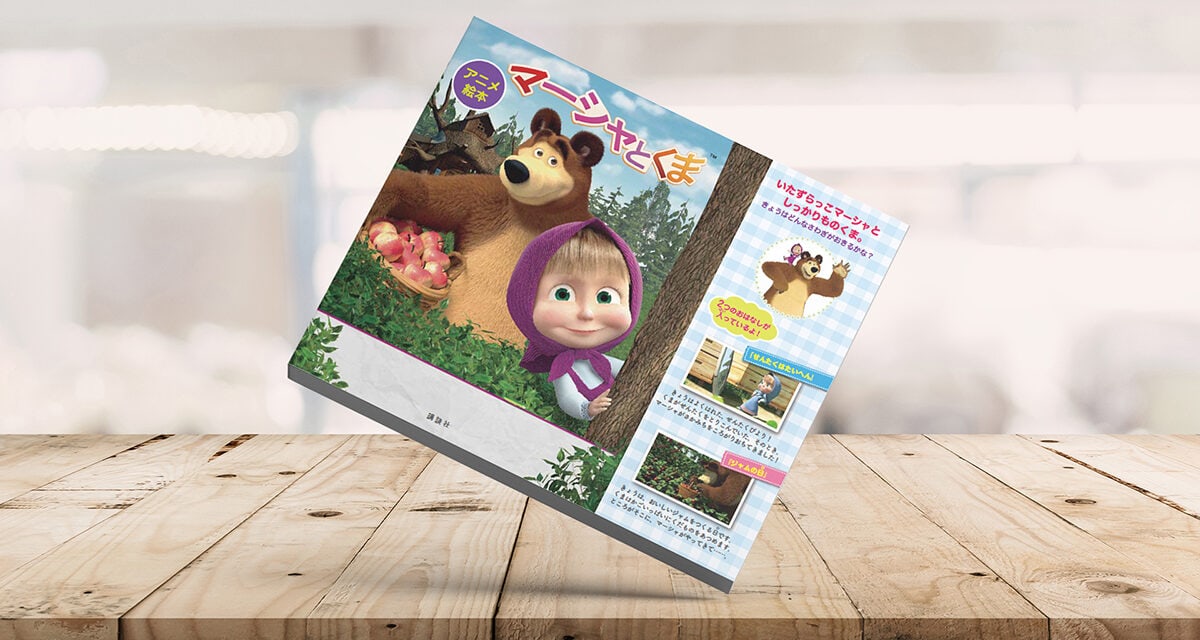 Animaccord, an international licensing company and studio, is thrilled to announce a recently confirmed licensing deal for its globally popular property Masha and the Bear inked with one of the leading publishing houses in Japan, Kodansha Ltd.
The licensed picture books – both physical and e-books – will feature the original stories based on the series. The first book that is releasing this April in Japan is developed from the scenarios of one of the cartoon's most popular episodes among the international audience – "Laundry Day" and "Jam Day". The Masha and the Bear books are distributed to all major offline bookstores across Japan as well as available online including Amazon and Rakuten Books.
Nikolay Apukhtin, Senior Licensing manager for APAC, Animaccord:
"We are very excited about the opportunity to bring Masha and the Bear picture books to Japanese readers and extremely grateful to our partners from Kodansha ltd. for believing in the brand from the very beginning by choosing our IP and developing the original stories best suited for the little audience in Japan."
Yuri Sakai, Editor in charge, Kodansha Ltd.: "Masha and the Bear finally arrived to Japan. We are going to tell Japanese Children about delightful days of cute Masha and you-always-can-rely-on Bear through our picture books."