Animaccord Steps Out with Crocs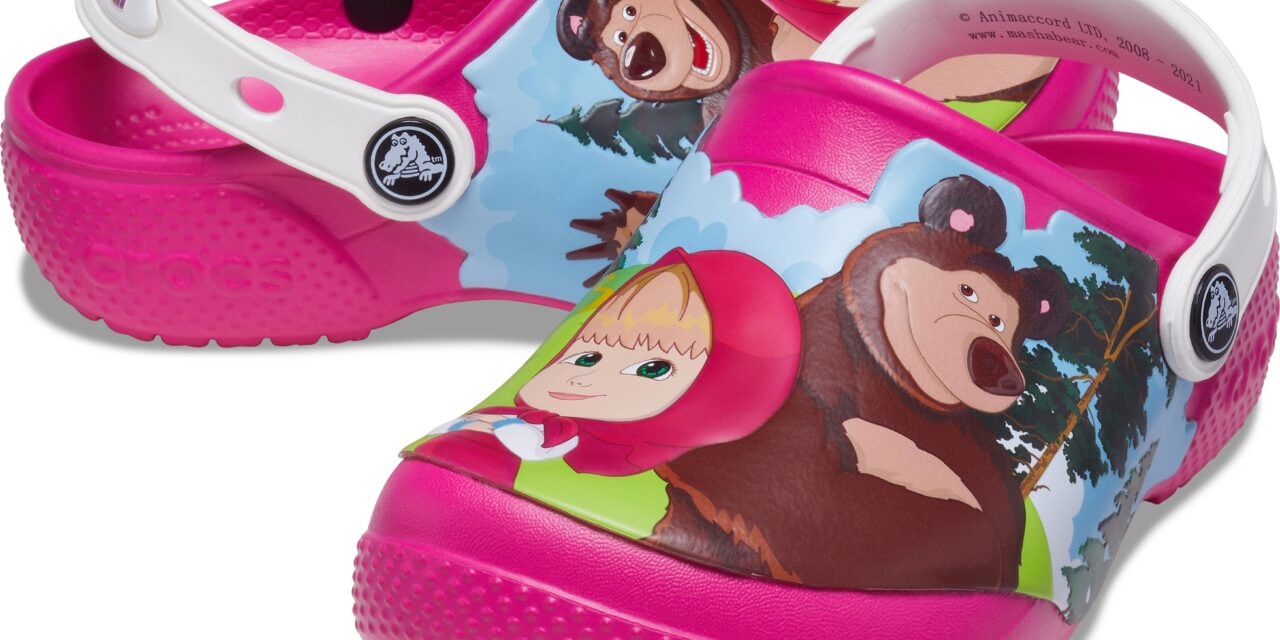 Animaccord, the multinational licensing company and studio, has teamed up with Crocs, a global leader in innovative casual footwear, to produce and launch an exclusive range of Masha and the Bear branded footwear on various markets across the world.
Crocs will bring the collection of licensed Clogs and Jibbitz to both e-commerce and Crocs original stores. The collection will be rolling out across key markets this summer.
 "We are extremely excited about our partnership with Crocs that will be distributing a licensed Masha and the Bear footwear collection around the world! Together we'll brighten up the days of kids and their parents everywhere with unique style and creativity. Our cartoon shares lots in common with Crocs – everything from a "colorful" mood to a real fan base. Therefore, we cannot wait to see little ones wearing their legendary clogs with their lovable characters and adults with branded jibbitz on their footwear, uniting families all over the world in the original Crocs and a matching Masha and the Bear style," comments Alexey Merkulov, CCO of Animaccord.