40 Must-Attend Things at Licensing Expo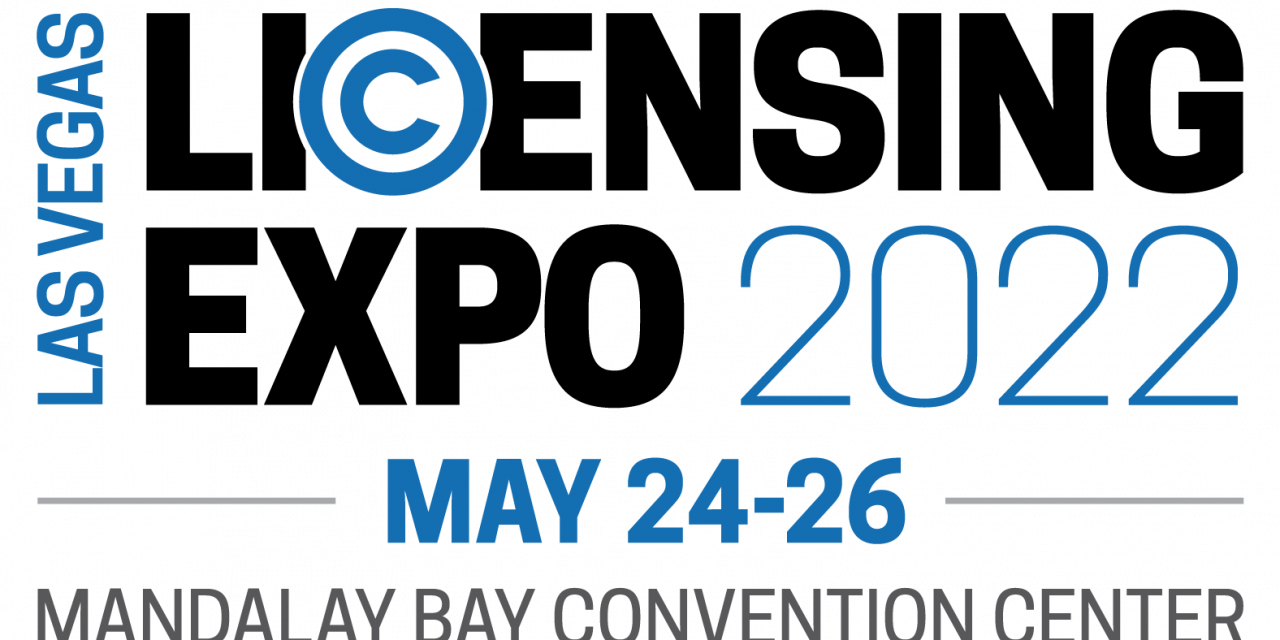 Licensing Expo is only one week away, marking the event's long-awaited return to the Mandalay Bay Convention Center in Las Vegas for the first time in person since 2019. Serving as the first licensing trade show this year, Licensing Expo is the global meeting place for the industry, providing three days of expert-led education, IP discovery, trend scouting, deal making, and networking.
"Retailers and licensees from around the world are registered to attend next week's event, each searching for the hottest new brands to partner with to bring consumers fresh and exciting content, products, and experiences," said Anna Knight, SVP of the Global Licensing Group. "It's been three years since our last event, and people are ready to make deals and invest in strategic partnerships that will bring consumers even closer to the brands and characters they love."
Knight continued, "But the event is so much more than partner meetings. This year is special, serving as a reunion for friends, colleagues and peers to celebrate past successes and take a sneak peek into the future of licensing, from experiential displays to world-class education. It's also a great platform for newcomers to the industry to experience the creative world of licensing first hand and meet directly with the decision makers in one place; there's simply no other place to meet such a wide variety of brands for license under one roof. It's a highly curated show designed to inspire; we could not be more excited and encourage all event guests to engage with as many of the available offerings."
With more than 3,800 meetings confirmed to date and more are being scheduled daily; on-site agendas are quickly filling up. Informa has announced 40 amazing ways to experience Licensing Expo – pencil in offerings of interest before arrival to efficiently map out your agenda.
May 24 Keynote – The Power of Possibilities: What's Ahead for Licensing
Learn from Paramount's Pam Kaufman and VaynerMedia's Gary Vaynerchuk as they explore the most effective ways to meet consumers where they are, everywhere they are. The keynote will be held on the expo floor on Tuesday, May 24 at 2 p.m. in the Licensing U Theatre.
May 25 Keynote – From Dream to Reality: The Power of Brand Licensing for Location-Based Entertainment
A panel of experts will discuss the many things to be considered when developing and executing an LBE deal (including how best to protect brand integrity). Hear from George Wade, President of Bay Laurel Advisors; Cecil D. Magpuri, CEO and co-founder of Falcon's Beyond; Robert L. Ward, President and CEO of Robert L. Ward, Inc.; Susan Vargo, Head of Live Events and Location-Based Experiences at Moonbug; and Stacie Cohen, Senior Director of Global Branded Attractions at NBA. The keynote will be held on the expo floor on Wednesday, May 25, at noon (12 p.m.) in the Licensing U Theater
Licensing U
A staple program, Licensing U returns to arm attendees with insights into everything they need to know about the $292 billion industry and how to get started with their own licensing ventures. Hear from industry leaders such as Stu Seltzer, Jenn Sandberg, and Steve Manners through live sessions followed by Q&As. Click here to buy your Licensing U pass.
Become more sustainable
Participate in 30-minute clinics with experts from Products of Change for personalized advice on how to improve your current approach to licensing and gain a deeper understanding of the methods from other players in the industry and be inspired by our sustainable products on display by change-making brands. The Sustainability Lounge can be found on Booth N216.
License This! Finale
Tune into the License This! finale to hear finalists comprising illustrators, designers and animators as they pitch their concepts in front of a panel of expert judges. Watch live, in-person or online on May 25 at 3:30 p.m. in the LU Theater as a panel of judges examine each concept and discuss how they can be used across multiple product categories.
Orientation Session
On Tuesday, May 24 at 9:30 a.m., there will be a free orientation session to welcome all attendees and discuss the new and exciting events at Licensing Expo this year. Get tips on navigating the exhibit hall and all the can't-miss features Licensing Expo has to offer.
Licensing Expo's Opening Night Party in Association with ATLUS
What better way to celebrate Licensing Expo's return to in-person than an exclusive opening night party? This year, the party will celebrate the 50th anniversary of Hip-Hop and feature special performances by legends in the industry. The surprise performers will be revealed that night for an event you don't want to miss as you celebrate in style at the Daylight Beach Club. The event is free to attend and will kick off on Tuesday, May 24 at 6 p.m.
Licensing International Excellence Awards
This year's ceremony will be celebrated at Licensing Expo, spotlighting the innovation and accomplishments of the global brand licensing community and showcasing the year's best brands, properties, products, retailers and activations. The awards will take place Monday, May 23 at 6 p.m. at LIGHT Nightclub at Mandalay Bay.
Walk the floor
There are more than 230 exhibitors taking part in Licensing Expo 2022, so make sure you take time to walk the vibrant, colorful show floor and visit the likes of Mattel, Crayola, Buzzfeed, Sega, Crunchyroll, Death Row Records x Snoop Dogg, Discovery, Inc., Frida Kahlo, Garbage Pail Kids, IMC Toys, Lego Systems, Inc., and many more. Take a look at the full exhibitor list here.
Licensing Sports Bar Display
Immerse yourself in the Sports Bar's unique display of products that could inspire your next product range, featuring the biggest names in sports like WWE, Major League Baseball Players, Inc., NFL Players Inc., FOCO, NASCAR, and MOTUL. Booth #A185.
Toy Café Display
Visit the Toy Café and enjoy exciting product displays to see best-in-class examples of toy licensing. Household names such as Hasbro, Mattel, MGA Entertainment, Spin Master, WildBrain CPLG, Jazwares, Just Play and Build-A-Bear will host interactive experiences. Booth #G124.
Art & Design Business Lounge
Combine your love of art with licensing at the exclusive Art and Design Business Lounge. Attendees can book meeting slots in the lounge while being inspired by the Art & Design gallery walls. Beautiful graphic displays from Art Brand Studios, Giordano, Jewel Branding & Licensing, Inc., Mitchell Black, Tate & Co Licensing, and Artestar will be showcased. Booth #G134.
Costume Character Parade
Join the fun as the annual costume parade returns for the first time in three years. Dozens of beloved characters will come together and work their way through the expo hall for a unique parade. There will be two parades for double the fun – one on May 24 and one on May 25 – with both parades starting at 10:30 a.m.
Exclusive Crayola Announcement
On May 24 at 3 p.m., join Crayola as it makes a special announcement about the licensing of Crayola Experiences in front of the Crayola mural located at Entrance D. The event will include a panel discussion with senior executives from Crayola, IAAPA, and Licensing International to discuss the importance of Licensing in the Location-Based Entertainment sector and the highly anticipated return of the trade show industry.
The Hasbro Experience
Visit Hasbro's two booths as it dives deep into LBEs. Hasbro will preview the Transformers: VR Battle Arena with Meta4 Interactive, enabling players to play as a TRANSFORMERS robot in a VR world. The organization will also have innovative LBEs from around the world, such as the My Little Pony & Transformers Hotel Collection, Monopoly Life-sized and Top Hat Restaurant & Bar from London, and the Nerf Challenge, which will be touring North America. Booth #A143.
Welcome, NAFTOS!
Licensing Expo newcomers NAFTOS as they break down why non-fungible tokens (NFTs) have taken the world by storm and showcase NFT creations in the lobby by the entrance of Hall D.
Feld Entertainment brings Monster Jam to you
Ever wonder what it is like to ride along in a Monster Truck? Thanks to Feld Entertainment, attendees can check out the Grave Digger® Simulator Ride Experience, created in partnership with DOF Robotics. The realistic motion of the stand-alone attraction is combined with exciting video delivered through VR headsets. Feld Entertainment will be located at booth #A209
Head to different worlds with Falcon's Beyond
Falcon's Licensing's X-Lab will be open to give attendees a glimpse into SpectraVerse™, Falcon's Vision®, ON!X™ Theater, and other exciting, themed attraction systems that bring together real-time gaming technologies and metaverse integrations. The 20-minute sessions are available by appointment. Falcon's Beyond will be stationed at booth #U188.
Catch Your Own "Wicked Tuna"
The new Wicked Tuna Interactive Arcade Game will display and feature realistic fishing rods and reel controllers so gamers feel like they're actually fishing. Compete to win Wicked Tuna prize packs and enjoy cocktails and cold appetizers served on Wednesday, May 25, between 3 p.m. and 5 p.m. Wicked Tuna will be located at booth #E101.
BIGFOOT power
BIGFOOT Crush, an arcade game by Unis Technology, will have a full-sized version of the game at its booth. "BIGFOOT Roll & Smash" with XYZ Game Labs also will reintroduce BIGFOOT 4X4 to the Board Game market, and prototype models will be displayed at this year's Expo. BIGFOOT Crush will be set up at booth #G116
Hot One's Challenge by BuzzFeed
Do you have what it takes to participate in the Hot Ones Challenge? BuzzFeed will be hosting Camera Guy Bill and seeing who can taste the hottest sauces around. The heat-filled exhibition will be Wednesday, May 25 at noon at the BuzzFeed booth #U214.
Arcade fun with LAI Games
LAI Games is bringing its hottest products to the show, plus a new highly anticipated game. Virtual Rabbids: The Big Ride, created in partnership with Ubisoft in 2017, is the LBE industry's first unattended VR attraction. Five years after launch, amidst many copycat products, it's still the most successful LBE VR game to date. Catch LAI Games in booth #A188.
Barry and Jason celebrate Game Night in a Can
After massive commercial success, Barry and Jason's Game Night in a Can will have a special fifth anniversary edition that attendees can play for the price of a penny. Barry and Jason will have other games on display, including two brand-new collaborations: It's Tricky, a magician-themed card game, and Scribble Hips, the hip-wiggling new party game for 2022 with Big Potato. Attendees can find Barry and Jason in booth #A187.
Lumistella debuting new Elf on the Shelf experience
Lumistella brings the holidays to Las Vegas with Elf on the Shelf's Magical Holiday Journey experience! Stop by the Lumistella booth at #F196 between 10 a.m. and 3 p.m. on May 24 and May 25 to be part of the magical fun.
Discover thousands of licensed brands on display
There is no other show where you can discover thousands of the hottest brands and see how they extend into consumer products to engage with customers in new and exciting ways. Make time to walk the show floor to find new ideas for your next product range and see how The Batman, Keith Haring, Peppa Pig, Crayola, Coca-Cola, Bob Marley, Hello Kitty, Formula 1, Sonic the Hedgehog, Cheetos, Frida Kahlo, Care Bears, Street Fighter, Call of Duty and 5,000-plus have already successfully extended into all product categories from apparel to homeware.
Women in Toys breakfast
Start your day off right with a delicious breakfast and great networking! Join like-minded individuals to discuss all things toys at the Border Grill at the Mandalay Bay on May 25 between 7:30 a.m. and 10 a.m. Attendees interested can purchase tickets here.
Exhibitor Drink Reception
To celebrate the exciting return of Licensing Expo in person, complimentary drinks will be available exclusively to exhibitors as our way to showcase our appreciation of the industry's in-person reunion. Stop by between 5:30 p.m. at 7:30 p.m. at Eyecandy Bar and Lounge on May 25.
Tee off with Licensing International
Get geared up for Licensing Expo with a Top Golf outing put on by Licensing International! Located at the Top Golf behind the MGM Grand, the outing will be on May 22 at 5 p.m. and supports the LI Foundation Scholarship Program. Tickets can be purchased here.
Meet the new brands exhibiting for the first time
This year's event welcomes some exciting new brands to the show floor, including Moonbug Entertainment, NBA, Riot, Licoln Design, RipnDip, All Star Kids, LAI Games, Paul Frank, Fangirl Consulting, Incanto Productions, IMC Toys, Shell Brands, United Talent Agency, Laika Studios, TheSoul Publishing, Jazwares, Dylan Sky, and more. See the full list here.
Introducing Ninja Kitties!
Meet the Ninja Kitties creator, Kayomi Harai, and receive a signed Ninja Kitties Activity Storybook at the Ninja Kitties booth on May 24 starting at 11:30 a.m.
XOMG POP! Live Performance
XOMG POP!, the teen pop group created by JoJo and Jessalynn Siwa, will be performing live at 4:15 p.m. on the Licensing U theater on May 24, including a special appearance from Jojo Siwa. They will also be available to fans and attendees alike for a fun meet and greet on May 24 and May 25 at 1 p.m. and again on May 26 at 11 a.m.
Karma World's Hip-Hop Dance Performance
Watch three hip-hop performances by Karma World in the expo entrance hall on May 24 at 8:40 a.m., 1:30 p.m., and 4:30 p.m. on May 24.
Magic Wheelchair Reveal
Magic Wheelchair, a nonprofit organization that works to provide epic costumes for kids in wheelchairs, will unveil a one-of-a-kind creation on-site at Licensing Expo. The reimagined wheelchair, which will be revealed at 10:15 a.m. on May 25 on the Licensing Expo Spotlight Stage, was created by Monster City Studios, a full-service design and fabrication company. Estrella Rodriguez, a young girl living with Spina Bifida, and her family will be surprised with her favorite IP, which will be revealed live at the show.
Falcon's Beyond Cocktail Hour
Join Falcon's Beyond as it makes a special announcement with Epic Story Media. The exciting news will be made Wednesday, May 25 at 4 p.m. and will include a fun cocktail hour.
The Benefits of Exhibiting at Licensing Expo
Check out the endless possibilities that are attainable from exhibiting at Licensing Expo. Join the Global Licensing Group for an in-depth conversation on how exhibitors can expand their catalogs and take their businesses to the next level. The event takes place in the Licensing U Theater on May 25 at 1:15 p.m.
The Upside of Licensing: Leading with Intention for Social Impact
Learn about the journey to see Juneteenth named a national holiday and reflect on how brands can build purpose-driven licensing programs focused on social good. Ms. Opal Lee of The Grandmother of Juneteenth, Anita Castellar of FanGirl Consulting & Brand Management, LLC, and Genna Rosenberg of GennComm ImaGENNation will be speaking at this special event. The session will take place on May 24 at 4:45 p.m. in the Licensing U Theater.
Product Licensing and Royalties
Have a new idea or invention? Learn about which companies to approach and how. This informational session will demonstrate how to pitch your product the way manufacturers want to see them, when you should do the pitch, and when it is best to hire experts to help you pitch to companies. A five-person panel will be available to answer all your questions when the panel takes place on May 25 at 4:40 p.m.
Sustainability in Licensing
Discover how licensors and agents are embracing sustainable change. Organizations Smiley, Beanstalk, and The Smurfs will be on hand in a four-person panel to discuss how sustainability and licensing are here to stay on May 26 at 10:30 a.m. in the Licensing U Theater.
Piping Hot on Sustainability
Piping Hot, the Australian brand behind the effort to clean up the world's oceans, and Greenre, an eco-design manufacturer and consumer brand specializing in licensed and private label products, join Products of Change to discuss their journey in sustainability and what they've learned. This session starts at 10:15 a.m. on May 25 in the Licensing U Theatre.
Book your meetings in advance!
Diaries are filling fast with 3,800+ already confirmed so make sure to log into the Online Meetings Platform and secure your meetings in advance to ensure face-to-face time with the brands you want to meet. Find out more here.
Only a week left to register for the event; secure a pass here for free today.
Follow Licensing Expo on social: #LicensingExpo