1000 Days to Go until Paris 2024 Games, Official Licensed Products begin their Olympiad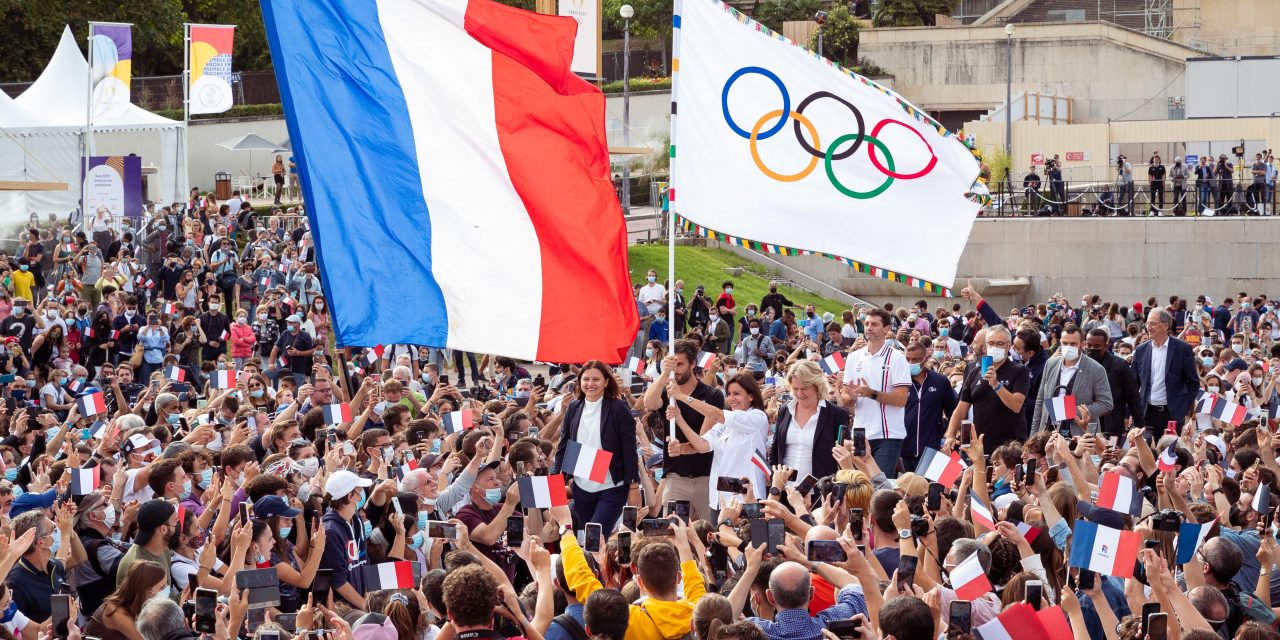 With 1000 Days to Go until Paris 2024 Olympic and Paralympic Games, the International Olympic Committee (IOC) is launching its first official online shop, which will host all of the Official Licensed Products for the next three Olympiads: Paris 2024, Milan-Cortina 2026, and Los Angeles 2028. On this occasion, Paris 2024 presents its first Official Licensed Products on sale as well as a preview of the upcoming collections.
The IOC today announced the launch of a unified official online shop developed in collaboration with Fanatics. The online shop will offer products manufactured by licensees and suppliers appointed by the IOC and the Organising Committees of upcoming Winter and Summer Games. The shop will feature Official Licensed Products for Paris 2024, such as souvenirs, equipment and clothing for fans.

First Official Licensed Products on sale today
Today, 41 product references from Le Coq Sportif and Weeplay licensees are available in Textiles and Accessories on the official Paris 2024 online shop (boutique.paris2024.org) featuring Paris 2024 Emblem and the French Team collections.
Edouard Bardon, Licensing & Retail Director "With 1000 days to go until the Paris 2024 Games, we are delighted to add to the magic of this exceptional event by unveiling the first licensed products available on our official online shop. Over the next three years, we will be offering new products to satisfy all tastes and audiences."
Le Coq Sportif, a historical partner of French sport, has developed a complete wardrobe to dress the athletes of the French Olympic and Paralympic Team. These products, showcasing the colours of the French Team, are also on sale for all those who wish to support the athletes.
From today, Weeplay presents a wide range of products with Paris 2024's emblem (t-shirt, sweatshirt, jacket, tote bag, cap…). This collection, which is already a great success, will be expanded with new products in the coming months.
Maison Drago, specialised in the manufacture of official decorations, badges and medals will also be offering a range of pins for sale in November on the official Paris 2024 online shop.
Sport and lifestyle clothing as well as new coins to celebrate 1000 Days to Go
The Official Licensed Products are also linked to the project's current events, such as the major events which will punctuate the calendar until 2024. To celebrate the arrival of the biggest sporting event on the planet, in France, in 1000 days, Decathlon is presenting a dedicated 1000 Days to Go capsule: RĒVE CREW. This capsule collection includes a t-shirt, a hoodie, and a parka. These products will be available for pre-order on 30 October 2021 on the decathlon.fr website.
The Monnaie de Paris, who launched a hexagonal coin celebrating the Paris 2024 Games in September, will this month reveal a collection of sports coins. The new collection represents sports that will take place at the Games (judo, swimming). In addition, Paralympic coins are being developed for the first time, with the first edition representing wheelchair tennis.
A collection set to grow from 2022
The collection of Paris 2024 Official Licensed Products will be expanded in the coming months with eyewear including the brands Julbo and Vuarnet, and souvenir products with the brands Nemo and Artertre.
Different brand universes will also be developed to satisfy all audiences: the Paris 2024 Emblem and French Team, as well as the "Allez les Bleus" supporter brand, the mascot in 2022, and the pictograms from 2023 onwards, which represent each discipline and are aimed at sports lovers.
By 2024, almost 10,000 Official Licensed Products will be sold in more than 30,000 outlets across France
With each new edition of the Games, Official Licensed Products contribute to the celebration of the Olympic and Paralympic Games around the world. Nearly 10,000 items will be on sale between now and 2024 in a wide range of categories: textiles, accessories, stationery, publishing, games and toys, electronics, home, luggage, eyewear, etc. A network of more than 30,000 points of sale will distribute these products throughout France to carry out this commercial programme.
This historic programme is also an opportunity to create a team of licensees from different sectors of activity, from all territories, from small and medium-sized businesses, who will generate this enthusiasm with creative and meaningful products.