ZAG Joins Forces With WildBrain CPLG on New Hit Series Ghostforce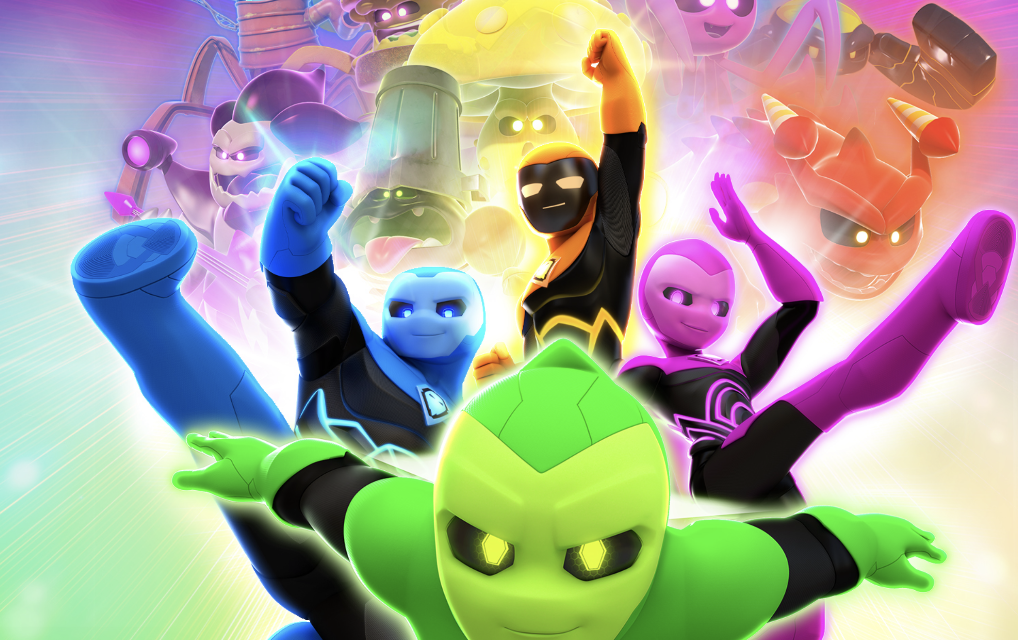 ZAG has announced it has appointed leading licensing agency WildBrain CPLG to represent its newest property, ZAG HEROEZ Ghostforce, across Germany, Austria, and Switzerland.  This original CGI action-comedy series for kids and families follows three junior high school students who form a secret team to defend their city from ghastly ghouls—and it is already taking Germany by storm!   
The new agreement builds on WildBrain CPLG's existing relationship with ZAG—the licensing agency also represents ZAG's flagship property, Miraculous™ – Tales of Ladybug and Cat Noir.
Ghostforce launched on Disney Channel in Germany on Sept. 20, 2021, and it immediately became market leader on all commercial kid's channels on its premiere run in the 15.00 time slot, maintaining its position when moved to the 19.45 slot. Ghostforce airs on Disney Channel and Disney+ across Europe (excluding France), the Middle East, Japan and India; in France on TF1, in the U.S. on Disney XD; and across Latin America on Discovery Kids. A special themed episode of Ghostforce will air during Halloween.
"Since launching last summer, Ghostforce has been earning spectacular ratings which is translating to increased demand for branded merchandise," commented Helena Perheentupa, SVP, ZAG Play Toy Division. "We've already signed some fantastic partners including Rubies, BlueOcean, Panini, and Edel who will bring Halloween costumes, magazines, books and more to the market, and ZAG Play and Playmates will be launching the Ghostforce toy line. We look forward to working with our trusted partners at WildBrain CPLG to expand our roster of licensees and bring our Ghostforce fans new ways to engage with the brand."
Sibylle Gondolf, Managing Director, WildBrain CPLG, GAS added, "The expansion our partnership with ZAG to represent an exciting new brand like Ghostforce and develop new licensing extensions, is testament to our success in the market for Miraculous™ – Tales of Ladybug and Cat Noir. We know that children across the region are enjoying the stories of these ordinary kids who become heroes, with solid ratings prove it, and we are looking forward to bringing the characters to life through merchandise".
The first wave of the new toy line from ZAG Play and Playmates will feature figurines of the major heroes and a collection of boo capsules, and will play on the collectivity of the ghosts.
The stakes are high but always incredibly fun in Ghostforce! LIV, ANDY and MIKE are three junior-high school students who secretly form a team of superheroes—the Ghostforce—to fight the ghosts of New York. Their founder and commander is Ms. Jones, a brilliant scientist who does everything she can do to better identify the ghosts and has even created a fourth member, GLOWBOO, an Artificial Intelligence running on phantom energy. With each mission, Liv, Andy, and Mike transform into Myst, Fury and Krush, superheroes armed with the powers of the ghosts they capture and high-tech gadgets invented by Ms. Jones. They are the only ones who have the ability to hunt down the ghosts and fight them… before they hurry back to school so they don't miss the next science class! Ghostforce™ is co-produced with De Agostini Editores S.P.A.