ZAG Games Partners with CrazyLabs to Develop Second Miraculous Game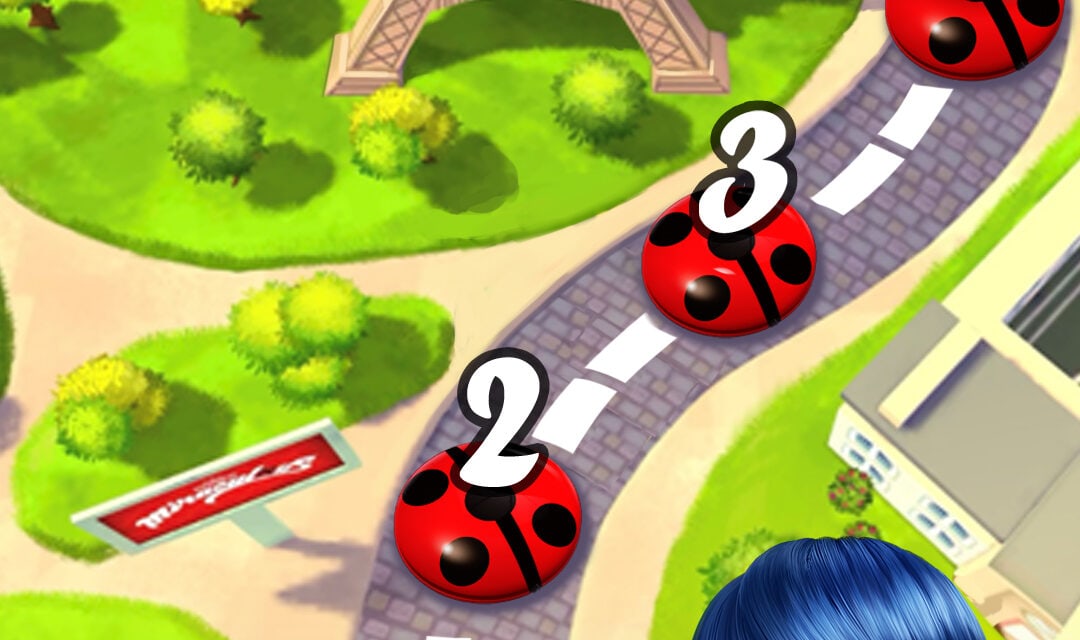 Following the global success of the first official mobile game Miraculous Ladybug & Cat Noir, ZAG Games has partnered again with game developer and publisher CrazyLabs—the #3 worldwide top game publisher in 2020 by global downloads (App Annie)[1]—to create a second mobile game for the property, Miraculous Ladybug Puzzle RPG. The announcement was made today by Julian Zag, Executive Vice President, Global Operations.
The Miraculous Ladybug Puzzle RPG mobile game is the second project to move forward at ZAG Games since the division was established in October 2020, led by expert industry executive Elinor Schops who serves as VP. The first is an adventure quest game for the Roblox platform, set for release May 3, 2021.
The Miraculous Ladybug Puzzle RPG—slated for debut to coincide with the holiday 2021 premiere of the Miraculous US$100M+ theatrical movie, Ladybug and Cat Noir: Awakening—is a new take on bubble shooter puzzle games combining RPG elements that feature challenging fighting levels designed for a new generation of players. In the game, users will form their own superhero team starring the show's beloved characters. The team will face different villains in each level and fight them by solving bubble shooter puzzles. Aiming, shooting and popping bubbles will charge the heroes' special skills and powers. Winning levels will allow the heroes to level up, evolve, and unlock new heroes which the user can add to his team.
"We are delighted that our first official game has been so widely embraced by our fans, and we're happy to be partnering once again with CrazyLabs for our second official game," commented Julian Zag. "Since Miraculous – Tales of Ladybug and Cat Noir launched across streaming platforms, we have seen extraordinary demand for Miraculous content, consumer products and games from older audiences. This new game is being designed and will be marketed to Gen Z as the primary audience, while also making sure that the gameplay and onboarding are accessible for everyone to enjoy."
Elinor Schops added, "This older fan base is a group which has been giving Ladybug such love over the past few years. You'll be amazed by the extent these teen fans go to show their appreciation to the brand and we felt they deserve a game that will be designed for them as a primary demo."
"We're excited to see the phenomenal success of the official mobile game Miraculous Ladybug & Cat Noir and are happy to extend our fruitful cooperation with ZAG Games," said Sagi Schliesser, CEO and Founder of CrazyLabs."The new Miraculous Ladybug Puzzle RPG is the result of an ongoing relationship and a deep understanding of the beloved brand. We look forward to offering life-long fans of Marinette and Adrien a whole new gaming experience, tailored per their gaming preferences."
Mor Shachar, CrazyLabs Casual GM added, "I'm thrilled to be involved in the amazing universe of Miraculous Ladybug and Cat Noir! It will be a great opportunity for users to play with their favorite heroes, defeat villains and take part in these breathtaking stories."
The first "official" Miraculous Ladybug & Cat Noir mobile game, launched three years ago, is a fun and addictive all-ages casual runner, available in iOS, Google Play, Amazon, and Amazon Kids+. According to App Annie, the game is ranked in the Top 10 globally on both Google Play and iOS for downloads versus other runner games. Over the past three years, the game has reached over 14OM downloads. The latest Valentine's Day content update, introducing two new characters, Lady Noire and