ZAG and RIVA KIDS to Launch Miraculous Fashion Range Across the Middle East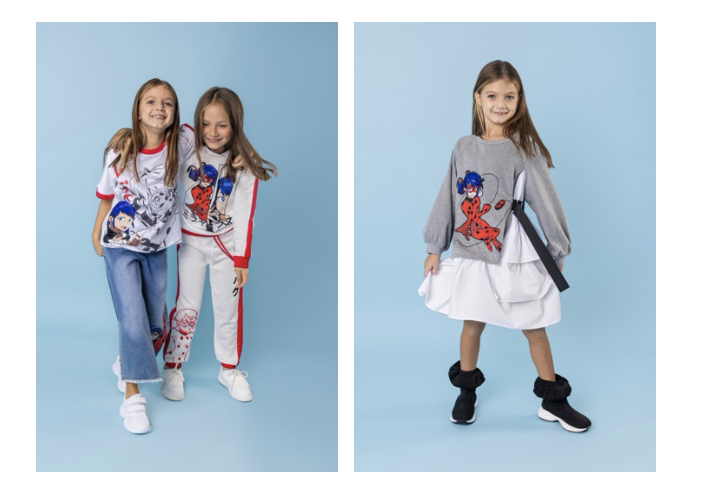 ZAG has signed with Kuwait based family-owned clothing and accessory company RIVA Fashion for an exciting line of girls' fashions for the globally successful brand Miraculous™. The announcement was conveyed today by Carlotta Caracciolo, ZAG's Vice President of Licensing & Retail for the Middle East, Turkey, Greece, Africa & India.
Miraculous™️ – Tales of Ladybug and Cat Noir is now in its fifth season, scoring top ratings in more than 120 countries around the globe and Miraculous™️: Ladybug and Cat Noir, The Movie, launched theatrically in Europe this summer topping the box office in France and Germany; and launched on Netflix on July 28. Retail sales for the brand are over $US1 billion with 300 million products sold.
The Miraculous™ clothing range, which launches October 15, incudes an embellished sweater dress that features a belted waist and a tiered skirt; a short-sleeved hoodie dress with a printed design and a pleated hemline; a two-piece set with printed hoodie and comfortable sweatpants;a cute and fun t-shirt, long-sleeved top, and jeans, all with velvet embellishments; and a chic and edgy printed faux leather jacket. Accessories include an adorable round crossbody bag that features a ladybug design. The new line will be supported by a social media campaign and instore graphics.
"With over 140 stores throughout the Middle East, Riva Fashion offers fashion, accessories and footwear collections that combine the latest fashion trends with comfort for those who want to stay stylish and feel good in what they wear," commented Caracciolo. "The new RIVA Kids collection for Miraculous™, that features modern and adorable designs with a touch of glamor, will undoubtedly be a big hit with girls across the region."
"Miraculous has become a beloved brand across the Middle East, celebrating the strength, determination and triumph of girls and boys alike," added Mr. Ahmed Al Tahan, General Manager for Riva Kids. "We've enjoyed designing this fashion forward collection for girls with ZAG, and we can't wait to share it with Miraculous fans everywhere."