Women in Toys, Licensing & Entertainment Announces Nominations Open for 2023 Wonder Women Awards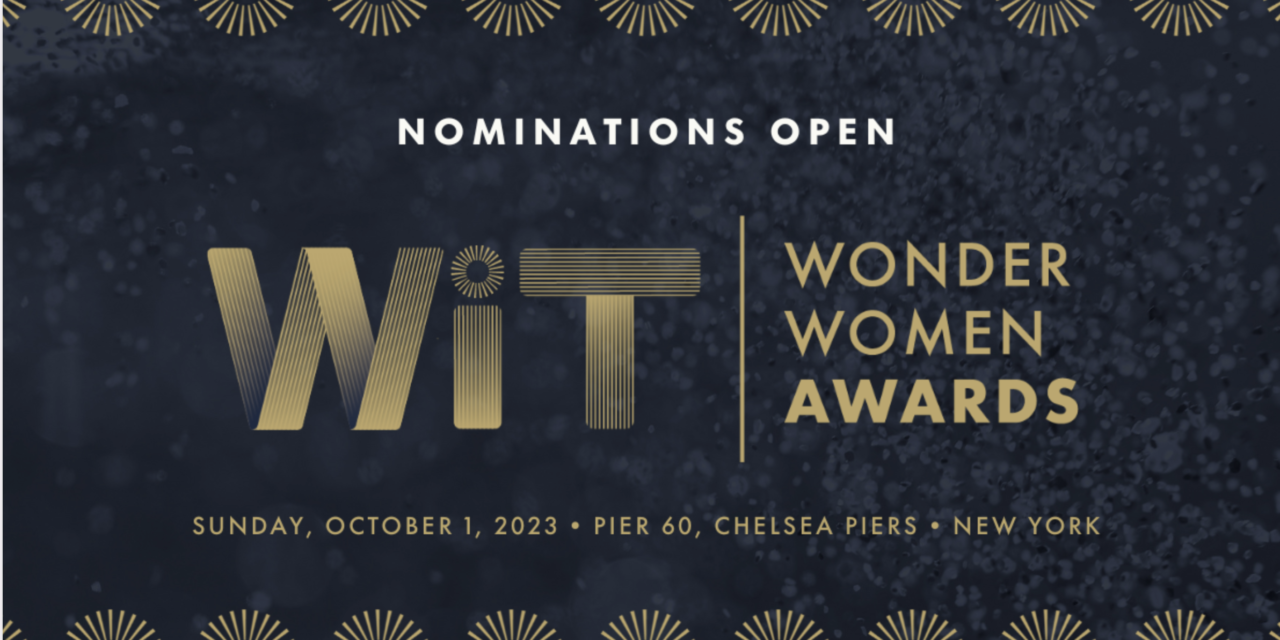 WiT Celebrates Extraordinary Women Leaders in New York City on October 1, 2023
Women in Toys, Licensing & Entertainment (WiT) announces that nominations are now open for the 2023 Wonder Women Awards, the organization's annual awards celebration honoring women who ignite and uplift our industry, are catalysts for positive change, and inspire creative thought leadership.
On Sunday, October 1, 2023, the light will shine in New York City on the extraordinary women executives, entrepreneurs and changemakers who are pushing our industry forward. The celebratory evening will take place at Pier 60, Chelsea Piers, coinciding with Toy Fair New York.
From now through Friday, May 19, 2023, anyone may nominate a colleague, friend, themselves, or any woman who has made an impact in toys, consumer products, licensing, or entertainment.
"This year's theme is Thrive Together: Celebrating Boldness, Impact and Collaboration," says Wonder Women Awards Co-Chair, Nancy Molenda. "We couldn't be more excited to celebrate our industry's remarkable women for their hard work, determination, and collaborative achievements."
"We're thrilled to finally be together live and in person for the 2023 Wonder Women Awards," says Wonder Women Awards Co-Chair Ehi Oviasu-Kahn. "There are countless extraordinarily talented women in our industry who continue to inspire us all. Let the nominating begin!"
The 2023 Wonder Women Awards will celebrate women exemplifying excellence and achievement in these categories:
Designer/Inventor
Inbound Licensing
Marketing
PR & Communications
Brand Franchise
Digital Storytelling
Social Impact
Creative Genius
Commercial Sales
Rising Leader
General Nomination Guidelines:
Anyone may submit a nominee for a Wonder Woman Award.
Self-nominations are welcomed and encouraged.
For companies nominating employees, please limit your nominations to one nominee per category.
Nominator has consent on behalf of the nominee for submitting the nomination.
Submissions must be received by May 19, 2023 to be eligible.
Award finalists will be determined by a vote of the WiT Board of Directors, Advisory Board, Chapter Chairs, and Committee Chairs, based on the nominee's achievements and accomplishments. Finalists will be announced in late July.
Final voting will take place in August and will be conducted by WiT members and its Board of Directors.
For additional information and to nominate a WiT Wonder Woman, please CLICK HERE. (https://www.womenintoys.com/wonder-woman-awards)
Proceeds from the Gala will benefit The WiT Foundation Scholarship Program, and fund vitally important programming that helps to deliver on the WiT mission of advancing and advocating for women.
WiT would like to thank Amazon, Mattel, Paramount, Hasbro, LEGO, Spin Master, The Bandai Foundation, Jazwares, TOMY, and the many sponsors who support the organization year-round and help contribute to the success of the Wonder Women Awards.