Warner Bros continue anniversary celebrations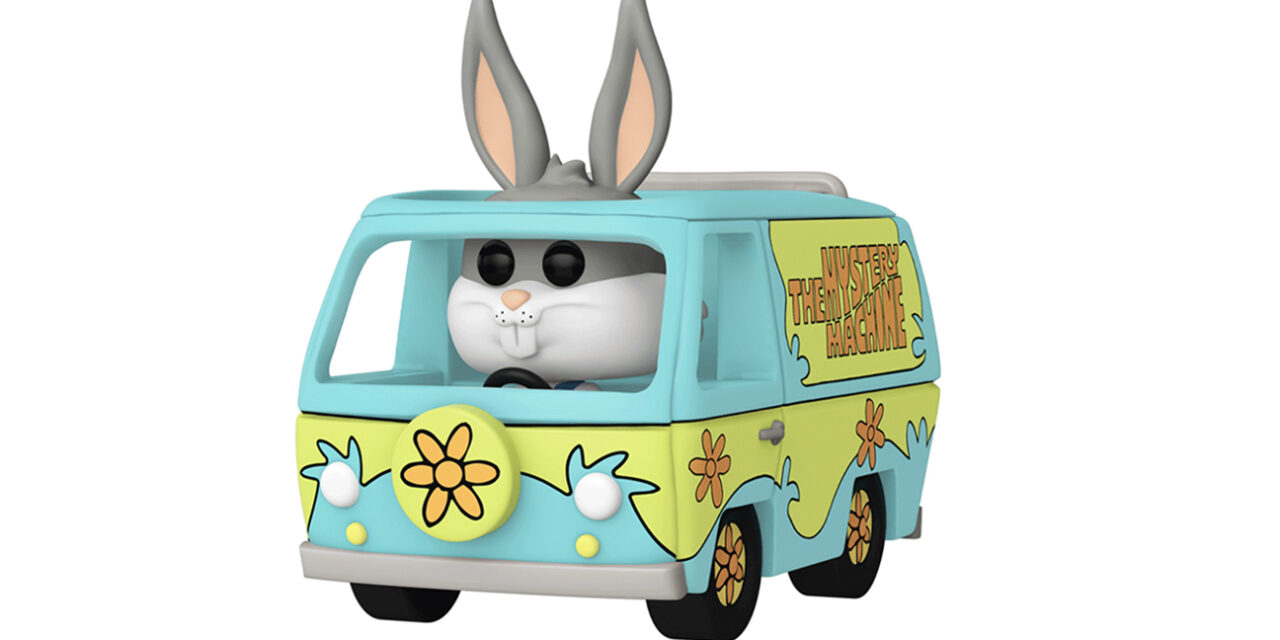 As part of the yearlong centennial celebration for the 100th anniversary of Warner Bros. Studios, Warner Bros. Discovery Global Brands, Franchises, and Experiences is bringing even more commemorative products and experiences to fans around the world. With global partners including Burger King and Candlelight Concerts, Warner Bros. Discovery is continuing the celebrations around the world and has exciting programs and activations coming to Europe, the Middle East and Africa.
In EMEA, the Warner Bros. archive continues to provide endless inspiration for partners, with commemorative retail and online activations set to roll out throughout Q3 and Q4.
In Spain, the Inditex Group's popular youth brand Pull&Bear unveils a collection of Looney Tunes men's t-shirts, designed for an ever-young community of trendsetters and teen and millennial fans of the beloved Warner Bros. Discovery franchise.
Kids' apparel kickstarts the licensing effort in the Nordics and Benelux, with a brand-new collection from fashion partner NAME IT landing in-store and online in August. In addition, Danish sportswear brand hummel Kids is set to launch a collection with designs featuring the Looney Tunes gang sporting the legendary costumes of Superman and Batman, merged with hummel's signature chevrons and bumblebee logo.
In France, fashion partners Maison Labiche and From Future have put their own unique spin on the iconic Looney Tunes characters to create exclusive WB100 collections, whilst pop-art specialist Leblon Delienne extends its homeware offering with sculptures inspired by 'mash-ups' of some of Warner Bros.' best-loved characters including Tom (Tom & Jerry) dressed as DC's very own Superman. In addition, the London based Paul Cocksedge Studio has created a very special Bugs Bunny sculpture to mark the studio milestone.
In Poland, womenswear brand NAOKO is excited to launch its transformative collection in September, in partnership with inspirational artist Halim Flowers and Warner Bros. Discovery Global Consumer Products. Set against the backdrop of Warner Bros.' 100th anniversary, the collection features 17 SKUs inspired by legendary franchises including Batman and Justice League.
In the UK and Ireland, George at ASDA will unveil its WB100 collection in-store and online in September, with 26 SKUs spanning across kids, infant, adult and home. On the WB UK Shop, the WB100 Collection is now available to shop online, with an exclusive range of products covering fashion, accessories, home, gifting, and collectibles. Playing on the 'mash-up' theme which remains central to this centenary celebration, designs include the Looney Tunes gang driving the Mystery Machine, Tom & Jerry Singing in the Rain and Bugs Bunny dressed as Superman!
Food: Burger King is celebrating Warner Bros.' centennial with limited-edition Looney Tunes-themed products. Burger King Looney Tunes toys come dressed as DC Super Heroes in participating restaurants worldwide until August 13.
Experiences: Candlelight: 100 Years of Warner Bros. has 62 remaining concerts planned for the rest of the year with a culminating finale concert in Los Angeles on the Warner Bros. Studios lot on December 14th.
Additionally, WBDGBFE has launched its Artist Series Collection bringing together a remarkable group of diverse visual storytellers from around the world to reinterpret iconic Warner Bros. stories and characters and celebrate their fandom through their art. Inspired by their favourite Warner Bros. film and TV shows, the artists put their own unique twist on each piece to create something totally unique in their signature style. Today, the full collection of the highly-collectible, limited-edition home goods, fashions, and accessories featuring the original artwork will launch on WB Shop (wbshop.com) and DC Shop (shop.dc.com). Artist products can also be found here, with additional items coming later this year from retailers around the world including BoxLunch, NAOKO, WB UK Shop, Cicero, Factorie, and more.
Commemorating Warner Bros. Studios' iconic characters and stories like never before, the ten participating artists are:
Cocolvú is an artist from Mexico City known for his passion for painting, as well as intervention, manipulation, and redesign of diverse surfaces, mediums and objects. From walls and paper to furniture, clothing, accessories and everything in between, his artistic flair knows no bounds. Cocolvú's artwork is recognized by the great detail used across all its imagery, a burst of life and color that is the essence of Mexican folklore – filling in every single space in the canvas. (IG: @cocolvu and @cocolvunz)
Halim A. Flowers is a visual artist, spoken word performer, businessman, and author of eleven published non-fiction works. In 1997, at the age of 16, Flowers was arrested and sentenced to two life sentences. His experiences aired on HBO in the Emmy award-winning documentary "Thug Life in DC." In 2022, Flowers started his own fashion brand releasing exclusive limited collections of streetwear designs. (IG: @halimflowers)
Jappy Agoncillo is a Filipino Illustrator and Muralist from Manila, Philippines, now based in Queens, New York. His body of work is an amalgamation of his upbringing filled with comics, cartoons, books and film, as well as his experiences with skateboarding and street culture. His work is defined by dynamic compositions and bold, vibrant colors — all aimed at inspiring his audiences, hoping to empower them to be as strong, brave, and tenacious as the subjects of his work. (Available here) (IG: @jappyagoncillo)
Artist and illustrator Loveis Wise is inspired by playfulness and reimagining futures. Currently based in Los Angeles, Loveis' work is centered around liberation and queer/gender-expansive community. Their constant world-making of playful dreamscapes has allowed them to create a distinctly recognizable style and palette, offering the ability for narrative storytelling through digital and traditional art making. (IG: @loveiswiseillu)
Sierra Leonean Visual Artist and Designer Ngadi Smart is based between London, U.K and Abidjan, Côte d'Ivoire. Her practice consists of illustration, photography and design. She also works a mix media artist, primarily in the form of collage art. In her illustration work, Smart is usually motivated by the representation of minorities, highlighting cultural identity and racial discrimination, as well as themes on feminism and gender roles. (IG: @ngadismart)
Currently based in Brooklyn, New York, Brazilian visual artist Niege Borges creates work that is known to be colorful, vibrant and playful. She likes to portray people, nature and urban scenes and is very inspired by movement, fashion, Queer community, and her life as an immigrant. (IG: @neigeborges)
Pete Moulthrop aka"Bearded Tales Of Woe" is an illustrator and sculptor, currently based in an old nut factory in sunny Somerville, MA. Known for his combination of humor and the macabre, he uses images of monsters, people in masks, and costumes to convey simple narratives and delight viewers. Moulthrop finds inspiration in hiking mountains, retro films, sci-fi, toy art, most sweets, and noticing small fun details. (IG: @beardedtalesofwoe)
Inspired by the flora and fauna of his home state of Chihuahua in Mexico's northern Sierra Madre mountains, artist Raul Urias weaves together the colors, shapes and faces of his country into compelling images for advertising, clothing and fine art. Based in Mexico City, this visual artist and illustrator packs a myriad of imagery from different arts and cultures into his modern, kaleidoscopic works. Urias' work is inspired by pop culture, art history, and Mexican culture. (IG: @rauluriasart)
With a background in oil painting and graphic design, Shyama Golden worked as a designer for a decade before transitioning into figurative art. Her art features patterns, people and nature in both oil and digital mediums. Hyphenated-Americans are often centered as protagonists in her work. Golden is from Texas but has lived in New York, New Zealand and Sri Lanka, and is currently based in Los Angeles. (IG: @shyamagolden)
Multi-award-winning Japanese illustrator Yuko Shimizu is a master of detailed,hand-drawn art. Based in New York City, Shimizu creates work that combines her Japanese heritage with contemporary reference points. Shimizu is a two-time Hugo Award nominee and was recently awarded the Caldecott Honor, one of the highest awards for picture books. (IG: @Yukoart)