Walker Books Group announces partnership with HAM studio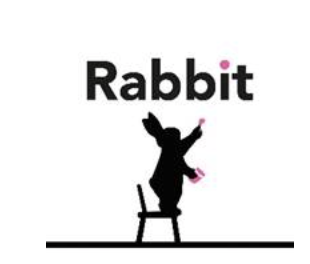 The Walker Books Group has announced a publishing program featuring the iconic Rabbit character created by award-winning design studio HAM.
Rabbit celebrates the magic of everyday life, embracing adventure, joy, and artistic expression. The character can be found on ceramics, textiles, prints and stationery sold around the world and has been spotted everywhere from the Centre Pompidou in Paris to the Institute of Contemporary Art in Boston. Creator Jo Ham has always been fascinated by popular culture and uses Rabbit's whimsical illustrations to shine a light on life's simple pleasures—in particular, how we interact with one another through work and play. 

Now, for the first time, Rabbit's happy world will be brought to life on the page in three books: Yippee! Rabbit and Uh-Oh! Rabbit, publishing in September 2023, and Oops! Rabbit, publishing in January 2024. Things might not always go exactly to plan, but readers can be sure they will always involve plenty of fun, plenty of play, and plenty of imagination. The hardcover books will be published for ages 2–5, with the simplicity and humor sure to resonate with readers of all ages. The unagented deal was for world rights.
"I was first introduced to Rabbit and the world of HAM way back in 2014 when, after reading many rave reviews in weekend broadsheets and the likes of Elle Decoration, I purchased Jo's iconic skiing Rabbit card design to send as Christmas cards that year. Since then, her beautiful prints, mugs, plates, and tea towels have found their way into my home but I have always thought Rabbit showed promise as an endearing and humorous protagonist for children's books, and so began a conversation and ultimately a fabulous collaboration with Jo! It is the genius of her ability to convey so much through the subtle body language of Rabbit that helps bring an immediacy, ​accessibility, and warmth to these first picture books. Along with the whole character team at the Walker Books Group, I am delighted to be involved in this new exciting chapter for Rabbit​," says Donna Cassanova, character publisher at Walker Books.