Vegesaurs Roaring on to BBC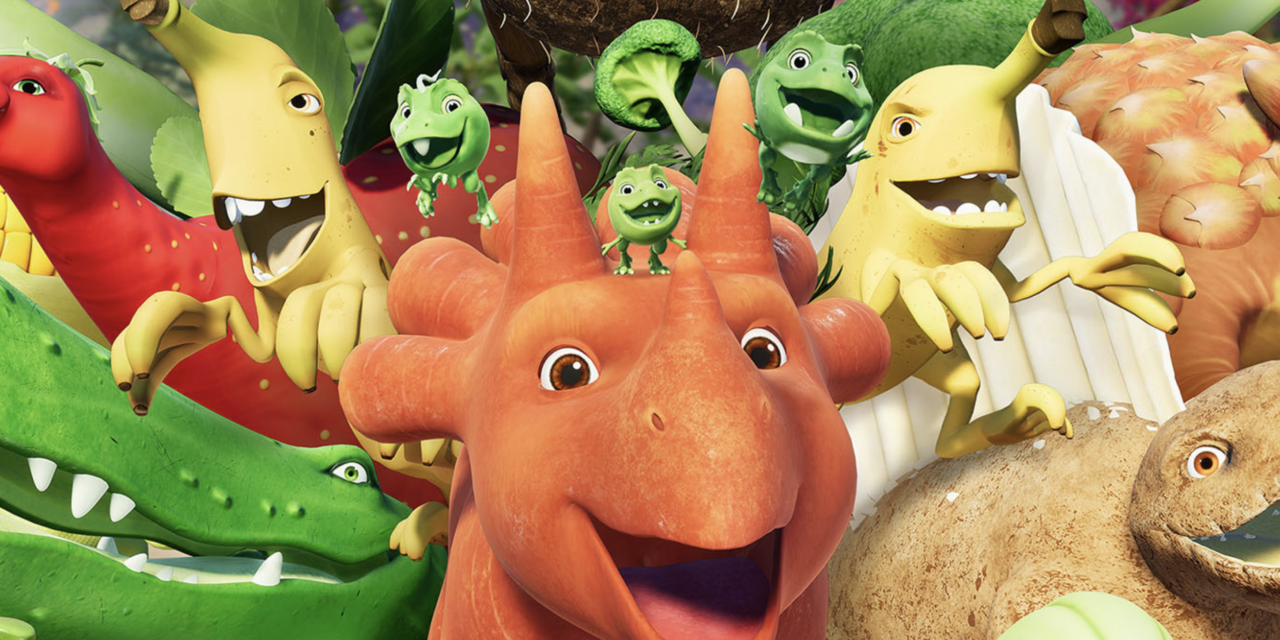 Studio 100 Media, one of the leading independent studios for kids & family entertainment, has announced it has signed an agreement with the BBC for the CGI, comedy-adventure series 'Vegesaurs'. 
Produced by independent Australian producer Cheeky Little Media in association with the Australian Broadcasting Company (ABC), France TV and Studio 100, the mighty 'Vegesaurs' (20 x 5') will make their debut on CBeebies and BBC iPlayer later this year.
Based on a concept created by Gary Eck and Nick O'Sullivan and targeted at upper preschoolers, the series is a fresh take on the dinosaur genre with unique vegetable and fruit-shaped characters which can only be found in this show.
Vegesaurs are the juiciest and crunchiest creatures ever to rule the planet in a colourful prehistoric era. The young Tricarrotops Ginger lives in Vegesaur Valley, a little garden of Eden bathed in sunlight with nutrient-rich soil, lush vegetation and even temperatures… A perfect patch that a rich ecosystem of the Vegesaurs call home. Each episode is a standalone mini-adventure driven by Ginger and her friends, the baby Pea-Rexes. The stories lean into relatable themes for upper preschoolers like, sharing, friendships and play.
Martin Krieger, CEO at Studio 100 Media, comments, "We are thrilled to be partnering with CBeebies for this amazing series and that they share our enthusiasm for these outstanding and fun characters. This collaboration underlines the quality of the show, and the BBC is the perfect partner to deliver 'Vegesaurs' to kids in the UK. We are also excited to announce a number of additional partners very soon."