Valéro Enterprises CContinues to Acquire top licenses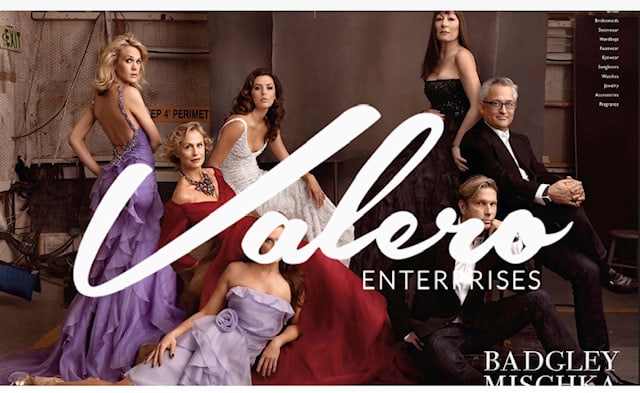 Valéro Enterprises continues to acquire some of the top licenses in both the fashion and lifestyle space.
Started in 2006 by industry expert Susan Valero, Valero Enterprises offers clients full branding services including licensing, marketing/sales, design concept and art direction, retail strategy, contract negotiation and brand expansion strategy. Her 5 person team offers expertise in each of these areas and creates a 360 branding experience for its clients. "My aim in creating my agency was to service brand owners and agencies who own brands. My team of professionals identify top brand partners and bring on strategic licensees/manufacturers. We also specialize in creating co-branding opportunities and retail exclusives. If a company does not have a branding team in place or top level contacts, that's when we step in." says Valero.
Susan Valero's career started in the cartoon and animation space with her heading up the licensing efforts on brands including Cathy, Doonesbury and Calvin and Hobbes. She later returned to the Cathy branding program as co-founder of Guisewite Studios. Her other experience includes working for top licensing industry giants such as Mattel, Sony Signatures, Winterland and Art Impressions/eOne.
Valéro Enterprises offers clients one on one attention and years of branding expertise side by side with team members specializing in e-commerce and social media marketing. She has carefully curated her staff to offer clients a strong traditional branding statement that can also reach a new, young audience and meet the changing consumer shopping preferences. The current client roster includes some of the most recognizable and prestigious fashion and lifestyle brands. Industry leaders like Tommy Bahama, Badgley Mischka, Members Only, YMI, Paul Frank N.America, Birdhouse by Tony Hawk, Florence Broadhurst/Kate Spade, Valfre, LOST International, The Public Zoo, Pink Fizz, Cinderblock Music Artists, Bag One Arts-John Lennon, Champion, Reebok, Skechers, Celine Dion, Versace 19.69 Italia, Sub_Urban Riot have all entrusted Valéro Enterprises with their branding and licensed needs.