MGM and Pantone Team for Pink Panther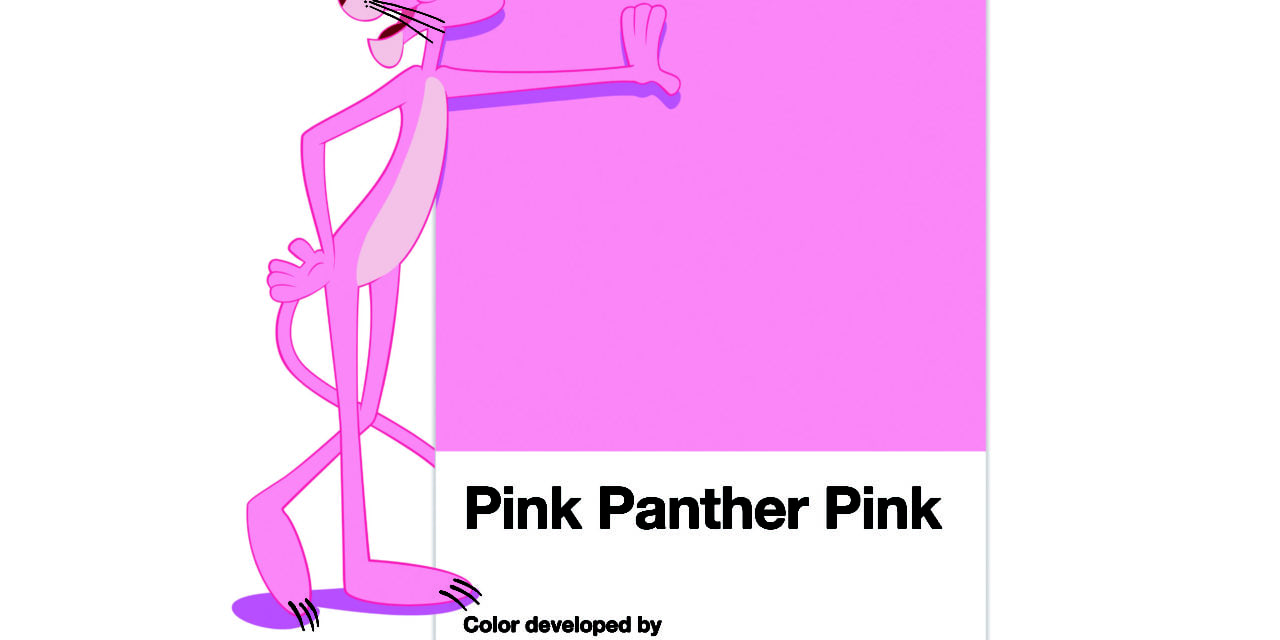 Metro Goldwyn Mayer (MGM) and Pantone have unveiled the first ever Pink Panther Pink color, a vibrant and playful unique pink shade inspired by MGM's iconic character.

According to a recent brand study, Pink Panther's signature pink hue is his most recognizable attribute, so when creating the new color, it was important for MGM and Pantone to stay true to Pink Panther's roots, while also developing a tone that refreshes the character for the 21st century.  
The new Pink Panther pink shade, a vibrant hue with undertones of blue and yellow, not only embodies the playful, charismatic and charming aspects of Pink Panther's personality, it also enhances the character's famously smooth style that has helped to establish his place in the larger cultural zeitgeist, including recent collaborations with top fashion and retail brands like H&M, Zara, Mimi Wade, South Korean Apparel brand Stereo Vinyls, and UK beauty brand Peaches & Cream.  Pink Panther Pink captures Pink Panther's irreverent charm and sophistication, conveying the signature ultra-cool style of this loveable prankster whose clever ability to outsmart his rivals endlessly captivates.
Robert Marick, MGM's Executive Vice President Global Consumer Products and Experiences, said, "Pink Panther is an iconic character and classic brand that has been admired by audiences of all ages for decades, for both his suave elegance and whimsical charisma. Pantone really understood our desire to stay authentic to the character with this new partnership, and together we've created a captivating and vibrant shade of pink that will not only appeal to existing fans of the brand, but also help introduce the character to an entirely new generation of passionate and engaged consumers."