Top Chef, Uber Eats and emoji®- The Iconic Brand Invite Themselves To Your Home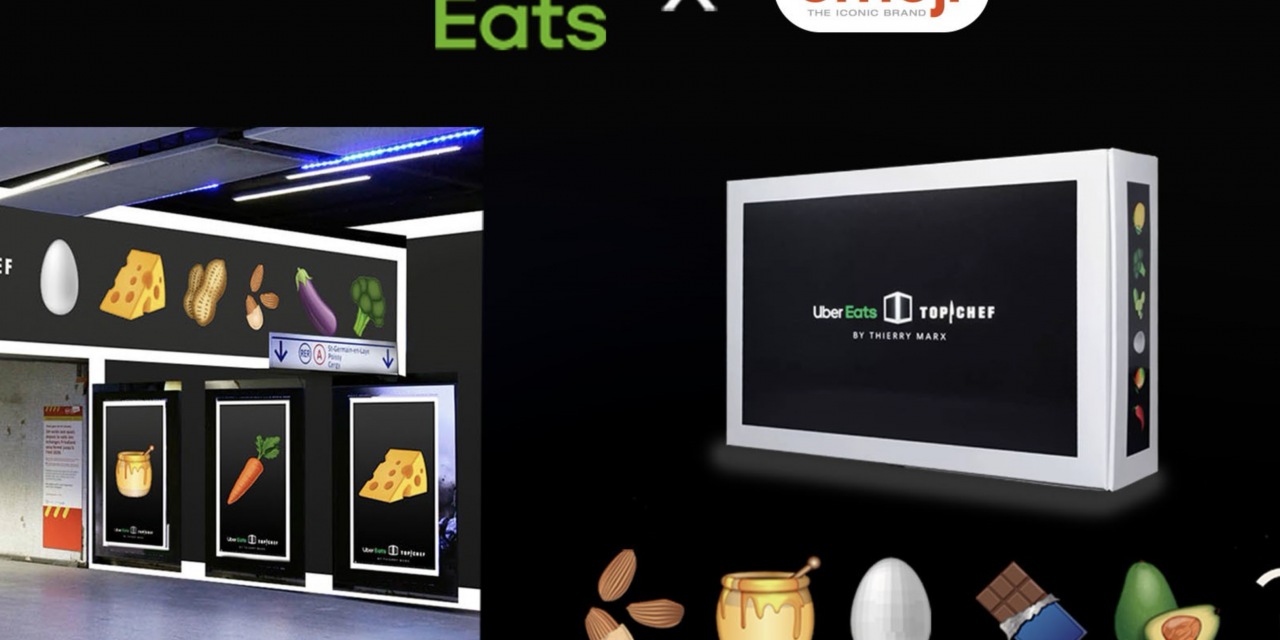 This year in Top Chef, a TV show broadcast by M6, the mythical black box test is celebrating its 10th anniversary. For the occasion, Uber Eats has prepared a little surprise with emoji® brand icons that may well plunge you into the place of a candidate while remaining comfortably installed in your sofa.
You will have the opportunity to order only through the Uber Eats app, a black box that has been prepared by the multi-starred chef Thierry Marx composed of a single dish but especially a dessert with mysterious ingredients. When you receive the box, you will have to taste this dessert and try to guess the 5 flavors that compose it represented by 5 emoji® brand icons! To add some more fun, there will be 3 different desserts throughout the week.
For those who recognize them, they will have the opportunity to win 20€ of Uber Eats credits or 1 year of free orders, by tweeting the 5 emoji® brand icons with the #LaBoiteNoireUberEats and identifying @ubereats_fr.
To support this operation, a teasing phase has been launched since April 19th where mysterious Prints have been placed on the back of buses representing the famous emoji® brand icons.
A unique operation, in partnership with emoji®- The Iconic Brand, available in 9 French cities (Bordeaux, Grenoble, Lille, Lyon, Marseille, Montpellier, Nantes, Paris and Toulouse) from April 27 to May 3 and visible through a social media, DOOH, OOH device as well as an event OOH on the entire Étoile subway station.
Marco Hüsges Founder and CEO of the emoji company says "Uber Eats France X emoji® crossover brand collaboration give the final consumer an unforgettable culinary experience, we are delighted to work with a company that cares about offering selected ingredients in a delicious menu created by Thierry Marx, using the emoji® brand icons as a gentle and empathetic way to connect with people."