Toho celebrate Godzilla's Birthday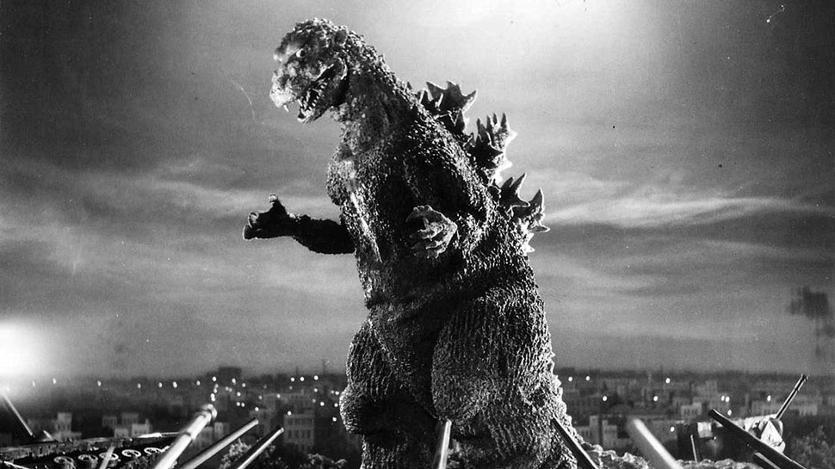 Toho International, Inc. has announced a series of one-of-a-kind experiences fit for the King of Monsters to celebrate its 67th birthday. Godzilla's long history continues to shape worldwide pop culture and festivities this year aimed to engage fans new and old to roll out beginning Nov. 3, the date the first film premiered in 1954.
Austin-based movie theater company Alamo Drafthouse Cinema, in association with Janus Films, will exclusively host a coast-to-coast world premiere of the long-anticipated 4K remastering of the classic 1954 Godzilla film. The screenings will be held at over two dozen locations across the U.S. including flagship theaters in New York City, Los Angeles, and San Francisco and will mark 67 years since Godzilla's first appearance in Toho's Gojira, the classic monster movie widely regarded as a masterpiece that continues to shape the course of worldwide pop culture. In addition, throughout the first half of November, Alamo Drafthouse will screen fan-favorite kaiju classics Godzilla vs. Hedorah, Shin Godzilla, and a double feature of two Heisei era classics that have never been shown theatrically in North America.
To keep the birthday buzz going, Toho Int. has teamed up with Mondo, Super7, Kinokuniya, and the official Godzilla Shop on Amazon to offer fans exciting new Godzilla merchandise. Fans can also tune in to Toho's Official Godzilla YouTube Channel for all-new content, including the 1978 Godzilla animated series, Godziban puppet show, and new original Godzilla Chomp documentary series premiering soon.
On Godzilla's birthday, November 3, Alamo Drafthouse locations from coast-to-coast will exclusively premiere the long-anticipated 4K restoration of Godzilla. The newly-restored film has not yet screened in Japan or the U.S., making the November 3rd screenings a worldwide premiere.
From November 5-11, the Godzilla birthday festivities continue at select Alamo Drafthouse locations with a 50th anniversary screening of one of Godzilla's strangest adventures ever, Godzilla vs. Hedorah, as well as 2016's critically-acclaimed Shin Godzilla. Then, beginning the week of November 12th, select Alamo Drafthouse locations will present a must-see double feature spectacular – two classics of the Heisei era never before seen in American cinemas:
1984's The Return of Godzilla, the kickoff to the Heisei era and a direct sequel to "Gojira," was heavily re-edited and released in the United States as Godzilla 1985. The release of the original Japanese version has never been officially screened on U.S. grounds.
1989's Godzilla vs. Biollante, which only received a direct-to-video release in the U.S. has never received an official release in American theaters.
"Godzilla continues its reign as King of the Monsters, transcending mere entertainment icons and embodying emotions and social issues reflective of the times," said Keiji Ota, Chief Godzilla Officer. "It is timely that we introduce the world to this first 4K version of the original Godzilla film to honor the legacy of this globally recognized symbol to the strongest fanbase in the world."
"Toho's enduring cast of kaiju creations have been lighting up Alamo Drafthouse screens for almost 25 years, so we were honored to help plan Godzilla's birthday party," says John Smith, Senior Film Programmer for Alamo Drafthouse. "It's been a thrill to partner with Toho on the 4K premiere and our Happy Birthday, Godzilla deep dive into some of the best work that Toho has ever produced."