TheSoul Publishing and Lockwood Publishing Launch "The Summer of Metaverse Music" Events Featuring Virtual Artist Polar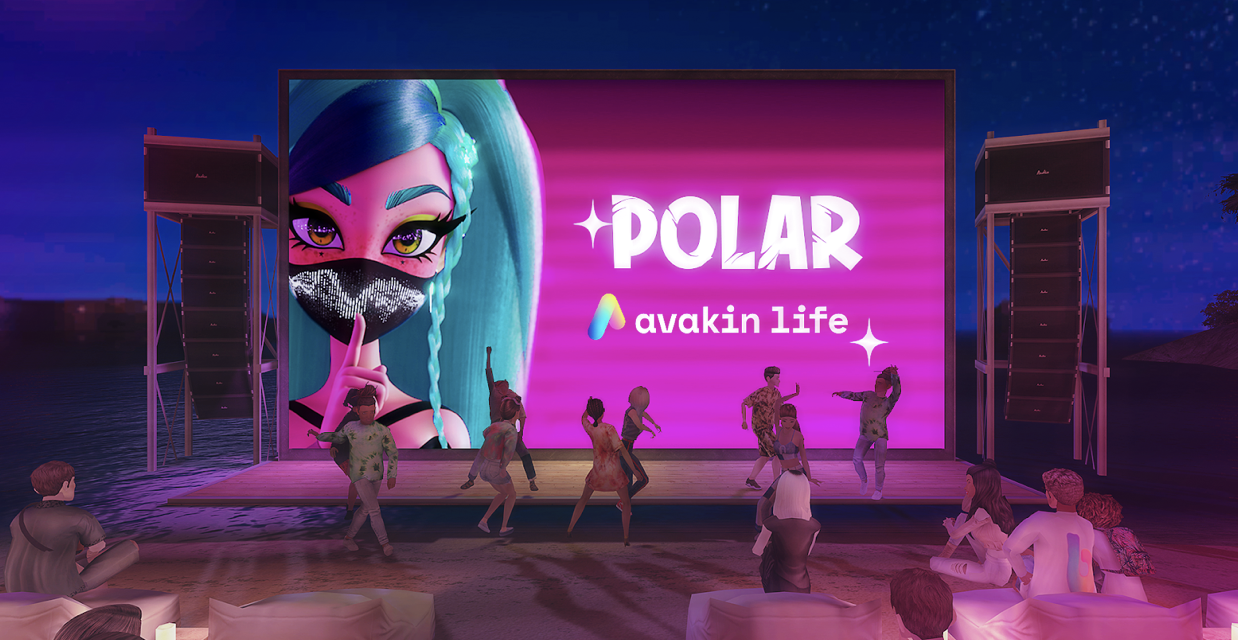 Avakin Life, the mobile metaverse created by leading British games developer and publisher Lockwood Publishing, will this week welcome back virtual artist, influencer, and voice of Gen Z, Polar, to share her sound with millions inside the metaverse, it is announced.
Polar is the creation of digital content pioneers TheSoul Publishing and from the 27th to the 31st of May, Polar will debut her latest track Hack My Heart – and accompanying music video – in a fully immersive, 3D cinema space within Avakin Life. Hack My Heart is part of a three-track showcase that will run all day and all night, with Avakins and new players invited to share the experience and dance to Polar's unique sound together.
TheSoul Publishing has chosen Avakin Life for the exclusive first showing of Hack My Heart in what is its second partnership with Lockwood Publishing. In September 2021, Polar debuted her first-ever music video Close To You to more than 900,000 inside Avakin Life across three days of partying.
But this weekend's world premiere is just the first in a series of collaborations between mobile gaming's most established metaverse and Polar. In July, the avatar-only artist will return to headline Avakin Life's annual music showpiece Solar Sounds Festival (SSF). Now in its third year, SSF has wowed millions of music-lovers in the metaverse with performances from up-and-coming artists, and in 2021 welcomed more than 4.1 million unique users to the dance floor across its four-week runtime.
Ahead of Polar's return this weekend, Catarina Água-Mel, Business Development and Music Manager at Lockwood Publishing, said: "We're delighted to welcome Polar back to Avakin Life and help make Hack My Heart a huge hit in the metaverse and beyond. Last year's collaboration with TheSoul Publishing showed how much Polar resonates with Avakin Life's audience, connecting them with an aspirational creator, influencer, and artist so many of our players dream of being.
"We can't wait to showcase Polar's talents and create history together, not just this weekend but in July with the first-ever virtual artist headlining a digital-only music concert. Collaborations like these are only possible in the metaverse when partners share a common vision and create moments that feel authentic for new audiences."
Polar's popularity continues to grow with her first music video for 'Close To You' now topping 5.6 million views on YouTube. Polar's TikTok channel has also amassed more than 1.4 million followers and is still attracting 10,000 followers a day. TheSoul Publishing's first virtual pop star also recently broke through the 368,000 subscriber barrier on YouTube.
Patrik Wilkens, VP of Operations at TheSoul Publishing added: "What started as an opportunity to share TheSoul's content in the Avakin Life world, is growing into a partnership with unlimited potential. Following the global success of Polar's first viewing party for the launch of her song 'Close To You' in 2021, we are thrilled to be able to once again collaborate with the team at Lockwood Publishing for Polar's highly anticipated track – Hack My Heart."
"Based on the overwhelming engagement of Avakin Life players, we'll soon be offering Polar branded interactive elements to further encourage players to get creative with the star's songs and dance routines. With the support of Avakins and her global audience of fans, Polar has shown the world exactly what virtual artists can do and is looking for more exciting ways to take it to a whole new level".
How to watch the world premiere of Hack My Heart inside Avakin Life:
Avakin Life is available on iOS and Android. To join more than 220 million imaginations, visit the Google Play Store or App Store and search 'Avakin Life'.
Create your Avakin from over 30,000 fashion pieces – including dozens of outfits from top high-street brands.
Look for Polar events in the Avakin Life app and experience her music with players from around the world.