The U.S. Army Salutes a New Generation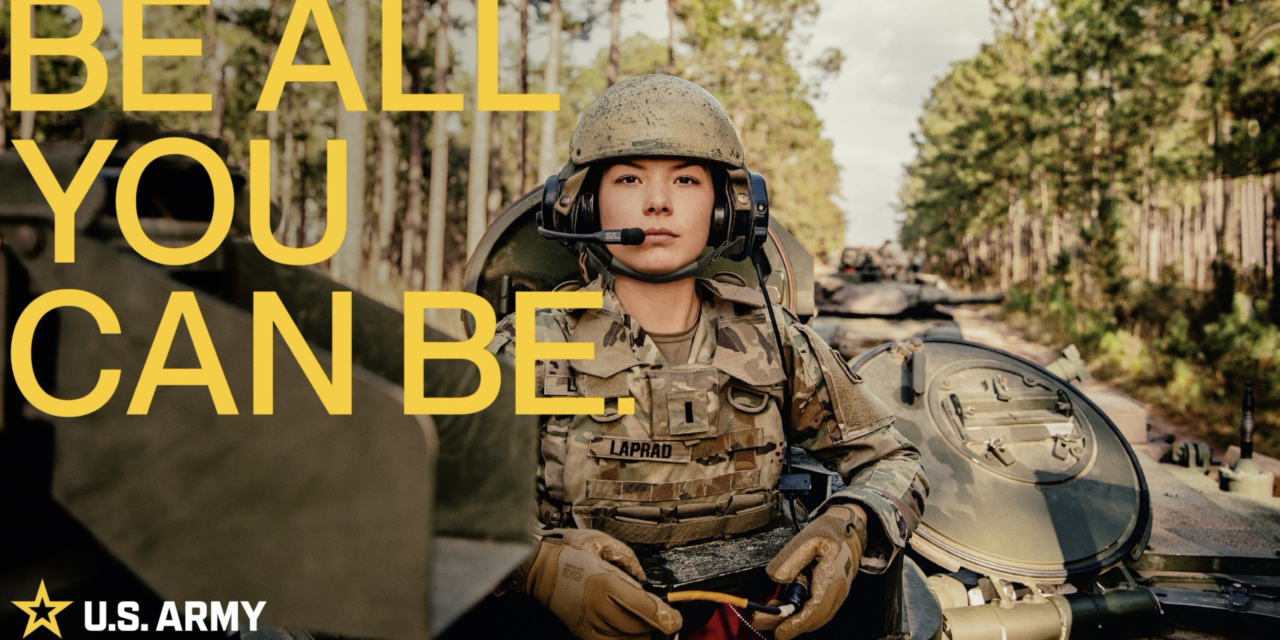 The U.S. Army has introduced a new marketing campaign for a new generation. Bringing back one of the most successful advertising taglines from the last century, "BE ALL YOU CAN BE," the revived slogan aims to reach Generation Z, a generation of individuals that strive to forge their own paths and write their own stories. For the first time since the licensing program's inception in 2001, a brand new U.S. Army logo will be offered on product, and the revived tagline will be incorporated into the branch's style guide for its consumer product portfolio.
The new U.S. Army brand assets will enable existing licensees to reintroduce, capitalize and continue growing their top performing SKUs with the updated logo and "BE ALL YOU CAN BE" tagline, as well as invite a new set of licensees to join the program and extend the brand to reach the younger audience. With a sleeker, modern and fashion forward aesthetic in mind, the updated branding will aid in the program's focus on signing licensees that appeal to both the female and Gen-Z demographics; as neutral color palettes, sleeker fonts and an emphasis on Americana styles become trendier for these consumers, the new U.S. Army logo and tagline arrives at a serendipitous time.
"We are excited to bring the new U.S. Army logo and tagline to a new generation of fans," says Maya Kobray, Associate Vice President, Brand Management, Beanstalk. "The licensing program has continued to withstand the test of time and we are so proud to represent this evergreen property in this new iteration. As soon as we announced the new U.S. Army logo and tagline on March 8th, our licensees quickly got to work! The new U.S. Army logo has already been spotted on licensee DTC websites and will continue to roll out at retail for 2023 and beyond."
The U.S. Army is a veteran of the licensing industry. With over 20 years under its belt, and 10 years as a proud member of SPLiCE, its licensing program spans over 150 product categories and is continuing to flourish. The program has always extended an open invitation for new partners to join in its mission and vision to celebrate and honor service to the United States.
"We are proud to introduce a new U.S. Army marketing campaign," says Paul Jensen, Director, Army Trademark Licensing Program. "The modern patterns and colors will enable new and existing licensees to reload their arsenal of designs in ways that both celebrate the preexisting power of the marks and offer new consumer touchpoints for younger generations to engage with the beloved American institution."