The Insights People Launch Media Mix Compass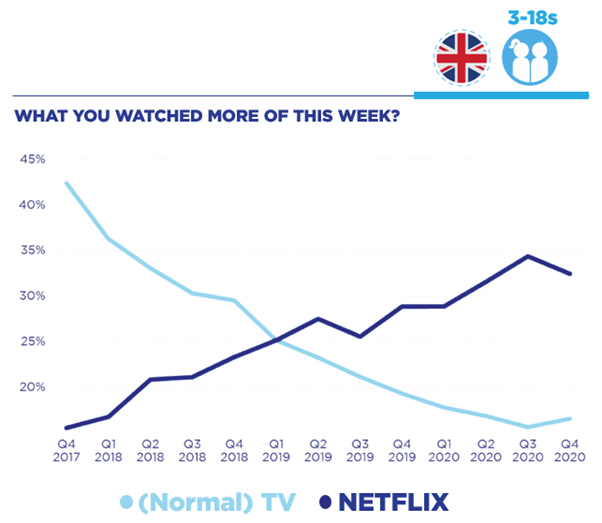 The Insights People have today launched their Media Mix Compass a revolutionary media planning tool to assist brands and agencies in their planning, monitoring and evaluate their media campaigns across the 13 countries which they operate in.
The new tool is based on data collected by surveying more than 5,000 different kids, tweens and teens (between the ages of 3-18) every week. Developed in close collaboration with a number of their clients, including global agencies, it will help marketers and planners increase the effectiveness of their campaigns by reviewing 11 different types of media. The tool which updates in real-time is GDPR and COPPA compliant and is designed to help brands who are having to adjust to the rapidly changing media ecosystem that children now live in.
The Media Mix Compass provides a 360 view of kids, tweens, and teens ecosystems. Brands can segment the data not only as a global view, but by country, region, gender, age, persona and by their specific attitudes, behaviours and consumptions. The Kids Insights Media Mix Score (MMS) will show the power of each media type for your defined target audience, considering the preference, time spent and reach for each media type and platform.
Developed by The Insights People in-house team The Media Mix Compass provides an independent account of kids' media consumption which will help improve brands decision making, in an increasingly fragmented ecosystem. It will provide decision makers with more clarity and confidence as they increasingly look to consider new more innovative forms of engagement such as in-game advertising.
Former Head of Digital at Forward Media, and Fullsix Media agencies within Havas Media Group and founder of Thirty Twenty, Steven Mijovski believes:
"The lack of data on kids is a significant challenge. The Kids Insights Media Mix Compass will provide brands with such a comprehensive data tool which covers such a diverse range of media channels considered – quite simply no other tool goes into this level of depth and detail"
The tool which has been built into The Insights People's award-winning portal, which is used by clients such as Amazon, BIC, Formula 1, Kraft, LEGO, Pokémon, T-Mobile and Warner Bros. Future developments for the platform will utilise the latest data science and machine learning technologies to build a predicted media mix score for up to 12 months in advance.
Former MediaCom Associate Director, and The Insights People Research & Trends Director, Claire Garner adds,
"With the kids advertising industry worth nearly $5bn a year, there has been an inherent lack of tools to help in the planning, measurement and evaluation of media spend. With this generation of kids having far greater privacy protection and their worlds becoming more fragmented we have made it our mission to help brands understand the full picture and ultimately improve their ROI across their business"
Nick Richardson, Founder & CEO, The Insights People adds:
"We are very proud at what we have developed, and we would like to thank all of our clients who have worked with us to scope, develop and test a solution which was required by the industry, as for the first time, they now have the ability to compare a linear TV channel vs Fortnite or TikTok".
For more information on the Kids Insights Media Mix Compass, and to receive complimentary access to the tool and a copy of an example report please visit: www.kidsinsights.com/mediamix