TeamTO Hires new Head of Production and Talent Scout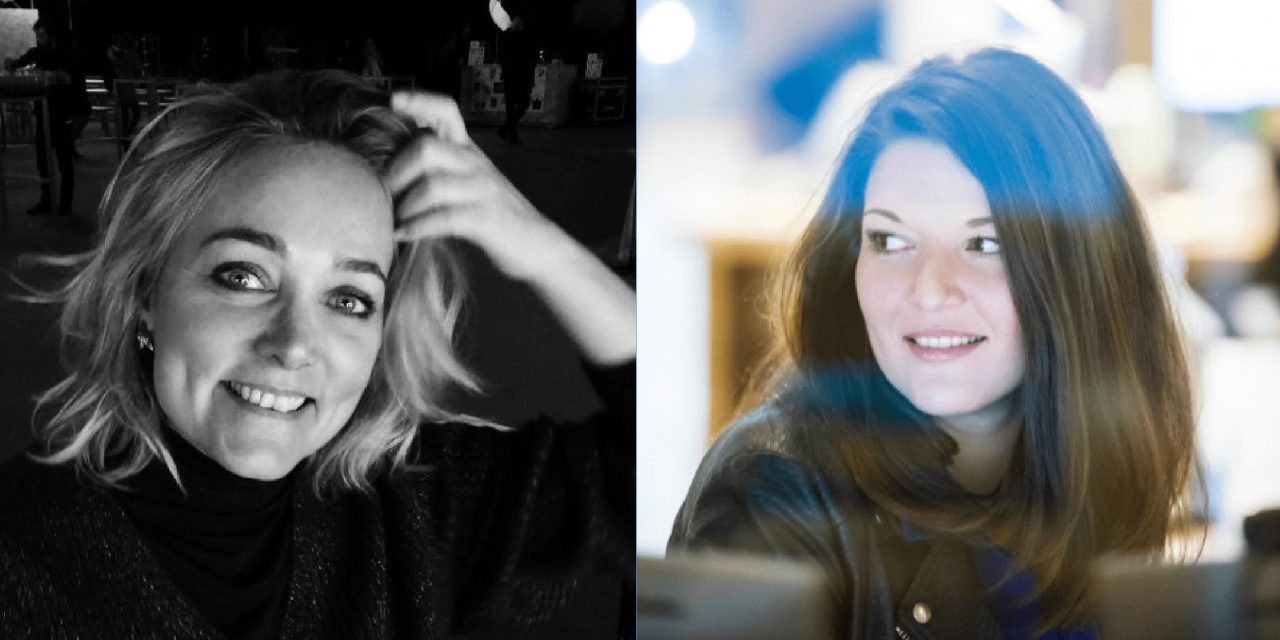 Clélia Santi and Judith Bruneau take on TeamTO's growing production slate
 TeamTO has announces the appointment of Clélia Santi as Head of Production and of Judith Bruneau as Line Producer and Talent Scout. The new positions come amid a strong 2020 slate that remains unabated during the COVID pandemic.
Caroline Souris, Co-founder, TeamTO commented, "Clélia and Judith have already become valuable and active additions to our studio, even under the current challenging circumstances.  We are absolutely delighted to have such talented women managing the production line and nurturing the talent that is at the heart of TeamTO's success."
In her role as Head of Production, Santi will focus solely on managing the day to day activities of the studios' productions, overseeing the multiple projects in both TeamTO's Paris and Bourg-les-Valences' studios. Their current slate of development and production include TeamTO's Presto! School of Magic and Mighty Mike, eOne's PJ Masks and Ricky Zoom, and Silvergate's Netflix series Creature Cases, among others.
Clélia Santi obtained a first professional master's degree in Cinema and Technological Arts at Université Paris-Est Marne-la-Vallée followed by an Audio Production degree at the renowned Gobelins School of Animation. After her studies, she worked at OnEntertainment for seven years, on projects such as The Little Prince and Peter Pan. In 2015, she became the Production Manager of Arthur and the Minimoys, (Studio 100 and EuropaCorp), followed by a role at Xilam working on their first 3D project, Oggy Oggy, before becoming Executive Producer at Blue Spirit. 
Working with Santi, Judith Bruneau takes on the key role of Line Producer and Talent Scout, in charge of researching, recruiting and overseeing all new talent. Judith will manage the staffing needs for both studios (80% in Paris and 20% in Valence), across pre-production, production and post-production. 
Judith returns to TeamTO with 20 years of VFX experience at the most innovative and accomplished CG studios in Europe. At Duran Duboi and MacGuff she was VFX Coordinator and Producer for film, video and advertising. In 2009 she oversaw the production of Duran's feature film La Mechanique du Coeur with EuropaCorp. In 2012 she set up the Brussels office of noted studio Mac Guff, returning to France to work with TeamTO as Director of Production on Skylanders (series 2) and Ricky Zoom (series 1), as well as Superprod's Les Blagues de Toto.
Despite the challenges faced by the COVID pandemic, TeamTO has kept all production on track and on deadline by transitioning to work-from-home in a remarkable three days. The speedy process was possible due to having already implemented the technology and protocols necessary for working remotely, in preparation for their planned move to a new studio in 2021. Additionally all of TeamTO's production is done in house, in France, eliminating the further coordination and delays that would come from sub-contracting to the Far East.
* * *