Spotlight Licensing and Rocket Licensing welcome All Creatures Great and Small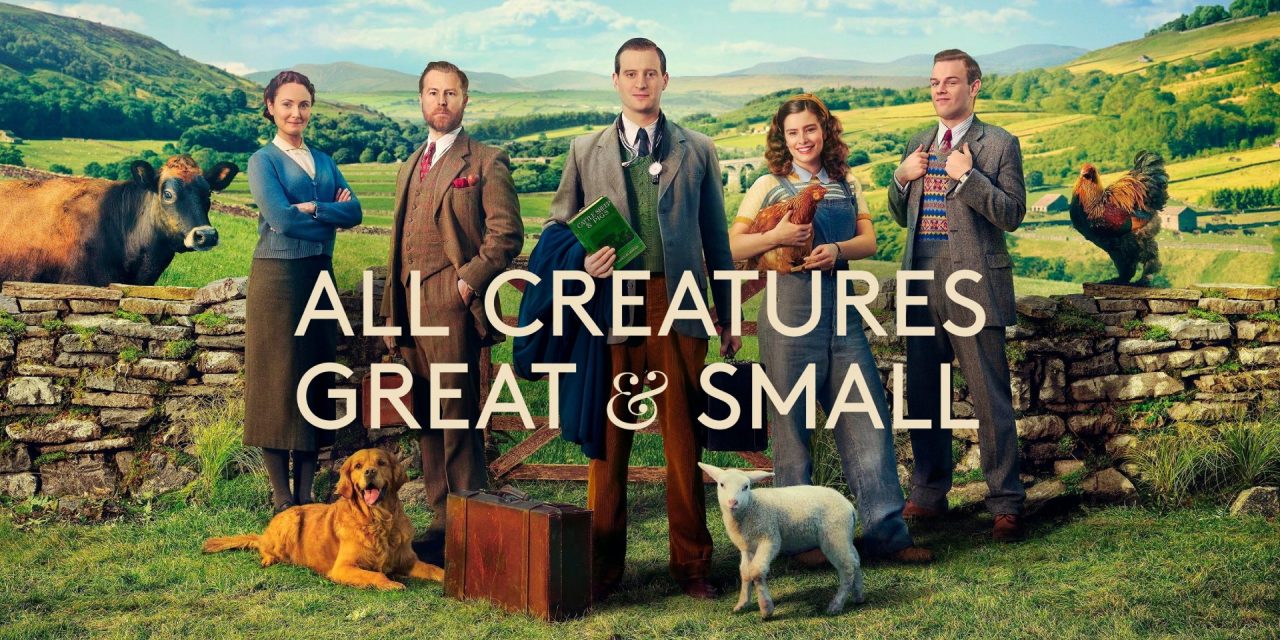 Rocket Licensing and Spotlight Licensing are set to build a global consumer products programme, for critically acclaimed fan-favourite television drama, All Creatures Great and Small with Rocket leading in all markets outside North America and Spotlight focused on North America. The series, based on best-selling stories written by Alf Wight under the pen name James Herriot, follows the heart warming and humorous adventures of a young vet from Glasgow working in the stunningly beautiful Yorkshire dales.
The series airs in the UK as Channel 5's top rating British Drama with five million viewers to date for the latest series, and is the second highest-rating programme on the channel, behind The Drowning. In the U.S., All Creatures Great and Small is currently in its second season on PBS MASTERPIECE after debuting as one of PBS's biggest hits of 2021 (seen by more than 10 million U.S. viewers). PBS MASTERPIECE, Channel 5 and All3Media International recently announced that All Creatures Great and Small has already been renewed for a third and fourth season. Herriot's books have sold 60 million copies internationally, becoming a global cultural phenomenon with devoted fans around the world.
All Creatures Great and Small features a high-profile cast, including Nicholas Ralph, Samuel West, Anna Madeley, Callum Woodhouse and Rachel Shenton, and is written by Ben Vanstone (The Last Kingdom) and directed by Brian Percival (Downton Abbey) and Metin Huseyn (Rose and Moloney, Merlin). The popular series follows James Herriot as he pursues his dream to become a vet in the Dales, where he soon discovers that treating animals is as much about treating their owners, and the Dales' farmers are a tough crowd to please.
Rocket and Spotlight will be looking to target both the young adult and older age-group fans of the show with licensed products including gifting, homewares, stationery, apparel, food and beverage, and more, as well as experiential partnerships, and the team is looking forward to discussing the property with potential licensees and partners.
Carole Postal, president of Spotlight Licensing, added: "All Creatures Great and Small is a wonderful property for anyone who loves and cares for animals, enjoys the beautiful British countryside, and appreciates that small town community life which Herriot portrays with such warmth and humour. U.S. audiences love the character and charm of this quintessentially British show and we are excited to get a consumer products licensing programme started here in North America."
Charlie Donaldson, joint MD of Rocket Licensing, commented: "All Creatures Great and Small is a great brand which really resonates with UK consumers, and we are looking forward to discussing the exciting opportunities this property offers for licensed merchandise and collaborations with potential licensees. The demand for British brands is bigger than ever right now and this property fits the bill perfectly."