Sophie le girafe Celebrates 60 Years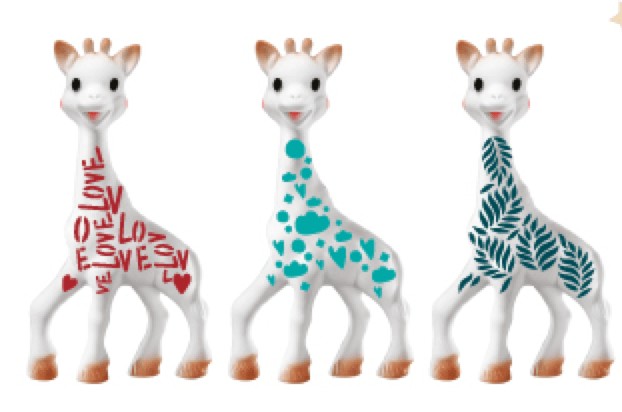 All of Sophie la girafe's members family and fans are invited to connect to the exclusive event website: https://sophie-by-me.sophielagirafe.fr/ before February 7th to create one or several Sophie la girafe's next party outfit(s)!
Afterwards, the 5 models that are the most chosen around the world will be selected by a jury that will elect THE Sophie la girafe 60 years old edition and will announce it on May 25th, 2021. In September 2021, this winning creation (which may be yours!) will be available in stores in its limited edition 60th anniversary collector's box set.
Since the beginning of the operation, we have already registered more than 6,000 Sophie la girafe creations. This operation is also amplified by a powerful influencer program: 25 ambassadors-influencers will represent the Sophie la girafe brand throughout the 60th anniversary year, with Rachel Legrain Tapani as top ambassador. Also, in PR, more than 200 journalists received a press release announcing this operation.