Shaun the Sheep X Julie Dodsworth Celebrate the Countryside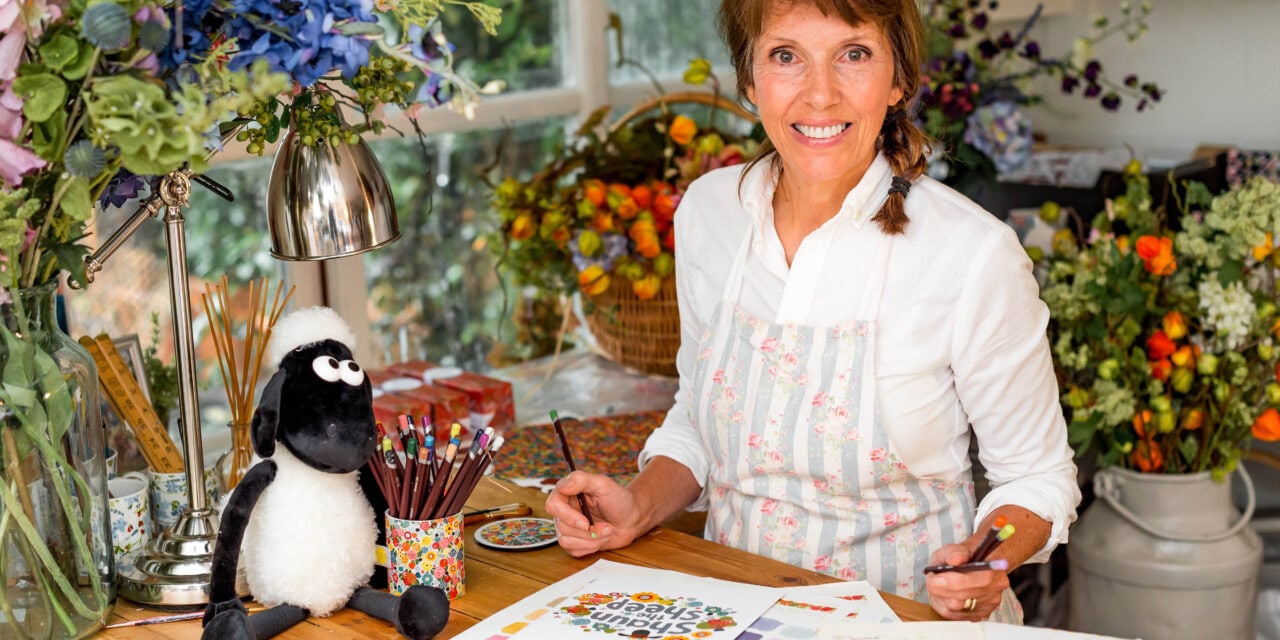 The Shaun the Sheep X Julie Dodsworth collaboration brings together two iconic British brands to celebrate springtime in the countryside.
British Artisan designer, Julie Dodsworth is working with Aardman to create a set of beautifully hand painted designs, drawing inspiration from the vibrant colours of the British countryside in full bloom, and then applying this to render Shaun in a new and unique way.
The new designs deliver on Aardman's ethos of 'We Do More' extending the brand into new areas in innovative ways. Beautifully painted in Julie Dodsworth's signature style the patterns suit a range of categories from homewares, fabrics and toiletries to stationery and garden equipment.
Danny Heffer, Creative Lead, Sales & Marketing at Aardman says: "We are really pleased to be working with British talent like Julie Dodsworth on this new design collection. Julie is known for her floral hand painted style, which translates nicely into Shaun's rural world. It's been refreshing getting a new perspective on Shaun the Sheep and it we think it will be popular with fans not only in the UK, but in a number of territories around the world. We are currently looking for a range of licensing partners to take along with us on this design journey and help to bring Julie's interpretation of Mossy Bottom Farm to the retail market."
Julie Dodsworth said of the collaboration: "I'm thrilled to have been invited to work with Shaun the Sheep and all the team at Mossy Bottom! From the viewpoint of being a genuine fan it has been fantastic to create designs that reflect Shaun's humour and colourful character. My thanks to all the team at Aardman."