Scrabble Beams Words of Hope on Landmarks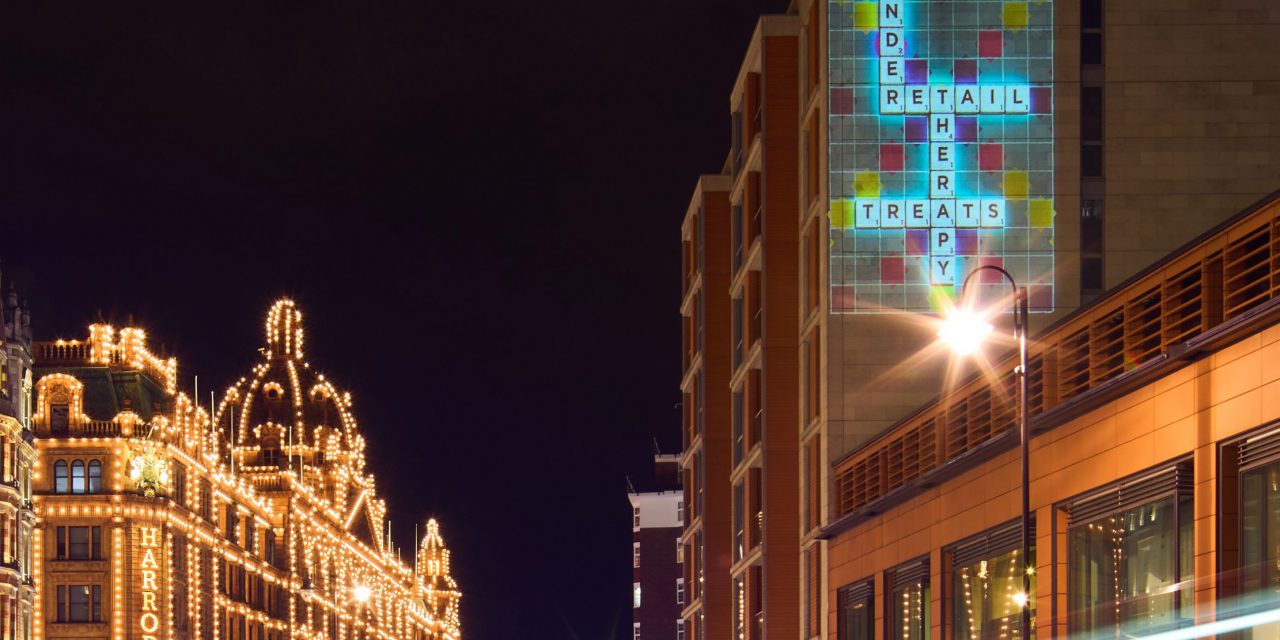 Uplifting and joyous words written in Scrabble tiles have been beamed onto landmarks and re-opening venues to mark the lifting of lockdown restrictions on 12th April.
The projections celebrate the mood of the nation as we look ahead to more positive times. Words 'reunion' 'family' 'freedom' and 'hope' were beamed on much-missed locations like the quintessential British pub, re-opening retail and restaurant areas, and iconic cultural landmarks.
The words were beamed in the world-famous tiles by Scrabble ahead of National Scrabble Day this week. As a game that celebrates words, Scrabble know the power that positive words can have to uplift, and the beamings are designed to capture the mood of the nation on this historic day.
Scrabble commissioned a national survey to find Brit's favourite words that summed up their feelings and mood at lockdown easing, finding words like 'freedom' 'hope' 'relief' 'family' and 'reunion' were the words that best represented lockdown easing for the public.
Finding pubs were one of the top spots Brits can't wait to return to, a quintessentially British pub – The Royal Oak in Bethnal Green – was projected upon with tiles spelling top words 'Reunion' and 'Joy' before expanding into the playful and thirst-quenching 'Beer.'
Shops are another missed social activity and seen alongside the soon to re-open Harrods was a Scrabble board displaying 'Treats' 'Wander' and 'Retail' 'Therapy.'
In normal times one of the capital's busiest spots near London Bridge & the Shard was beamed with the most emotive and powerful words favoured by the public : 'Health' 'Freedom' 'Family' and 'Hope.'