Sally Hansen partners with Sour Patch Kids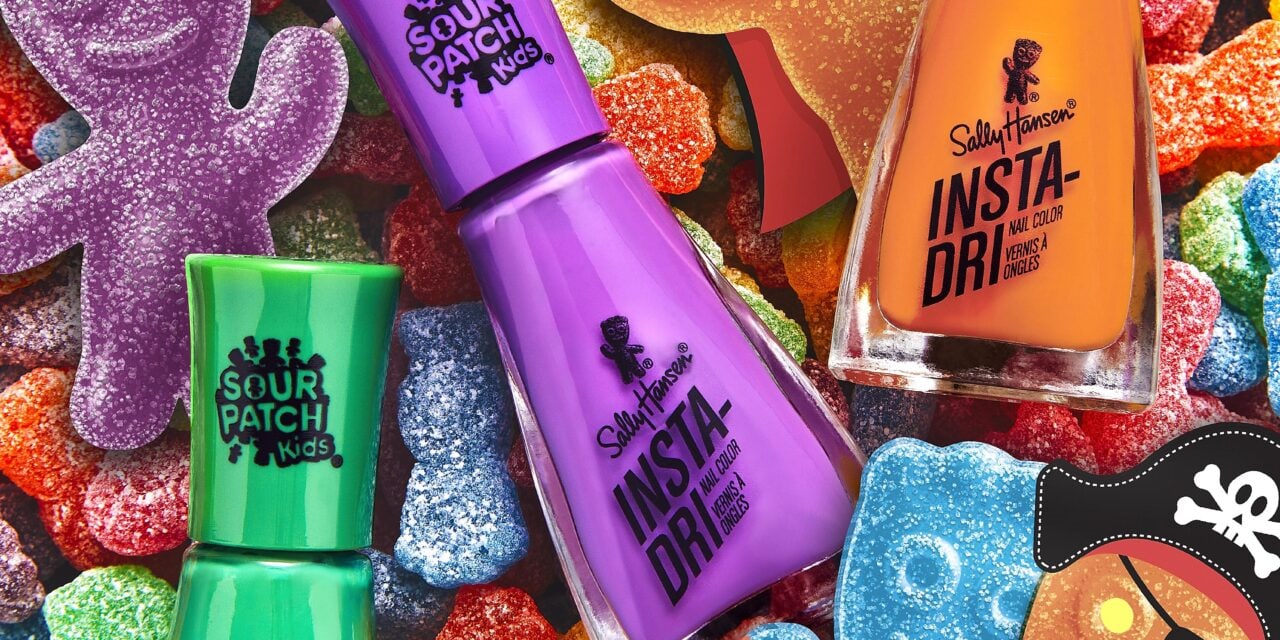 Sally Hansen has partnered with Sour Patch Kids candy brand, to release an Insta-Dri nail color collection – in time for Halloween.
This colorful, bold shade range is inspired by the most popular Sour Patch Kids flavors.
"We are so excited to partner with Sour Patch Kids, the perennial candy favorite that represents fun and playfulness," said Celia Tombalakian, Vice President, Global Marketing for Sally Hansen. "Our limited-edition collection brings to life the vibrant colors of the Sour Patch Kids in our best-selling Insta-Dri formula. The spooky, quick-drying shades arrive just in time for Halloween – the perfect occasion for DIY nails!"
"The collaboration between Sour Patch Kids and Sally Hansen is based on a true consumer insight as our Super Fans are already painting their nails the colors of our candy.  We're truly excited by the partnership and possibilities," said Mili Laddha, Associate Director, Marketing, Sour Patch Kids.