Rube Goldberg Bar of Soap Video Challenge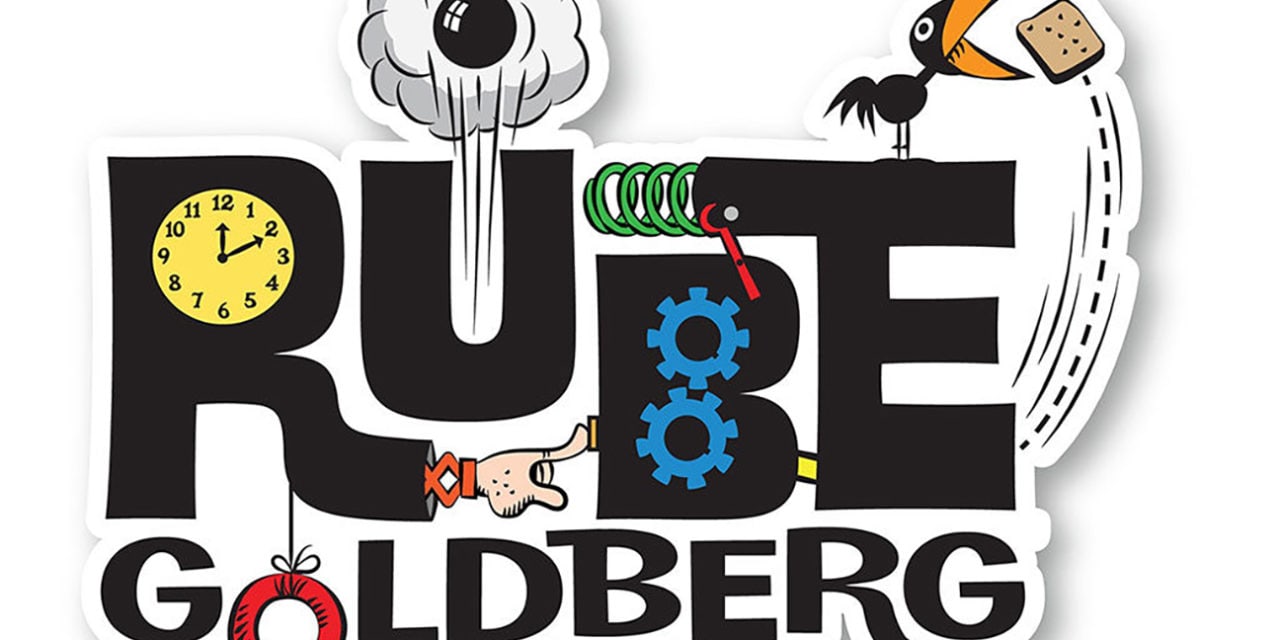 To alleviate boredom while people are stuck at home, Rube Goldberg, Inc. has announced a new machine contest: The Rube Goldberg Bar of Soap Video Challenge. Rube Goldberg is represented by Brand Central for consumer products and sponsorship development.
All ages are invited to participate in the contest which asks participants to "Drop a Bar of Soap into Someone's Hands" using 10-20 steps. Teams can consist of any number of shelter-in-place/quarantined family groups or singles. Video submissions must be uploaded to YouTube, marked "Not Private". The deadline for submissions is midnight May 31, 2020.
"We hope that this contest provides a fun, educational, and entertaining way to pass the time as families look for things to do during this uniquely stressful period," said Jennifer George, Rube Goldberg's granddaughter and the Legacy Director of Rube Goldberg, Inc. "And since Rube Goldberg Machines are made from everyday objects, there's no need to look beyond your surroundings for inspiration and elements for your machine. The task, drop a bar of soap into someone's hands, also sends an excellent message to keep our hands as clean as possible!"
Three winning machines will be selected, and winners will be notified and announced on the Rube Goldberg website by mid-June. Each winning team will receive a Rube Goldberg Family Swag Bag, which include RG backpacks, water bottles, light-up hats, books, stickers and more.
"Teamwork, problem-solving, out-of-the-box thinking and improvisation—not to mention learning through trial and error are all educational components of a Rube Goldberg Machine build," notes George. "It takes a lot of perseverance and creativity to conceive and construct a great Rube Goldberg Machine—which is why I always say that the Rube Goldberg Machine builders of today are the problem solvers of tomorrow. And boy do we need them!"
The annual Rube Goldberg Machine Contest™ draws students ages 8 to 18 to compete in a fun and competitive forum with machines that they have designed and created. The Rube Goldberg Machine Contest™ 2020 Finals event, which was to be held on April 4th, was cancelled due to the coronavirus. The Finals were to bring more than 25 teams together from across the country in three divisions. More than 375 students were expected to participate at the Finals for this year's task: "Turn Off A Light," with key sponsors of the contest including Slinky and LEDvance (Sylvania light bulbs) brought in by RGI's agency, Brand Central. Slinky provided a Slinky toy to and LEDvance provided an energy saving light bulb to each team. There will be a winning team for "Best use of a Slinky" and "Best final step (turn off a light)" selected and announced in May.