RETAIL BUYERS PANEL CONFIRMED FOR THE BRANDS & RETAIL UK SUMMER CONFERENCE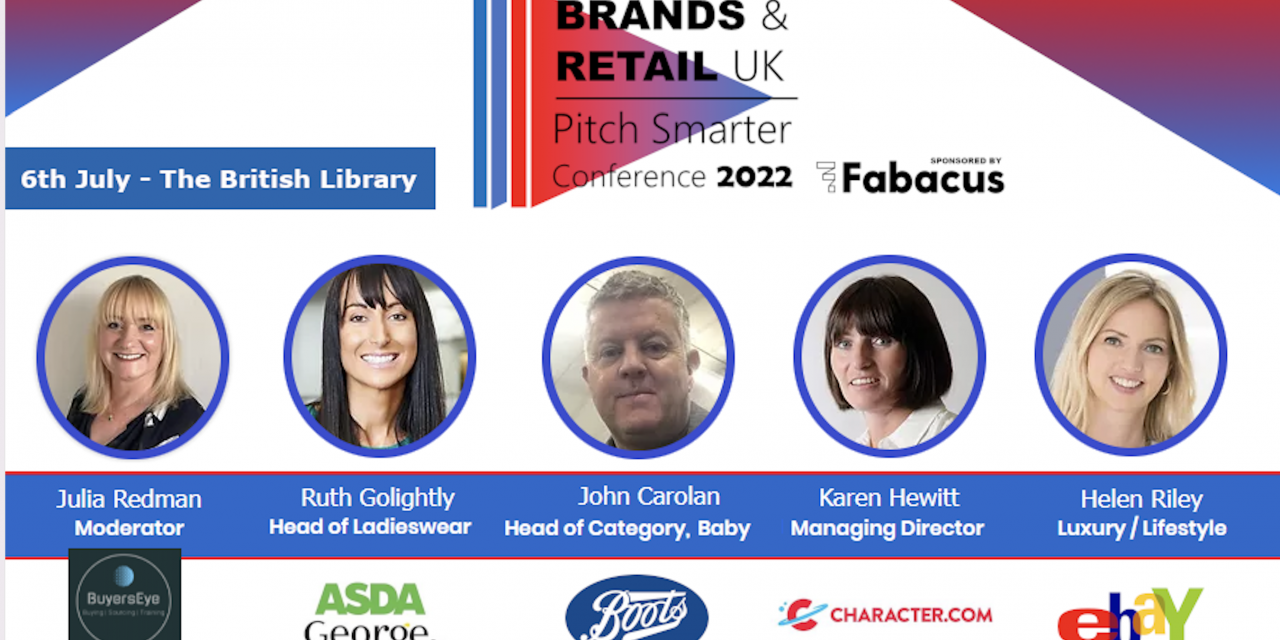 Ryan Beaird, Event Director of Brands & Retail UK has announced the B&RUK Retail Buyers Q&A Panel discussion which will close Day One of the conference taking place at the British Library (London) on Wednesday 6th and Thursday 7th July 22.
The 'Retail Buyers Panel' – (sponsored by Fabacus) will be moderated by Julia Redman of the Buyers Eye and the panel includes, Ruth Golightly (ASDA), John Carolan (Boots), Helen Riley (ebay) and Karen Hewitt (character.com)
"We held the first B&RUK Retail Buyers panel at the first Winter conference in February and I feel they always go down well with the licensees in the audience.
I am delighted Julia Redman who has vast experience of Retail is taking on the moderating from me and want to thank Helen, Ruth, John and Karen in advance for supporting the summer conference.
Day Two has now sold out so we have a fantastic line-up and I now have only Six unreserved 15-minute pitching slots left for Day One (6th July) for Lifestyle, Commercial, Heritage, Charity and Sports brands.
TeamGB, Paramount, V&A, Ashmolean Museum (Start Licensing), Mighty Jaxx, Pink Key Licensing, Battersea Dogs & Cats Home, Lucia Heffernan (Lisle Licensing) and the FA have so far confirmed.
I also have some more news to share with you for Day One very soon which should go down well with the industry" – Ryan Beaird
If you are a brand and want to present to the major UK Retailers and Licensees then please contact Ryan Beaird to reserve a presentation slot – Ryan.Beaird@BrandsRetail.uk
Licensees and Retailers can book their FREE tickets for the conference and purchase their 'Meet the Buyers' party tickets for £45 each on the conference website – www.BrandsRetail.uk