Pouch Australia saves the day with the new PAW PatrolTM Play Pouch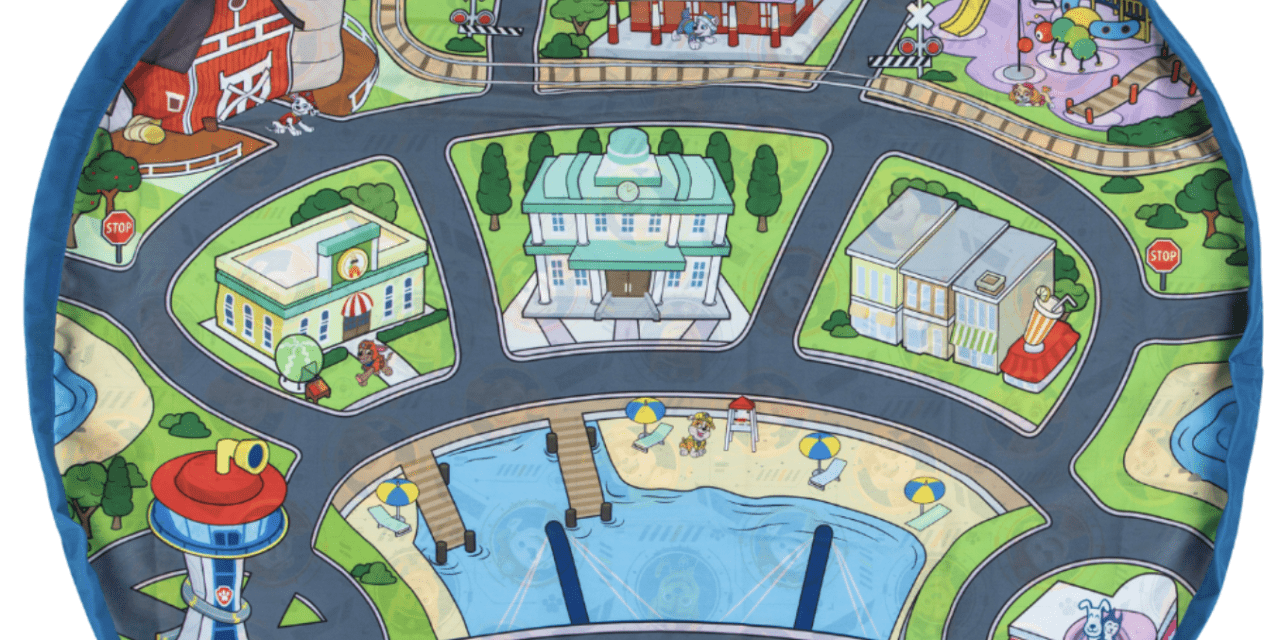 The Australian creators of the original Play Pouch, in partnership with Imagination Entertainment, have announced they have secured licensing rights for Paramount's hit animated preschool series PAW Patrol. The brand-new PAW Patrol Play Pouch provides a place to play, is easy to pack away and offers a compact and portable toy storage solution, perfect for PAW Patrol pup figurines and rescue vehicles (sold separately).
The PAW Patrol Play Pouch features the adorable faces of the PAW Patrol pups on the outside and the action packed village scene from Adventure Bay on the inner. When open for play, the roads that loop around the beach, buildings and lookout tower of Adventure Bay, spark imagination and prompt engagement through play.
Kids will be delighted to live out the adventures they are familiar with from the Paw PatrolTM episodes and movies on the Play Pouch. When the action is over and the rescues are complete, pack up is easy: by simply pulling on the ropes, the pups and their vehicles are gathered neatly inside and easily stored away inside the Play Pouch.
The natural synergy between Play Pouch and the PAW Patrol brand is supported by the collectible toys that inspire self-guided play for children. "We are delighted to partner with Paramount and we are so pleased that the Play Pouch will encourage young children to further explore the themes of teamwork, community service and rescue that are presented in the Paw Patrol content." say Kate Campbell and Kate O'Donoghue, co-founders of Pouch Australia.
"As the North American distributor for Pouch Australia, we are proud to be working with the Paramount Consumer Products to bring together the massively popular PAW patrol brand with the brilliant Pouch Australia product offering. The product will be available in North America to customers this summer and sure to be a hit with kids and parents" says Shane Yeend, CEO of Imagination Entertainment.
"PAW Patrol has been a force in the kids' licensing business since the series was launched in 2013", says Venetia Davie, Vice President UK, Ireland, Israel, ANZ, of Paramount Consumer Products. "These beloved pups continue to drive excitement for new products in every aisle and with Play Pouch, we now offer a PAW Patrol storage solution that doubles as a play mat – this is sure to please parents and children alike!"
Consumers can expect to see the PAW Patrol Play Pouch at retail in all key territories this year.