Pokemon ties in with A Bathing Ape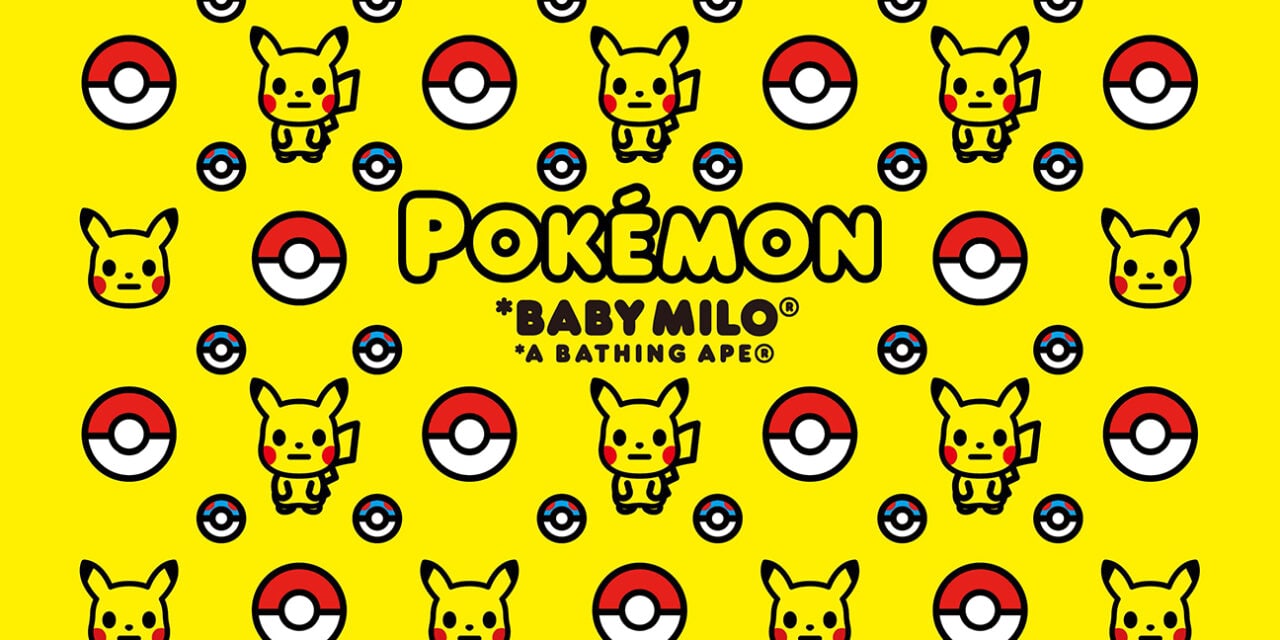 BAPE, well known for its collaborations with various companies and brands, is teaming up with Pokémon
With a strong presence in today's pop culture, the Pokémon brand has been a source of inspiration for art and fas
hion. In this new collection, Pokémon characters such as Pikachu, Bulbasaur, Charmander, Squirtle, Eevee, Snorlax, and Mankey are newly drawn with a MILO touch, expressing unique designs that can only be obtained with this collection.
In addition, an item that allows people to dress up like Pikachu, a hoodie with cute Pikachu ear-like motifs, is also available for men, ladies and kids.
The Pokémon collection with BAPE will be available from Saturday, 31st of October 2020 at A Bathing Ape locations and web store.