PMI Takes a Spin on Fidget Toys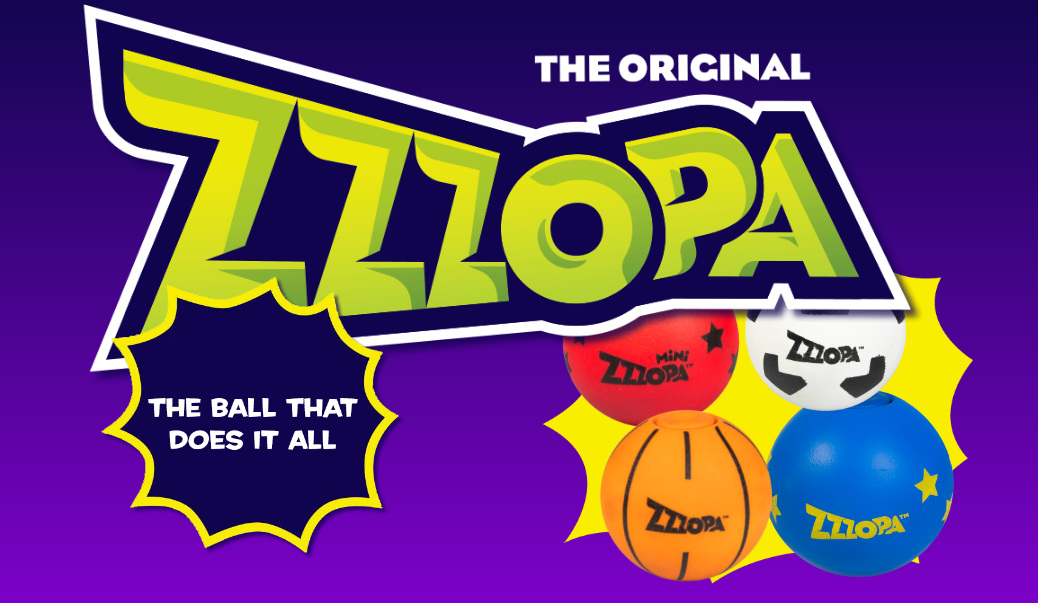 P.M.I. Trading & Enterprise Ltd, a leading toy design, manufacturing and distribution company, signed an agreement with Australian-based Mejjjet PTY Ltd. for the purchase of the newest spinning sensation, the Zzzopa Fidget Spinner Ball Brand. With signing of the deal, PMI enters the world of fidget toys, taking a new spin on the trend that blew away fidgeters of all ages, kids and adults, around the world.  
PMI has huge plans for distribution of this sensational product patented in 100 countries, doing what they do best, getting the best products with the best branding out to consumers with the help of their solid worldwide distribution network!
Launching of two different lines of "the ball that does it all", a sports-based line and a fun line, is set for Spring '22.
Spin it! Bounce it! Throw it!
Much more than just a ball to bounce, and far from your average fidget spinner, the Original Zzzopa and its little brother, Mini Zzzopa, will have players hooked at first touch. Once you try it, you can't stop spinning the Zzzopa!
The "Zzzopa Ball", the brainchild of Australian inventors Eddie Holden and his partner Steve Woods, is not just a fidget, it's "The Ball That Does It All ", a true world first.
The original Zzzopa, and the compact mini Zzzopa version designed for smaller hands and/or higher agility, deliver a lot of bounce for the buck. Engineered for both indoor and outdoor play, Zzzopa encourages social activity, group and team play, physical activity and endless play, game, challenge and trick options. And the benefits don't stop there…. Playing with the Zzzopa may improve cognitive capabilities, hand to eye coordination, physical fitness, agility and even help develop imagination. Add this on to the calming effect that fidget spinners offer in fighting stress, anxiety and boredom.
Eddie and Steve from Mejjjet PTY Ltd: "We are very excited to have reached an agreement with a highly professional and successful toy company as PMI who are putting into place the exciting plans to push the Zzzopa ball toy out globally, igniting a Zzzopa ball craze set to reach all."
Over the past few years we have been busy with patenting, trademarking, and product design and development, all to ensure the quality of the Zzzopa Ball toy, and all is now set to give many hours of fun and excitement for all to enjoy- "Spin it , Throw It , Bounce It , Do Tricks."
Omer Dekel, VP International Sales, PMI: "I am very excited to have the Zzzopa brand join the family. This is all part of our strategy for the Company's growth and development and is a show of our high aspirations and versatility.
PMI is known for quick reaction time and recognizing tomorrow's trends, acquiring the right brands at the right time. Fidget are very hot around the world and PMI is about to bring a new winning product to this field with the novel "Zzzopa" ball.
We have set some serious marketing plans for this project, investing much time and resources in marketing the "Zzzopa Fidget Spinner Ball around the world. This fabulous product soon to be branded with the leading brands in our portfolio has PMI "spinning" with excitement!"
PMI Ltd was founded back in the 90's and owns a long and impressive track record of producing successful trending lines of high volume-high value collectibles, stationary and other pocket money items at accessible prices. The Company's success strategy is based on cementing new licensing agreements with a growing number of leading toy companies and partners, while skilfully creating new lines of top-quality products for the world's most loved toy brands.