New Thelwell Prints Set to Launch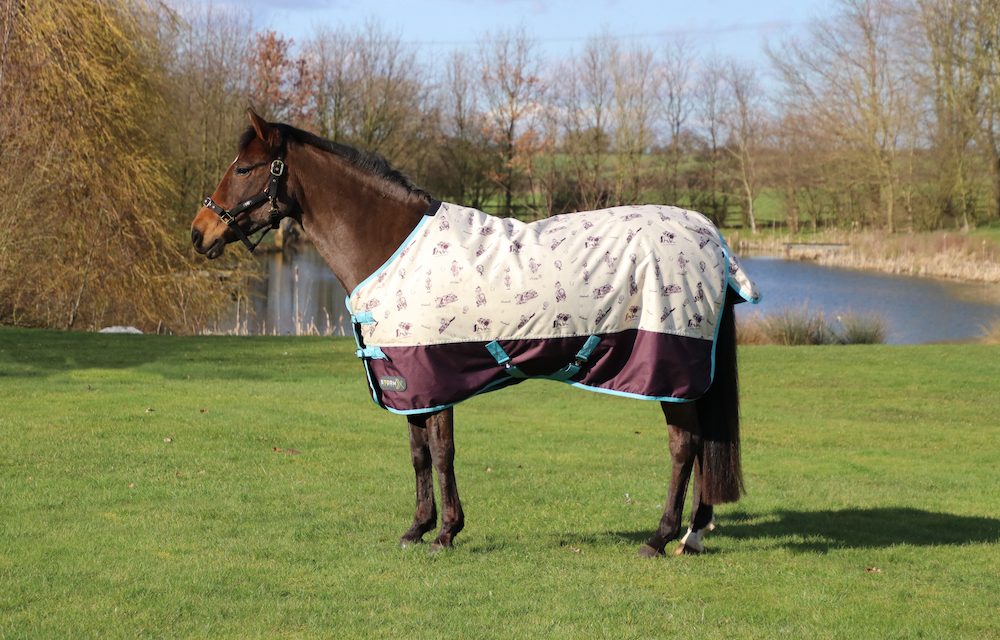 Hy Equestrian has announced new Limited Edition Thelwell prints will soon be arriving.
Nobody could have predicted how popular the Thelwell collection would have been when it was launched last Autumn, with rugs selling out before even arriving at Hy Equestrian Head Quarters! Following on from this success, Hy Equestrian are delighted that not only are more products being added to the collection, but two new Thelwell prints are on their way to choose from.
The exclusive partnership utilises the classic images by cartoonist Norman Thelwell, who has been a treasure in the equine community for many years, and Hy Equestrian, the popular equestrian apparel brand established in 1980, now an equestrian household name.
The original Thelwell print range included 0g and 200g fill turnout rugs with a 600 denier ripstop waterproof outer, going as small as 3ft all the way up to 7ft3. Not only does the pattern feature on rugs, it can also be also found on saddle pads, fly veils, headcollars and grooming kits for the ultimate matchy-matchy collection. Not forgetting accessories for pony lovers of all ages including boot and hat bags, gloves, socks and hat covers.
Due to the overwhelming popularity, a new children's clothing range starting from age 3-4, along with more accessories including saddle bag, saddle panniers and garment bag in the original print are launching. The new Thelwell Trophy Collection and Thelwell Country Collection feature stunning new colourways across two delightful new prints, that will be found on rugs and a range of matching accessories including boot bags, hat bags and grooming kits.
A Hy Equestrian spokesman said: "We are over the moon with how well received our Thelwell collection has been. Working with such a memorable and loved company has been fantastic and we have loved watching the excitement on people's faces when revealing the collection! We can't wait for the new prints to be released and are looking forward to the partnership between the Thelwell team and ourselves grow even stronger."
The original range is available to order from selected Hy Equestrian stockists now and can be found on their website www.hy-equestrian.com/stockist with the new range expected later this year.
Have a look at this charming video! https://we.tl/t-9MuMcIBmXy