Munchy Play partners with Thomas & Friends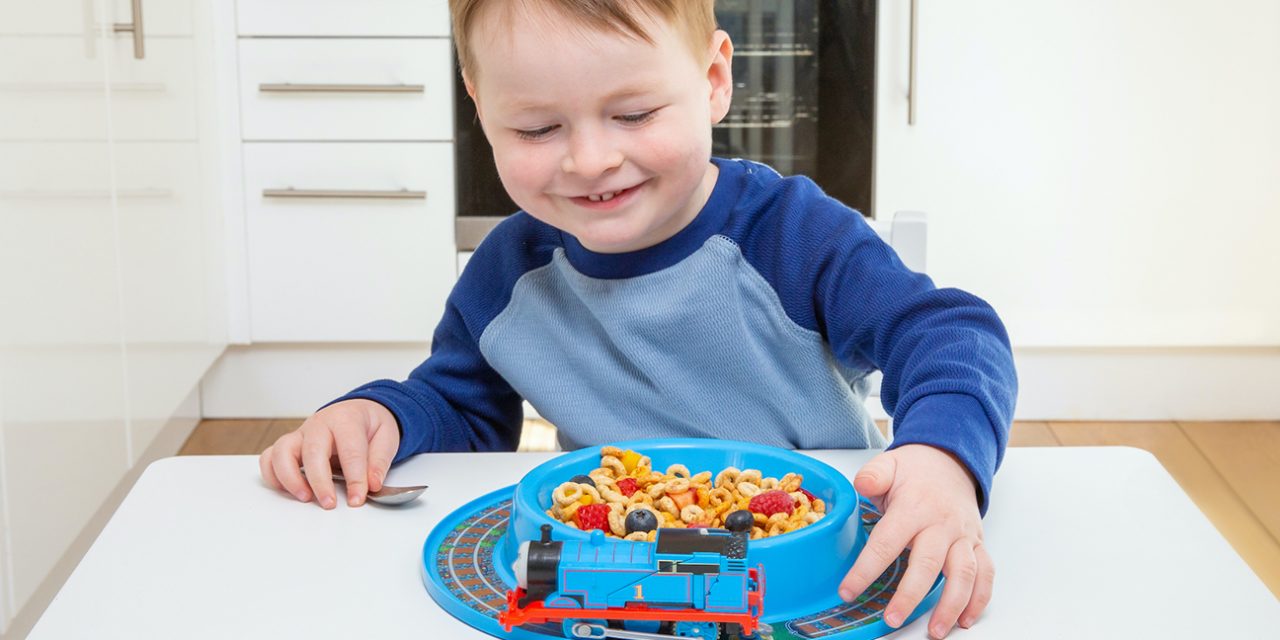 Munchy Play®, founder of the first children's plate and track, has partnered with Thomas & Friends to launch a fun new tableware collection, in the UK and Ireland.
Featuring a built-in track, the plates bring fun to dining and children to the table, with meals at the focus. Available in three playful themes, there's a; blue Thomas plate, red James plate, and green Percy plate, featuring illustrations of the favourite engines. Bringing all the fun of Thomas & Friends to the table, it takes children on a journey from Knapford Station, passing tunnels, trees, and traffic lights along the way!
Designed for preschoolers, there are high-sides and a non-slip base to support self-feeding. Plus, the track can accommodate children's favourite TrackMaster and MINIS engines.
The Thomas & Friends™ Train Track Plate collection is now available from Munchyplay.com and Amazon.com, as well as Drayton Manor Park, home of Thomas Land.
Helen Genia, Head of Licensing for Mattel UK, explained: "We are delighted to partner with Munchy Play to bring the magic of Thomas & Friends to mealtimes. Creative storytelling is a great way to keep teatimes on track in a way that families will appreciate, and little ones will love. Children take great comfort in their favourite train characters, and this brings it together in the most clever and irresistible way."
Launched last year, Munchy Play manufacturers its products in the UK, and has been named one of the 'most promising' start-ups of 2021.
Sophia Procter, founder and CEO of Munchy Play®, said: "Four years' ago, inspired by my son's love of Thomas, I came up with the idea for a kids' plate with a track around the outside. Successfully bringing my fussy eater toddler to the table, I saw its potential to help other families and set out to create a tableware range that would excite children about dining. It's a dream come true to introduce our new Thomas & Friends collection for families to enjoy."
Suitable from 6+ months the tableware is easy to clean, stack and store. Made in Britain the children's tableware range is made from polypropylene for repeat use, it is also free of BPA, PVC, and melamine. With zero-single-use plastic, both the product and packaging can be recycled.