Millimages introduce activities for children in lockdown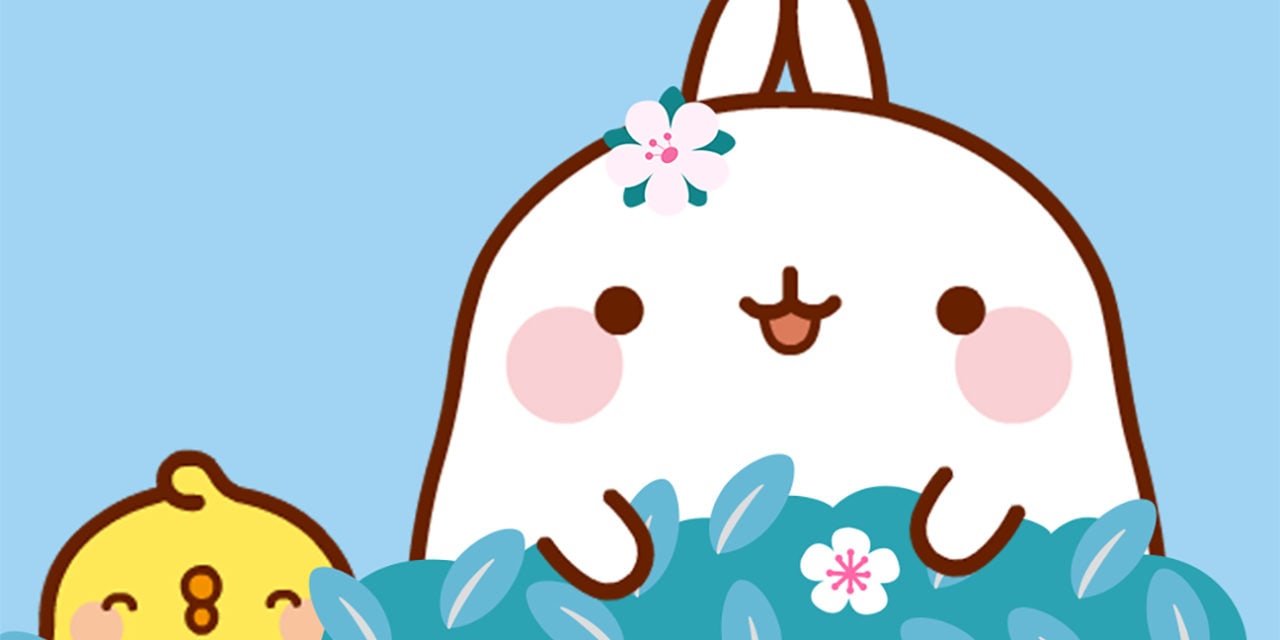 Millimages has introduced a range of new ways for families to interact with Molang, with a new filter for social media platforms, as well as a wide range of activities for children to do at home while they are on lockdown due to COVID-19.
The new Molang filter, which is available on Facebook and Instagram, adds the famous ears and blushed cheeks from the rabbit, which first rose to fame as an instant messaging app in Korea. As users of the filter close their eyes, stars stream from their eyelids, and if they tap the screen, fun heart-shaped sunglasses are added too.
The animation and production studio and licensor, Millimages, has also provided a range of activities to help children get creative, keep busy and lift spirits. The tasks include colouring, games, DIY, maths and even paper constructions, themed as a pack to help children prepare for Easter, and a collection to help them to learn about sustainability and protecting the oceans.
Molang and Piu Piu will also feature on the TinyPOP website in the UK and Eire with an online contest to find hidden Molang Easter eggs which will run across the full Easter period and offer children the chance to win Molang plush bundles.
Licensing Link, which manages the licensing rights in the UK and Eire for Molang, hopes that the new filter and activities will help families who are at home more and communicating with friends and family online due to the COVID-19 restrictions worldwide, have some fun with the popular brand.
After gaining popularity as an instant messaging app, Millimages then realised the potential of the property as an animated series and produced a total of 156 x 3'30 episodes in 2D HD (seasons 1,2 and 3), and 52 x 5' episodes (season 4), as well as 9 x 7' specials, which now air daily in the UK on TinyPOP and Cartoonito, with more episodes in production.
Licensing Link has built a comprehensive consumer products programme, including TOMY as master toy, Smith and Brooks, Poetic Brands, and Aykroyds & TDP for apparel, Roy Lowe and Sons for socks, Click Distribution for children's jewellery and accessories, Blueprint for stationery, gifts and bags, DJ Murphy for magazines, Hype for greetings, Danilo for calendars, greetings and bags, and Whitehouse Leisure for amusement plush
Ian Wickham, director, Licensing Link, comments: "We are absolutely delighted to announce that following the success of Molang GIF's across social messaging platforms – Giphy alone about to smash through the 7 billion uses mark in just two years – a super cool Molang filter is now available to use on Facebook and Instagram along with a range of brilliant activities to help keep little ones entertained during lockdown. So go on, have some fun with your friends and turn yourself into your favourite Kawaii/Lifestyle rabbit."