Masha and the Bear hits Mainstream in Italy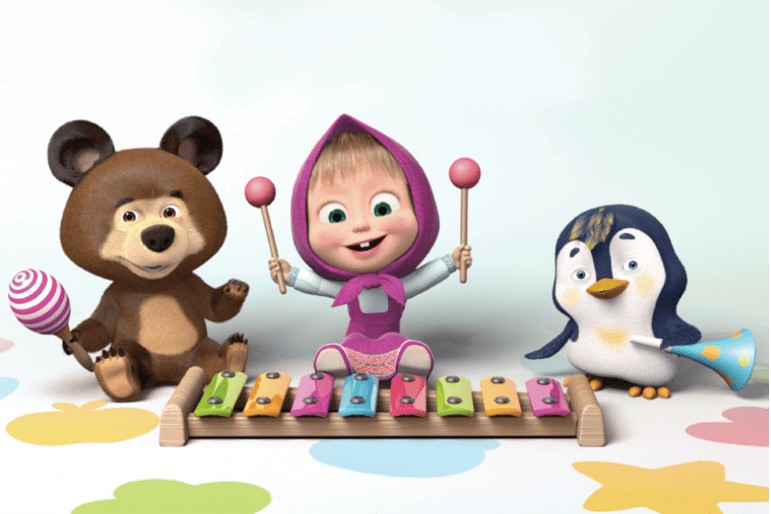 Maurizio Distefano Licensing (MDL), which manages licensing for the Masha and the Bear brand in Italy and Switzerland, has announced the arrival on mainstream Italian programming of Animaccord's hit pre-school property.
Yes, not only is Masha and the Bear a big children's hit but in late December and early January it was highlighted on Rai2's programme Tg3 Storie and on the RAINews-24 channel, where Italy's national public broadcasting company told viewers about the origins of the massively popular show, which can be seen every day on Rai YoYo.
Kids' channel Rai YoYo, where it has enjoyed a large number showings right from its arrival in Italy, was instrumental in the series' early success. Masha and the Bear has a very strong following on Rai YoYo to this day. Along with many TV showings, RaiPlay, the web portal, and the Rai App have also played a key role in the series' success, allowing fans to see episodes of the show any time they like.
The TV report which aired on the Rai 2 channel, offered a behind-the-scenes glimpse at Masha and the Bear, an animated series today known worldwide and dubbed into 42 different languages. Starting from how it all began and highlighting the work that goes into the making of Masha and the Bear, it provided an overview of the process involved in bringing this incredibly popular children's show to millions of screens.
Maurizio Distefano, President of MDL, stated: "The interest in Masha and the Bear from major public TV channels is no surprise. It's a high-quality, very entertaining series that has become a cultural phenomenon. It's also become a big favourite for both broadcasters and licensees, who appreciate a show that has so much to offer both in terms of content and in terms of products."
Masha and the Bear boasts three million subscribers on the Italian YouTube channel and 5.4 million followers on its Facebook page, continuing to prove its strength in the market. The series has established a Guinness World Record as the most viewed cartoon on YouTube. Its success is still growing: one of its newest episodes entered the HIROSHIMA 2020 International Animation Festival on its special list of programmes entitled BEST IN THE WORLD. In addition, according to Parrot Analytics, an international research agency, it is one of the TOP-5 most in-demand kids shows in the world as of December 2020.