Licensing International Announces Seven New Board Members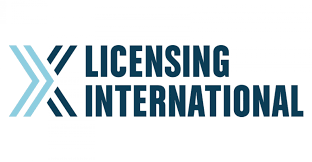 Licensing International has announced seven executives – Dean Allen, Mad Engine Apparel; Veronica Hart, ViacomCBS Consumer Products; Steven Heller, The Brand Liaison; Holly Rawlinson, Spirit Halloween & Spencer Gifts; Milin Shah, Isaac Morris; Malaika Underwood, OneTeam Partners; and Maarten Weck, Wildbrain CPLG – were elected by the Licensing International membership to serve three-year terms on its Board of Directors, effective July 1, 2021.  
"I'm pleased to welcome the seven new members of our Board, whose invaluable and diverse experiences will help Licensing International foster the growth and expansion of brand licensing around the world," said Licensing International President, Maura Regan. "I'd also like to thank the outgoing members of our Board for their time and dedication – Liza Abrams, Naz Amarchi-Cuevas, Sam Ferguson, Bill Patterson, and Jason Sutton."
The new Board Members are:
Dean Allen – Chief Merchandising Officer, Mad Engine Apparel
Dean Allen is an industry veteran with more than 20 years in the apparel industry. Mad Engine's Chief Merchandising Officer since 2018, Dean served as Executive Vice President for the company from 2014 to 2018 overseeing and leading the sales, licensing, production and product development teams. He previously spent 16 years as a Walmart apparel buyer.
Veronica Hart – EVP Global Franchise Planning, ViacomCBS Consumer Products
Veronica Hart leads CP strategic planning, brand positioning & trade marketing executions across key markets for ViacomCBS Consumer Products. Veronica came from CBS, where she built the franchise planning team for Star Trek while running the company's licensing and consumer products division. Previously, Hart handled licensing at a variety of entertainment companies such as HIT Entertainment, Sesame Workshop, and The Jim Henson Company.
Steven Heller – Founder, The Brand Liaison
Steven Heller is a trademark and licensing attorney and founder of The Brand Liaison, one of the industry's leading licensing and brand management agencies. Throughout his 30-year career, Steven has been active in all aspects of licensing from launching new brands to representing both brand owners and manufacturers in licensing deals with some of the world's largest brands. Steven is nicknamed "The Professor," as he is a renowned public speaker and professor of business and law.
Holly Rawlinson – GM Business Development, Spirit Halloween & Spencer Gifts
Holly Rawlinson has held executive licensing positions at DreamWorks, Paramount Studios, Mattel, and Pokémon, and currently leads the licensing division of Spirit Halloween/Spencer Gifts and is the GM of InSpirit Designs, the company's wholesale division. Winner of "Wonder Woman" and "Licensing Executive of the Year" awards from the Women in Toys association, Holly, in her previous leadership position, oversaw the launch of FanShop, the ecommerce site of NBC-Universal's movie ticketing division, Fandango.
Milin Shah – SVP & General Counsel, Isaac Morris & CultureFly
Milin Shah currently serves as Senior Vice President & General Counsel for Isaac Morris and Culture Fly leading sales, licensing, and new business. Prior to IML and CultureFly, he worked for Earthbound Brands and Bradford License India. In 2015, Milin was awarded by Licensing International as a Rising Star, and in 2019, he was awarded by License Global Magazine as a 40 under 40 licensing executive. Milin graduated from Seton Hall Law School with a concentration in IP and Entertainment, and is currently admitted to both New York and New Jersey Bar Associations.
Malaika Underwood – SVP Licensing, OneTeam Partners
Recently named one of Sports Business Journal's 40 Under 40, Malaika Underwood is Senior Vice President of Licensing at OneTeam Partners where she is tasked with providing oversight for the company's growing licensing business and positioning the company to deliver value to college athletes as the NCAA landscape changes. Prior to joining OneTeam Partners, Malaika worked for The Brandr Group (TBG), IMG Licensing, and the Collegiate Licensing Company (CLC).
Maarten Weck – EVP & Managing Director, WildBrain CPLG
Maarten Weck brings more than 20 years of licensing industry experience to his role overseeing global operations for WildBrain CPLG, one of the world's leading entertainment, sport and brand licensing agencies. Formerly WildBrain CPLG's Managing Director for Northern Europe, the UK, Nordic, Central and Eastern Europe (CEE) and Benelux territories, Maarten has been with the agency for over 13 years. Prior to joining WildBrain CPLG, he held management positions with Memphis Belle, the Cookie Company, and Keesing.
Members of the brand licensing community are invited to attend the Licensing International Virtual Annual Membership Meeting on Wednesday, June 30 at 11:00am EDT / 4:00pm BST to meet the new board members and learn how Licensing International will serve the membership in the future. Registration is free at www.licensinginternational.org/events/2021-virtual-annual-membership-meeting.