Licensing Expo Celebrates Triumphant In-person Return with Opening Night Party in Association with ATLUS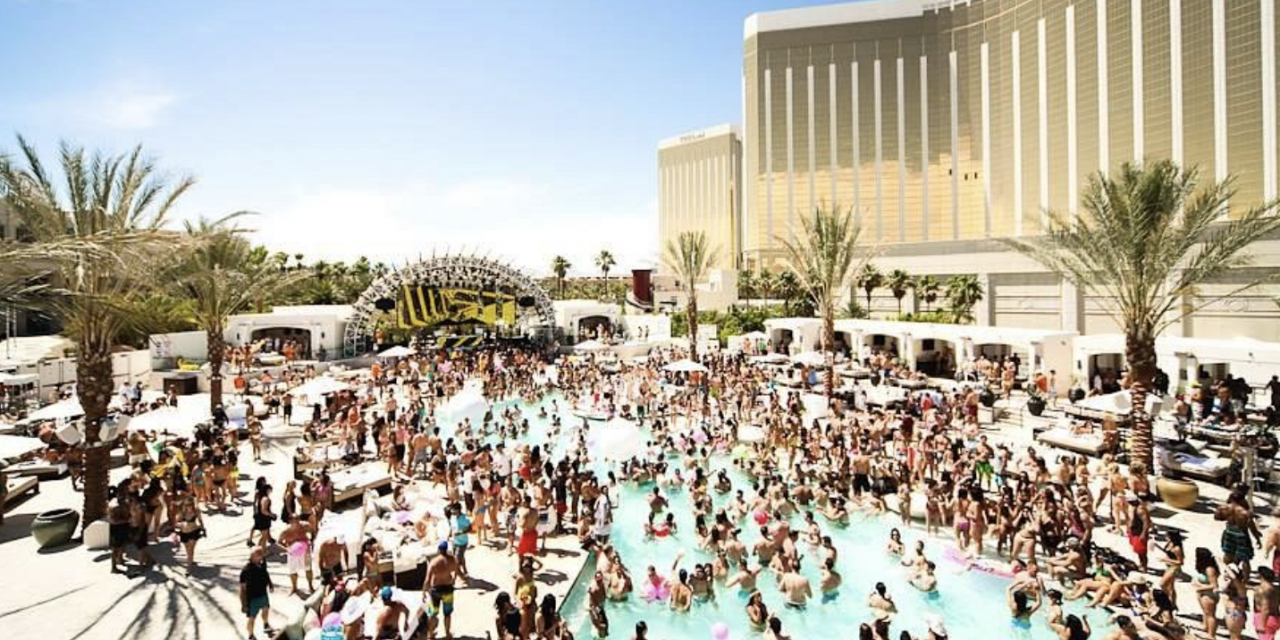 Held Tuesday, May 24, from 6:00 pm to 10:00 pm
Free to attend for all Licensing Expo registered guests
1,000-person capacity – first come first serve entry
Attendees must show badges on arrival at the party
Register for Licensing Expo here
Licensing Expo, produced in partnership with industry trade association Licensing International, has announced it will celebrate the event's long-awaited in-person return to the Mandalay Bay Convention Center this May 24-26 with the highly anticipated Opening Night Party in Association with ATLUS. 
The party will take place on the first day of Licensing Expo, May 24, and is the must-attend after-hours networking event for the industry, bringing together the world's most influential brand owners, retailers, and licensees. The Opening Night Party is brought to you in association with ATLUS and sponsored by Banijay Brands and Konami Cross Media NY.
Add the date to your schedule:
Tuesday, May 24
6:00 pm to 10:00pm
Daylight Beach Club (3950 S Las Vegas Blvd), The Mandalay Bay
Free of charge to attend
Set amount of free food and drinks are provided; bar items will be available for purchase once allocated amount is consumed
While the party kicks off at 6:00 pm, registered attendees are encouraged to arrive early as capacity is limited, and entrance is granted first-come, first-served. Exhibitors and attendees must be registered to participate in this year's event and simply need to show their Licensing Expo badge for free access.
Anna Knight, SVP of Licensing, Informa Markets, commented: "For the first time, the Opening Night Party is free-of-charge for all Licensing Expo registrants to encourage everyone to reconnect in person after being apart for three long years. It's a chance to celebrate our industry's resilience, see familiar faces, and unwind after a busy first day back at the live event. Licensing Expo is back – we couldn't be more excited and look forward to an evening of fun and camaraderie."
"Bringing experiences to life is core to who we are as an industry and the Opening Night Party perfectly embodies just that," says Kris Kojima, licensing specialist for ATLUS West. "We hope all guests registered for Licensing Expo attend the celebration and uses the party as an opportunity to enjoy being a part of such a creative and dynamic industry. Join us on May 24 at Daylight Beach Club to reconnect with old friends, meet the newest industry visionaries, and have fun!"
Important Items of Note
Must be registered for Licensing Expo and bring a valid badge. Registration is free and can be accessed here
The party is strategically held at an outside venue; thus, a mask is not required for entry.
Food and beverages will be available free of charge until the allocated amount is consumed, at which point bar items will become available for purchase.
Sponsorship options are available for anyone looking to secure a space at the party; enquire here.
Recent registrants for Licensing Expo include Aldi, Aykroyd & Sons, Build a Bear, Danilo, Disguise, Jakks Pacific, Hallmark, Hot Topic, HTI Toys, Inditex, Macy's, Mad Engine, Panini, Primark, Pyramid International, ROSMAN, Target, Walmart, Zulily and many more.
Licensing Expo's Opening Night Party in Association with ATLUS, sponsored by Banijay Brands and Konami Cross Media NY, will be the perfect time to reconnect with industry peers and celebrate the return of live events. To learn more, register for free, visit www.licensingexpo.com.
Press are encouraged to register for free credentials here.
Follow Licensing Expo on social: #LicensingExpo