Licensing Awards Winners Celebrate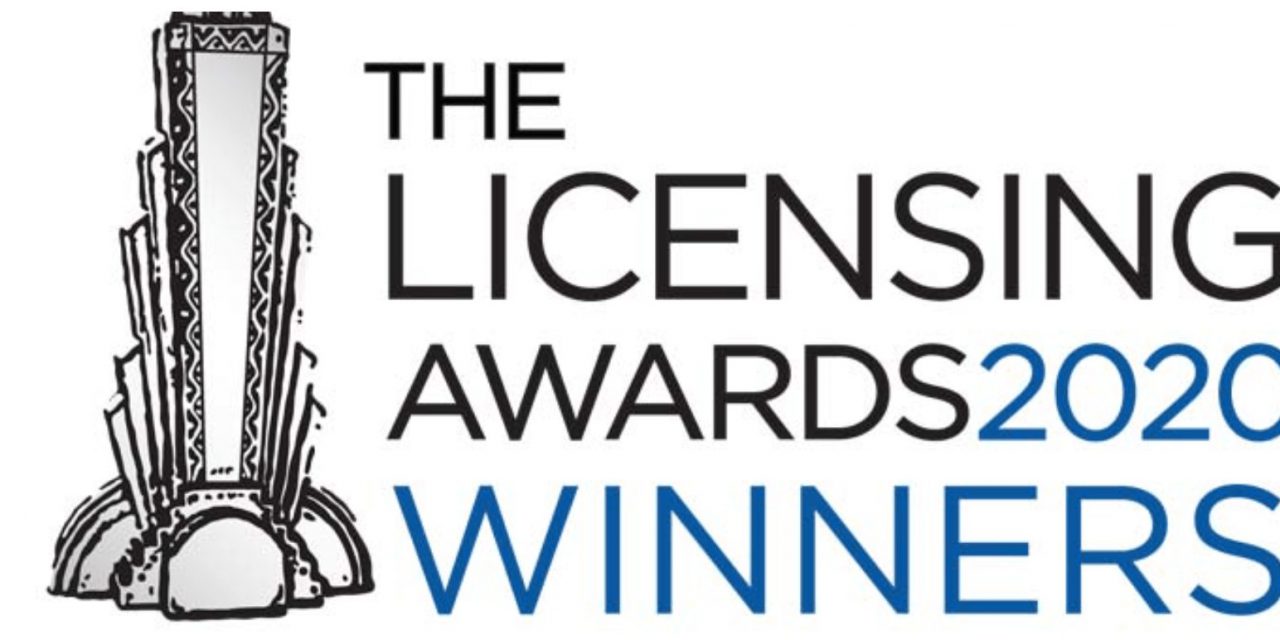 In a slightly different, but just as celebratory event, the licensing industry came together on Wednesday to virtually crown this year's winners.

Organised by Max Publishing, the awards celebrate the best in class across the industry. With a high attendance, surprise guest speakers delighted the crowd, as David Walliams, Jim from Friday Night Dinner and the 'voice of the balls' Alan Dedicot shared their thoughts on screen.

John McInnerny was the winner of the 2020 Lifetime Achievement Award.
The Licensing Awards 2020 winners are:
THE UK RISING STAR AWARD (sponsored by Licensing International)
Archie Harris-Eva, licensing manager of TSBA Group
BEST RETAILER OF PRESCHOOL LICENSED PRODUCTS (AGE GROUP 0-5) (sponsored by Hasbro)
Smyths Toys Superstores
BEST RETAILER OF KIDS' LICENSED PRODUCTS (AGE GROUP 5-16) (sponsored by NBC Universal)
Character.com
BEST RETAILER OF ADULT LICENSED PRODUCTS (sponsored by Warner Bros. Consumer Products)
Primark
THE RADAR AWARD (sponsored by WildBrain CPLG)
Nutmeg at Morrisons
BEST OVERSEAS RETAILER (sponsored by Mattel UK)
H&M
BEST LICENSED RETAIL MARKETING INITIATIVE (sponsored by Centum Books)
Natural History Museum Colour by Nature Campaign at Farrow & Ball
BEST LICENSED PROMOTIONS CAMPAIGN (sponsored by Poetic Brands)
The Very Hungry Caterpillar Royal Horticultural Society Summer Partnership
(Agency: Rocket Licensing)
BEST LICENSED LIVE EVENT (sponsored by Brands In)
Wallace & Gromit's Musical Marvels Show from Carrot Productions
PRODUCT CATEGORY WINNERS
BEST LICENSED TOYS OR GAMES RANGE (sponsored by The Walt Disney Company)
Friends Central Perk LEGO Ideas from The LEGO Group
BEST LICENSED DRESS-UP OR PARTYWARE (sponsored by Brand Licensing Europe)
The Very Hungry Caterpillar Butterfly Dress-up for George@Asda from Christy's By Design
BEST LICENSED PRESCHOOL APPAREL OR ACCESSORIES RANGE (0-5 YEARS) (sponsored by ViacomCBS)
Peanuts Collection from cribstar
BEST LICENSED CHILDREN'S APPAREL OR ACCESSORIES RANGE (sponsored by Acamar Films)
Harry Potter Mini Boden Collection from Boden
BEST LICENSED ADULT APPAREL OR ACCESSORIES RANGE (sponsored by Products of Change)
Stranger Things Collection from Primark
BEST LICENSED WRITTEN, LISTENING OR LEARNING RANGE (sponsored by CAA-GBG)
Peppa Pig Range from Ladybird
BEST LICENSED PAPER PRODUCTS OR STATIONERY RANGE (sponsored by Boat Rocker Studios)
The Tiger Who Came To Tea Range from Museums & Galleries
BEST LICENSED GIFTWARE RANGE, HOME DÉCOR, TABLEWARE OR HOUSEWARES RANGE (sponsored by Penguin Ventures)
Peaky Blinders Drinkware from GB eye
BEST LICENSED FOOD OR DRINK RANGE (sponsored by Rainbow Productions)
Downton Abbey Gin and Whisky from Harrogate Tipple
THE INNOVATION AWARD (sponsored by the emoji company)
Harry Potter Wizarding World Lumos Book Lamp from BB Designs Europe
BEST SUSTAINABLE LICENSED PRODUCT (sponsored by BBC Studios)
BBC Earth T-shirt Collection from Teemill
PROPERTY CATEGORY WINNERS
BEST PRESCHOOL LICENSED PROPERTY (AGE GROUP 0-5) (sponsored by Character World)
Peppa Pig
BEST CHILDREN'S OR TWEEN LICENSED PROPERTY (AGE GROUP 5-12) (sponsored by Misirli)
L.O.L. Surprise!
BEST TEEN OR ADULT LICENSED PROPERTY (sponsored by RH Smith & Sons (Smiffys))
Friends
BEST GAMING LICENSED PROPERTY (sponsored by GB eye)
Fortnite
BEST FILM LICENSED PROPERTY (sponsored by Pyramid International)
Frozen 2
BEST MUSIC OR CELEBRITY LICENSED PROPERTY (sponsored by Danilo)
The Rolling Stones
BEST SPORTS LICENSED PROPERTY (sponsored by Dependable Solutions)
Liverpool Football Club
THE CLASSIC LICENSED PROPERTY AWARD (sponsored by Funko)
Miffy
HONORARY ACHIEVEMENT AWARD (sponsored by Sambro)
John McInnerny