Latest announcements from TF1 Licensing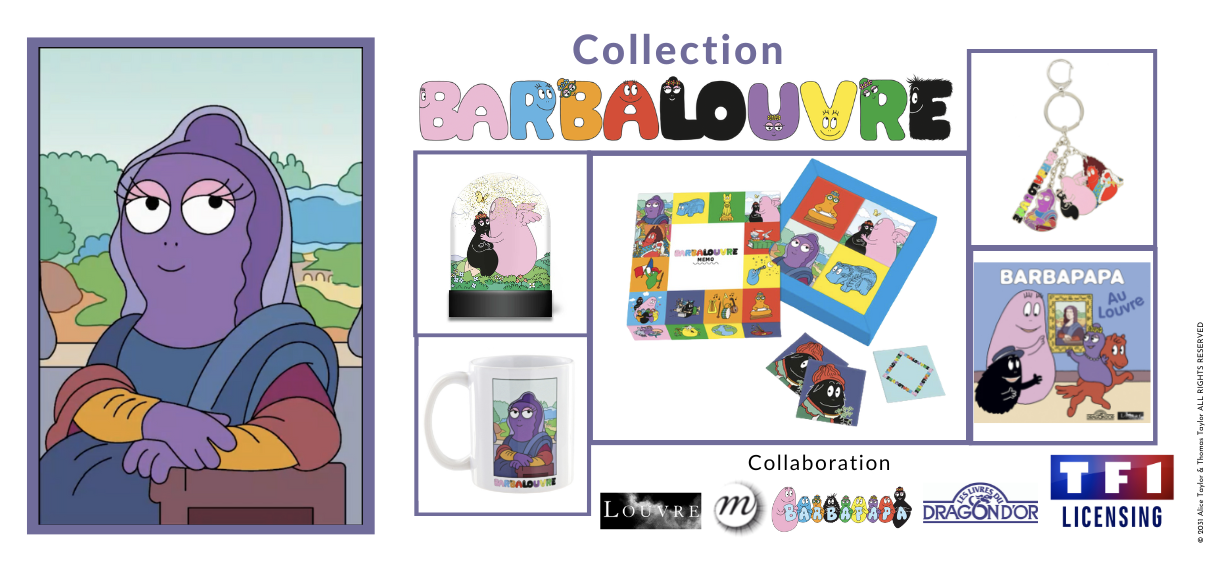 The team at TF1 Licensing has announced the renewal of the Ibis and The Voice partnership, the grand return of Koh-Lanta and a focus on the Barbapapa brand at the Bologna Licensing Trade Fair!
Barbapapa has established itself as a leading brand. The BarbaLouvre collaboration received an accolade in the Bologna Licensing Awards in the Best Retail Project category, in recognition of the exceptional way these characters from the worlds of books and TV blend with art to create a dynamic that brings the consumer closer to the art world. 

A look back at Barbamania…

International distribution

With over 50 years of history, the Barbapapa animated series still attracts as many people as ever! The new season launched in Christmas 2019 is the top performing programme on TFOU, with a 53% audience share in 2022 among 4 to 10-year-olds*. The series is also shown on Nick Jr worldwide and for free in Italy on Rai Yoyo.
 
The good news is that a second season is in the works!

An iconic brand 

In 2022, Barbapapa once again asserted itself as the iconic brand for families and young adults alike thanks to a number of original initiatives: the launch of the BarbaLouvre collection, the launch of the BarbaPatou range by the LVMH Group's haute couture house, the makeover of the Paris Metro map together with RATP, a highly visible presence at the Trendsfluence trade show…

…and the success of the collaboration with the Merci concept store launched at the beginning of 2023 confirms this craze!

Fantastic new products to come in 2023

Barbapapa is inspiring more and more partners, with regular releases of superb products:

– Les Livres du Dragon d'Or, Barbapapa's longstanding publishing partner
– Mekk/Label Label in wooden toys
– Bayard with a "Le Monde des Barbapapa" magazine
– Take Care with a superb range of beauty and hygiene products
– Petit Jour in tableware
– Fizzy in candyfloss, naturally, the French for candyfloss being "barbe à papa"!

There are some great new releases coming in 2023 from iconic brands, including the hugely popular influencer brand Manucurist, with a beautiful range of green water-based nail polishes for kids! The launch will be accompanied by a major communication drive.