Jelly Belly toys and collectibles are launched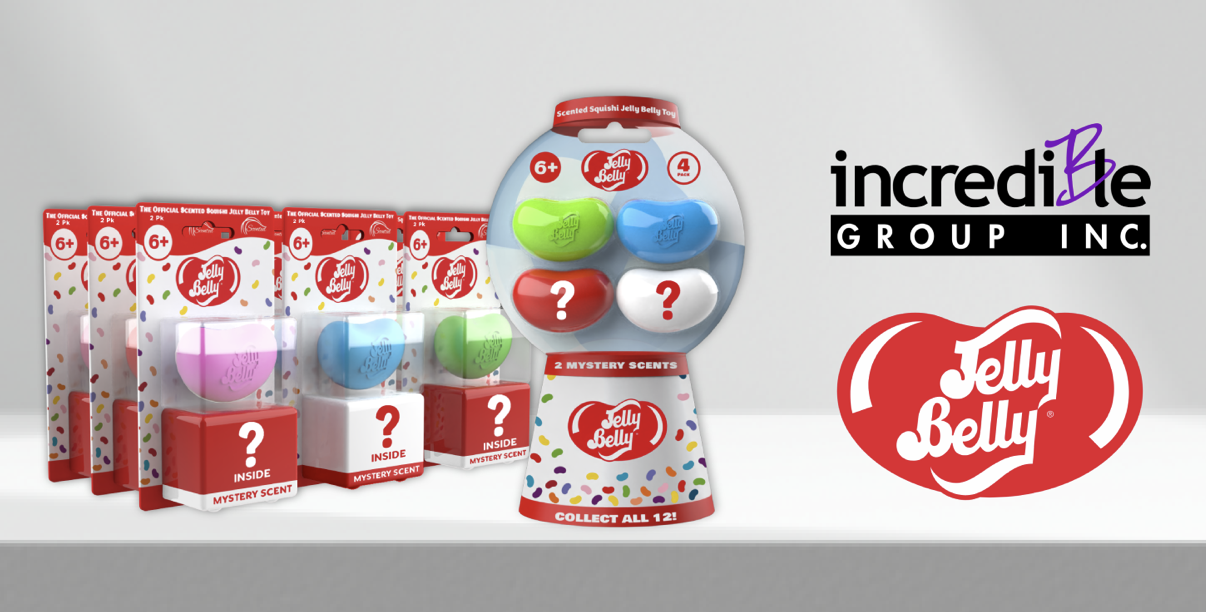 Incredible Group has unveiled its long-awaited lineup of Jelly
Belly® licensed toys and collectibles in a collaboration sure to satisfy your sweetest cravings.
The collection, set to launch in Fall 2023, includes a range of squishy toys in various sizes
shaped like Jelly Belly jelly beans- all of which are scented to replicate original Jelly Belly bean
flavors.
Incredible Group's partnership with Jelly Belly builds on a longstanding commitment to
discovering, creating, and sharing the best toys and games in its market. The collection will
feature squishy, scented, and collectible jelly bean toys with classic Jelly Belly bean shapes and
scents! Available in two different collectible sizes and a variety of packs for purchase, this new
launch is a must-have for kids and adults alike!
"Jelly Belly has become an iconic brand for candy lovers, and we're thrilled to bring a new way
for everyone to enjoy the gourmet jelly bean," said Saul Sacks, President of Incredible Group.
"We've worked to infuse this toy collection with as many of the iconic features of authentic Jelly
Belly jelly beans, and we are genuinely proud of the result."
"Jelly Belly is excited to partner with Incredible Group to introduce a new collection of toys that
capture the vibrant colors, irresistible scents, and fun of our Jelly Belly jelly beans," said Rob
Swaigen, VP of Global Marketing at Jelly Belly Candy Company.
Starting this November, Jelly Belly fans can find this delectable toy line at the following retailers
in North America:
● Canada: Giant Tiger, Indigo, Party City Canada, Red Apple, Toys 'R Us, Walmart Canada,
Mastermind toys and independent retailers
● USA: Meijer, It'Sugar, FYE, Learning Express and independent retailers