IT'S A WRAP! SUCCESSFUL MIPCOM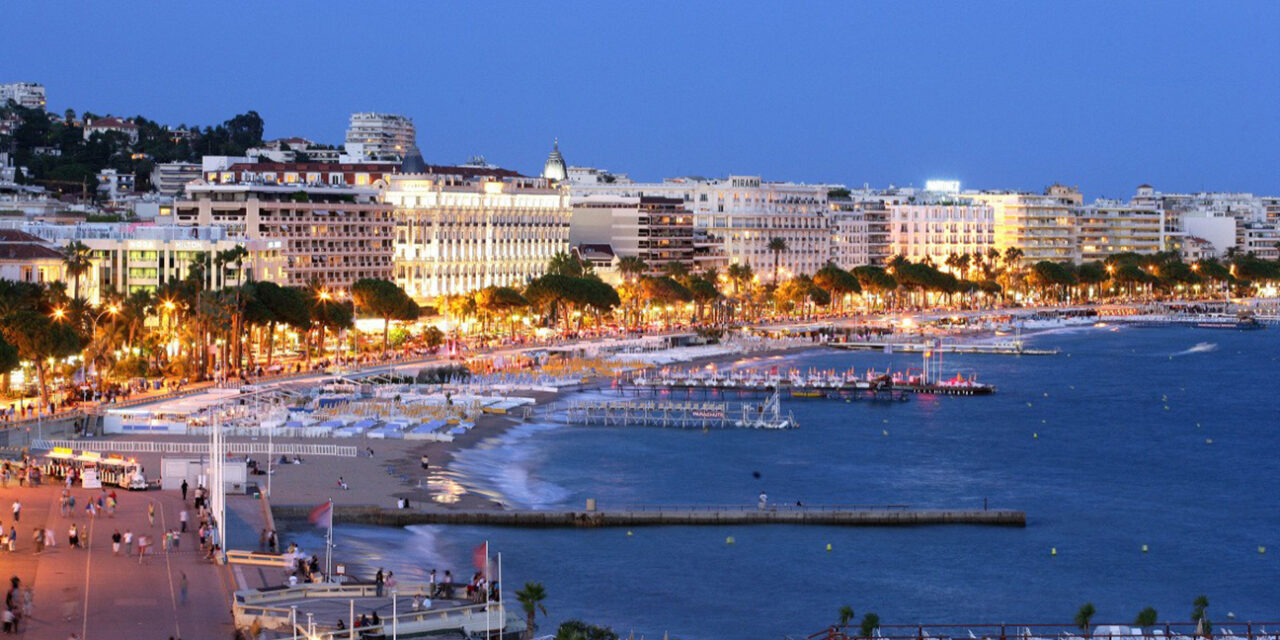 MIPCOM wrapped up last Thursday at the end of a tremendously successful few days – finally back to full strength after three years.
As RX Global, the organisers, explained, "Our ambition for MIPCOM CANNES was to come back with a bang and be true to the billing as 'The Mother of All Entertainment Content Markets'. And we have delivered that big annual global market to the industry after what's been a long 3 years for some, and certainly a different experience for all of us.
We've been reinventing ourselves over these few years, and always aim to reflect the needs and trends of our ever-evolving, creative, fast moving, and fantastic, content industry."
Three months ahead of the event, the organisers were estimating delegate levels of 10,000. In the end, the number was up to just under 11,000. They expected 100 countries – in fact 108 countries came to the event which attracted 3100 buyers, with the biggest numbers coming from the US, followed by the UK, France, Germany and Spain, and comprised of global and regional streamers, AVOD platforms and broadcast channels from every corner of the globe.
In a Wrap Press Conference, the organisers continued, "The number of individual stands came to 321, but let's take a pause because 'stand' is a broad term…We're talking about tents, double deckers (such as Banijay's out front), from a small structure to 100s of square metres, indoor, outdoor, beachside (look at Paramount's new home and Fremantle's party on the beach)
And we've seen big companies move into new homes such as BBC Studios and Disney. Nowhere else do the Studios do this, they bring Hollywood to Cannes.
And talking about Hollywood what about those unforgettable moments such as Emily Blunt immortalising her hands for the walkway of fame here in Cannes, the red carpet capital -All3Media International were beyond thrilled, as were we.
And I'm delighted that MIPJUNIOR, which got us off to a flying start over the weekend, also surpassed all expectations with 1311 delegates
As we all know, the kid's community is one of the most dynamic in the industry and I've just come out from an advisory session where the takeaway was 2 days isn't enough – and they confirmed that after 3 years that MIPJUNIOR and MIPCOM is the unmissable event for them in the calendar. "
And so to 2023 and MIPTV.
"MIPTV is the first mip market of the year. It will take place from 17-19 April and next year sees the Spring International Television Market celebrating its 60th birthday. And it's never been more relevant.
MIPTV is not about being biggest market of the year. It's about being the most relevant, at the right time.
We've heard the message from the industry, and again in response to their needs and demand we've rethought mipdoc, which will be at the heart of MIPTV to become the annual international platform in Cannes for documentary and factual programme launches.
And of course, there'll be more.
1 badge. 4 markets.
mipdoc
mipformats
mipdrama
and kids
And also returning will be the 'future of kids TV summit' – bringing back a chance for the kid's television community to convene and focus on future trends. This alongside the kid's factual strand within mipdoc.
All complementing a global sales marketplace, which last year welcomed 150 exhibitors from 50 countries and 1200 buyers.
For more information visit www.mipcom.com or www.miptv.com