Interview: Looking at the Dino Dana Live experience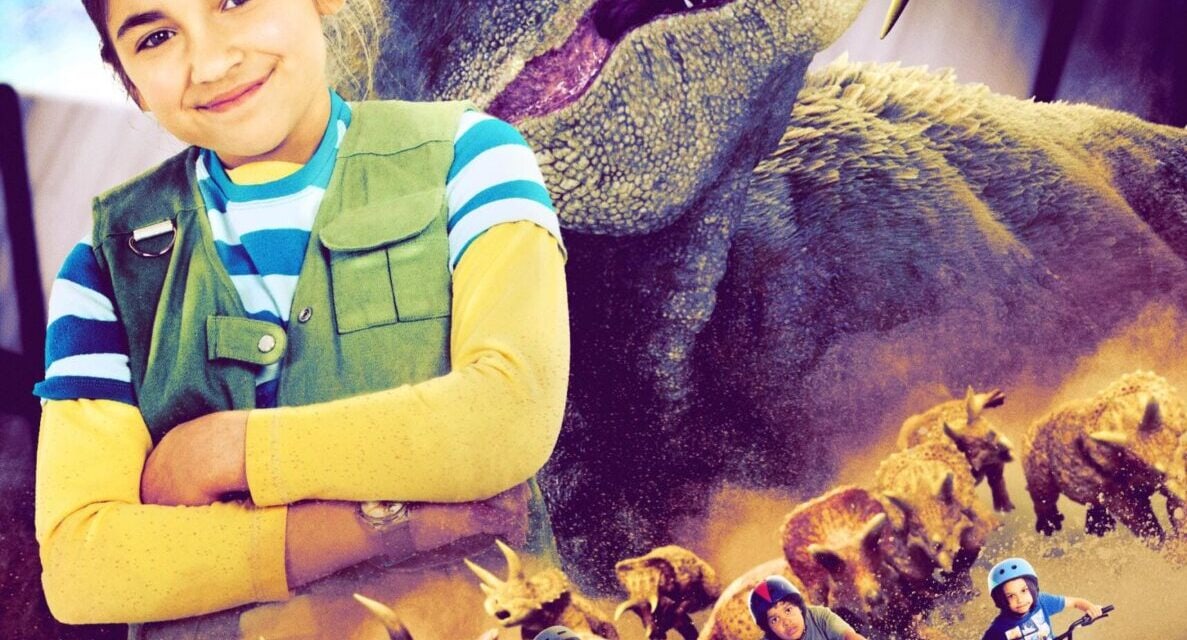 Kate Sanagan, Head of Sales and Distribution, Sinking Ship Entertainment
Tell us about the Dino Dana exhibition!
This is a themed film experience that was created in part to help entice families back to museums and science centers. We are working in collaboration with the Museum of Discovery and Science (MODS) in Florida. (The launch will start with MODS on June 5 with the aim of rolling out this themed experience to other museums and science centers after that).  This is a package that includes: a custom museum version of Dino Dana: The Movie for institutions/ theaters, an education guide that is compliant with Next Generation Science Standards, a live stage show led by a museum interpreter, an integrated Augmented Reality experience, and a five-day turnkey camp curriculum guide. MODS will be rebranding their Dinosaur Boneyard gallery with Dino Dana-themed graphics as well as recreating Dana's bedroom for visitors to feel like they are inside her life. The MODS experience is sponsored by Safari Ltd, which is also our toy partner for Dino Dana, and Dino Dana merchandise will be showcased inside the museum's gift shop. This collaboration with MODS helped bring our vision of the experience to life.  This is more than just a film. It is an opportunity for families to learn together and inspire the next generation of scientists, explorers and dreamers.
Given that the past year pretty much cancelled out live events, how excited are you to see fans engaging in real time?
It's a really thrilling opportunity for us, as the Dino Dana brand is all about role play and aspirational play. We have many young fans who wish to be paleontologists-in-training themselves, and this live event program gives them the chance to have rich experiences inside Dana's world.
And why is the Museum of Discovery and Science the perfect fit for this?
MODS has been a perfect fit for us from the start for this. First, their museum is well known as a popular family destination.  MODS has an annual attendance of close to 450,000 guests each year. With a state-of-the-art IMAX theater, 18 permanent exhibits, several traveling exhibits, and a 7D theater, it is easy to see why so many guests love visiting MODS. Second, their corporate values and vision very much align with our own, which includes a commitment to inclusivity and connecting audiences to inspiring science. And last, but certainly not least, was the fact that their team and ours immediately were in sync on how this experience could be created and implemented. It's always important to us to collaborate with people with whom we share a passion for educational experiences that entertain, and this experience certainly does that.
How are the licensing plans for the property proceeding?
Overall, the Dino Dana brand's licensing has been growing significantly in the past year. Our publishing program launched last May with Mango Publishing, and we now have two volumes of the Dino Dana Field Guides out, – "Dino Dana: Dino Field Guide" and "Dino Dana: Dino Field Guide Volume 2" – sold at Amazon, Barnes & Noble and Target. The books have reached #1 Bestseller status on Amazon in the Children's Fossil Books category, and we are working on a new Activity Guide that will be released later this year. We also partnered with the educational toy company Safari Ltd, which is launching exclusive Dino Dana dinosaur figures later this summer (including a feathered T-Rex from Dino Dana: The Movie). As the reach of the TV show has grown (in North America on Amazon Prime, TVO Kids, Yoopa, and soon iTunes), the digital presence has also exploded. Currently, our Dino Kids YouTube channel has close to 700 million views, with 600,00 subscribers, and we have more than 700,000 downloads of our Dino Dan and Dino Dana apps. The brand is at an incredible stage in its overall development, and we are looking forward to this next chapter of bringing Dino Dana experiences to our young fans.