IMG Announces Delish and Dash Partnership for Kitchen Line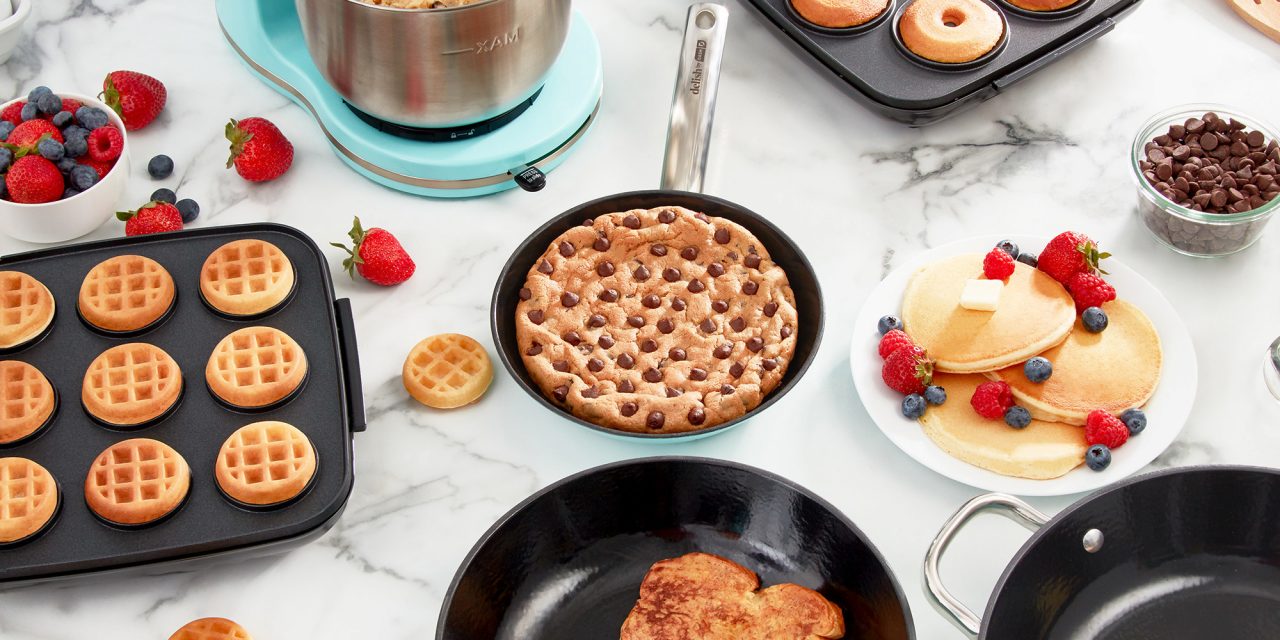 Healthy living kitchen brand Dash, in partnership with Delish – the destination for recipes, videos and the latest food news that get people excited to cook— has launched new innovative kitchenware in time for the upcoming holiday season.
Created in a deal brokered by IMG, the Delish by Dash collection includes three new products that combine style and convenience, from compact countertop waffle bite makers and donut makers to go-to lightweight cast iron pans.
The Collection:
Waffle Bite Maker: These 2.5" diameter waffles cook up to 9 at a time, and are perfect for snacking, making mini desserts, and more. To cook, simply add the batter and waffles will be golden brown in under 3 minutes, ready to serve with your favorite toppings.
Donut Maker: This donut maker cooks up to 7 bakery-fresh 3" donuts at once, which are the perfect breakfast treat or fun decorating project. When finished, use nonstick wipes for an easy, quick cleanup.
Lightweight Cast Iron Pans: These versatile, easy-to-handle pans come in 8", 10" and 12" sizes, and are a great, lighter alternative to traditional cast iron. With a sturdy stainless-steel handle and durable construction, it is easy to move around and convenient for everyday cooking from pancakes to pasta and more. Each package will also include a QR code with exclusive Delish by Dash recipes.
This marks the second collaborative product drop of Delish in partnership with Dash after the Delish by Dash Stand Mixer debuted last fall.